The sun is out and that means it's time to hit the beach and soak up some Vitamin D. In order to make it a full day at the beach, you need to pack snacks, lunch, and anything else you desire to have while out in the sand. It is imperative you pack foods that are convenient, no-mess, and delicious. This makes it easy to please everyone while you have some fun in the sun.
By Mallory Davis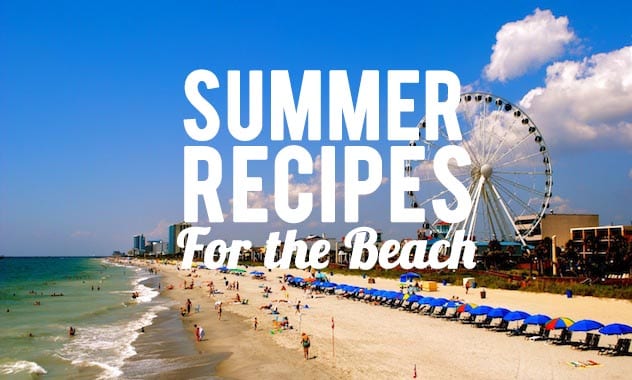 In order to ensure a stress-free beach day with friends and kids, the foods you pack must follow these four rules:
1. Not be subject to melting.
2. Be refreshing.
3. Must be portable (convenient and mess-free).
4. Delicious and not too heavy!
Below are a few tips on smart foods to bring to make your next beach day a delicious hit!
Frozen fruit
Frozen fruit does double duty when you hit the beach. It will always taste fresh and will remain cold throughout the beach day, even if it thaws a little. It's extremely easy to drizzle some cut fruit with honey, herbs, and chia seeds and freeze the night before. In the morning, just pack the container of fruit and you're set. Also, there are so many options for summer fruit to put in your beach bag.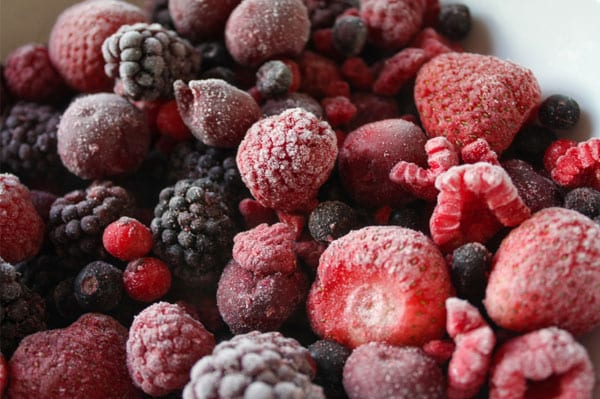 www.sheknows.com
Finger foods: Pretzels, popcorn, chips, and trail mix
The title says it all: no mess involved with these guys. They reduce the necessity of lugging utensils and tupperware; just grab a bag and go. Plus, they are easy to share. Try this recipe for a parmesan snack mix.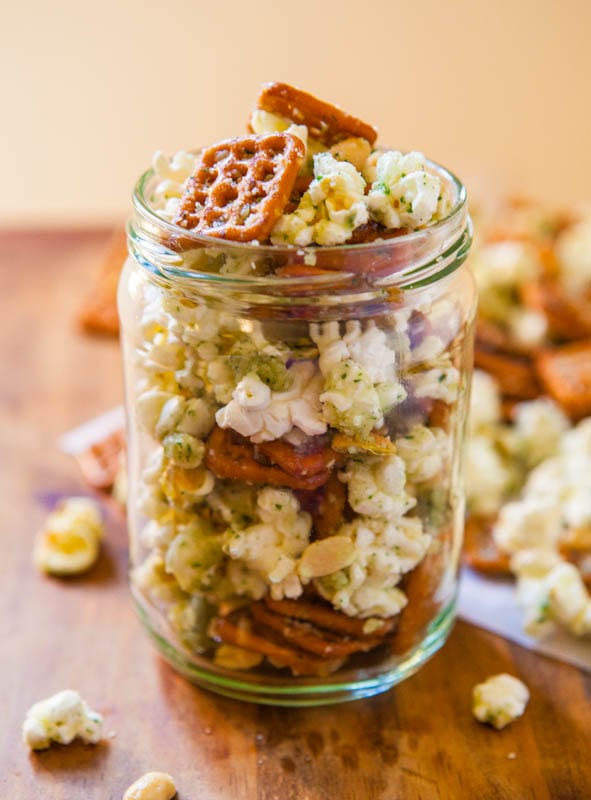 www.averiecooks.com
Cheeses that ooze
Always need to dip your finger foods into a delicious dip? Well, we've got the best answer for you and we promise it is mess-free. Pack cheeses like brie or camembert that will ooze deliciously in the heat and become easily spreadable for your pretzels, chips, or baguette slices with tomato. Pass on packing hard cheese like cheddar that turn oily when they sit in the sun.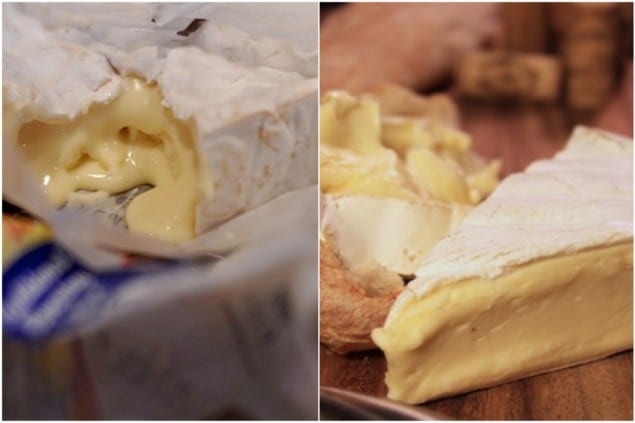 johneatscheese.com
Chilled soups
Packing gazpacho or fruit soup for the beach in a thermos is easy, convenient, and refreshing. It's a full meal that doesn't even require a spoon. This way you can stay cool and drink your lunch without the hassle of needing to warm it up. Try this recipe for yellow tomato gazpacho.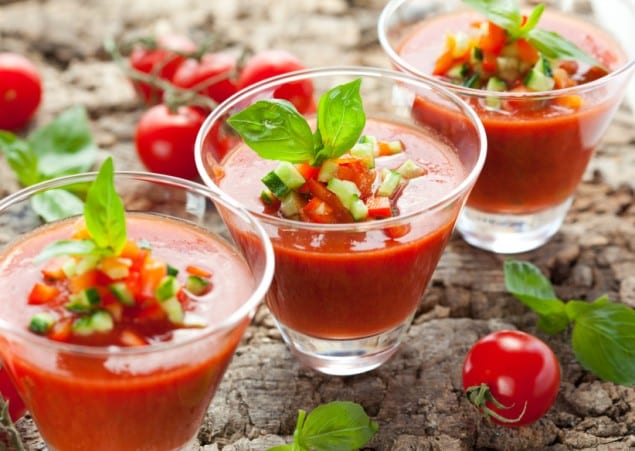 victoriawellness.com
Skewers
Did you grill the night before? If so, skewers are easy to use to throw leftovers on and make a second meal out of them. You can use meat, veggies, and fruit in order to create another utensils-free lunch. Also, they're low-maintenance and leave very little if no cleanup. Try this heart of palm skewer with fruit or leftover meat.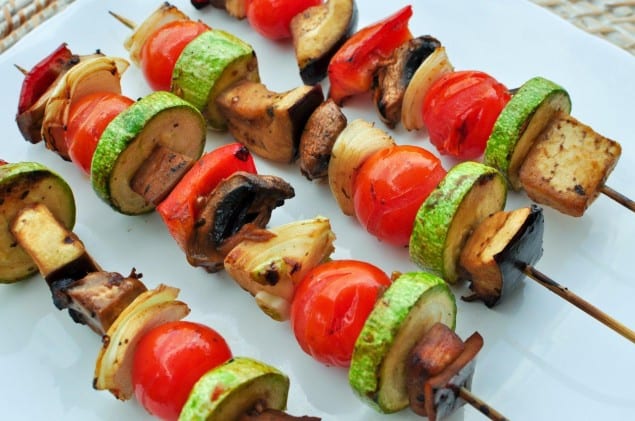 thejoyofeverydaycooking.com
See Also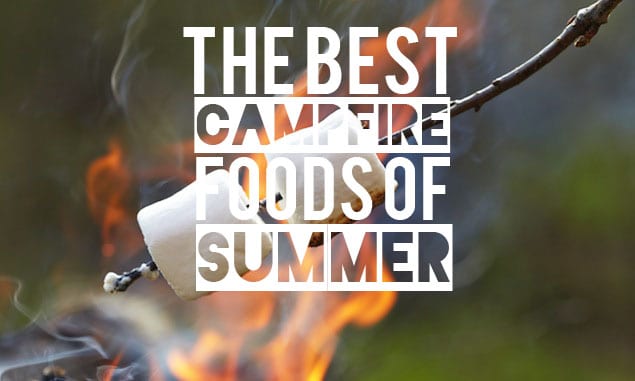 Chilled salads (but no letttuce!)
Cold salads like couscous, pasta, and tabouleh are a great option for the beach because they are easy to make ahead and don't necessarily need any messy dressing. They will also help keep you refreshed and energized on a hot day. There are many options out there for kids and adults alike and can also easily be shared. Remember, lettuce will wilt and become slimy so stay away from all leaves of lettuce! Try this recipe for a cold soba noodle salad or a recipe for quinoa with corn, black beans, and tomatoes.
Wraps
Maybe you're craving a cold sandwich for a day in the sun, but let us help you reconsider to a wrap instead. Wraps are lean, utensil free, and they keep the fixings from falling out much better than two pieces of bread. They also can be eaten with just one hand (because your other hand is destined to be covered in sand). Try this recipe for chicken fajita wraps.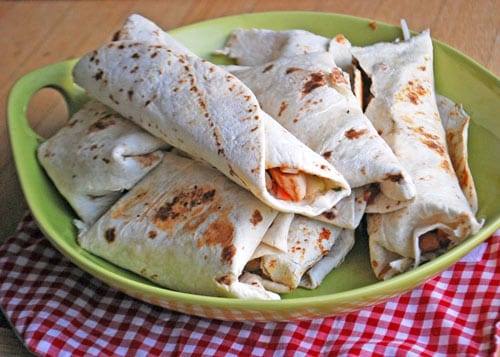 www.cakestudent.com
Get your beach bag packed with one or a few of the above foods and have yourself an enjoyable and stress-free day in the sun.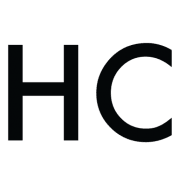 Mallory Davis
Mallory was born and raised in Monterey, California. She has a degree in Broadcast Journalism with an emphasis in sports broadcasting. Although baking and cooking were a favorite part of her childhood; a diagnosis of Celiac Disease is what really set off her passion for food. The diagnosis encouraged her to start cooking and experimenting a lot more. She enjoys making up new and unique recipes to fit her and others' diets (always making sure to include chocolate whenever possible).