A classic combo of cucumber and dill in a cool sandwich, perfect for those summer picnics.
By Jerri Green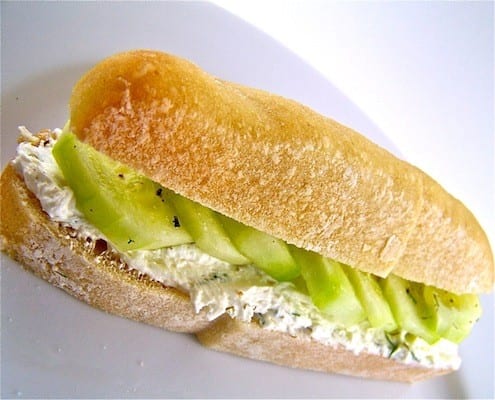 My husband has been after me the past week or so to use up some of the dill which has gone bonkers in our herb garden. In his universe there is nothing that dill belongs on. So, needless to say I decided to use some of it up in a lunch – the only meal we don't share each day. While I was at it, I threw in some other things the carnivore wouldn't touch with a ten foot pole – cream cheese and cucumbers. This is my take on a classic cucumber sandwich.
Summer Cucumber and Dill Sandwich
A classic combo of cucumber and dill in a cool sandwich.
Recipe Type:
lunch, appetizer
Ingredients
2 tblsp of fresh dill chopped
1 container of whipped cream cheese
1 large cucumber, skinned and sliced
cibatta or rye bread
salt and pepper
Instructions
Start by putting the whipped cream cheese, which is just easier to work with and has less calories that the regular stuff, in a bowl.
Add in the dill a little at a time until it is thoroughly combined.
Then smear this mixture on the bread.
Next I top the cream cheese with cucumbers.
Then dust the cucumbers with a little salt and pepper.
Notes
Get something with a little heft to it - like cibatta or rye. You can store the remaining dill mixture back in the original cream cheese tub in the fridge.
And just like that you have a delightful cool sandwich on a hot day. These little refined cucumber sandwiches are nice with a pasta or fruit salad. You can also pack this sandwich with chips in a brown bag lunch. Either way, there is a little less dill in my herb garden these days!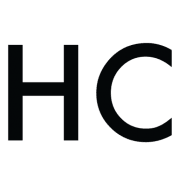 Jerri Green
Jerri Green is a vegetarian that lives with and loves a self-proclaimed carnivore. She makes meals work for everyone while juggling the mounting demands of motherhood. Nothing fancy but always fresh, she draws on her southern heritage to bring satisfying food to the table each and everyday.