With tomato season in full swing, Reena Pastakia shares a simple recipe that will help you use up any excess. They are great with sandwiches, salads, barbecues, picnics or just as a cheeky nibble as you walk by the fridge.
By Reena Pastakia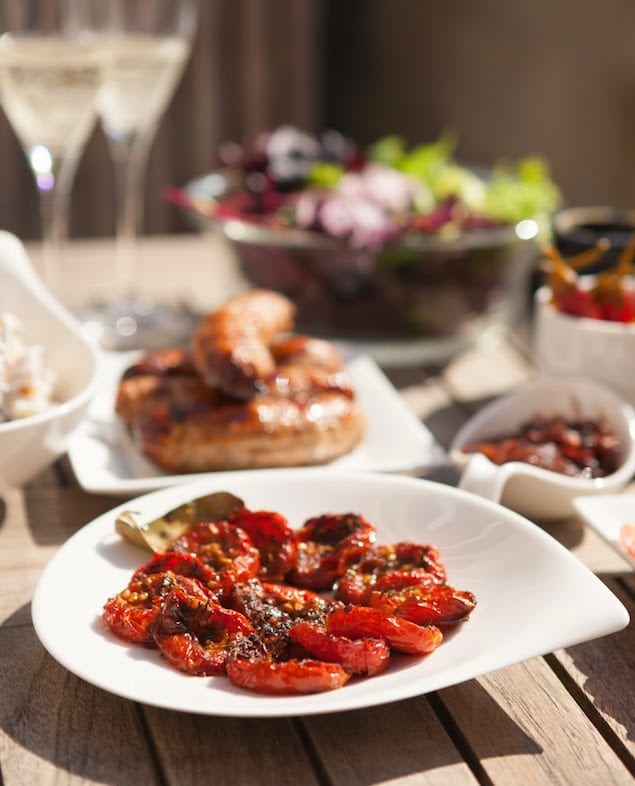 Print
Summer Appetizer: Chili Roasted Tomatoes
A perfect summer appetizer to use up excess tomatoes.
450 grams

tomatoes
olive oil
Salt
Black pepper

1 teaspoon

chilli flakes

3

bay leaves (fresh or dry)
fresh or dried thyme
balsamic vinegar
Instructions
Pre-heat the oven to 165 degrees centigrade.
Wash the tomatoes and then cut each in half through the poles not along the equator.
Use an oven proof dish that will hold the tomatoes snuggly (you can always use a few more or less as required).
Add a thin layer of olive oil to the bottom of the dish.
Place the tomatoes on the dish with the cut side up.
Drizzle the tomatoes with more olive oil.
Now sprinkle the tomatoes with salt, black pepper and chilli flakes.
Tuck the bay leaves amongst the tomatoes
If you are using fresh thyme, lay a few sprigs across the top of the tomatoes. If using dried thyme, sprinkle a teaspoon or two over the tomatoes.
Now drizzle with balsamic vinegar.
Place in the oven until slightly charred – in the region of 1 hour 45 minutes.
Remove from the oven and use a fork to gently squash the tomatoes and release the juices.
Leave to cool before serving.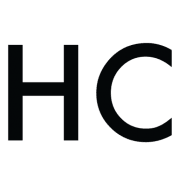 Reena Pastakia
Reena grew up thinking Indian cooking was a dark art where the quantities of spices required in each dish were innately known to a chosen few. It was only after she married an Englishman with a voracious appetite for Indian food that she started phoning home for cooking tips. She started her blog (coconutraita.com) in an attempt to document her family's recipes and make Indian cooking accessible to all.