"If the world were to end today,  at least my last meal was a doughnut."- anonymous sugar addict at Dessert Goals.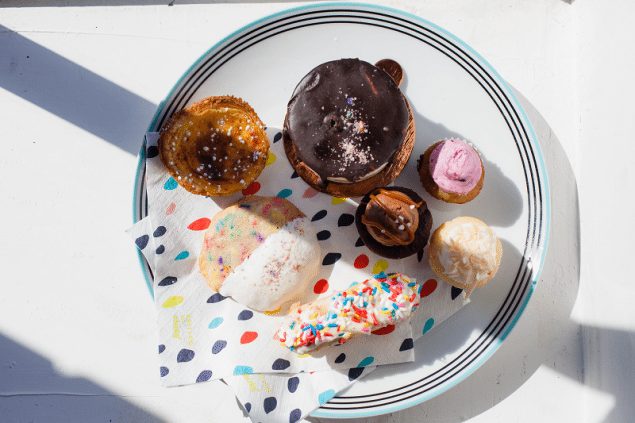 You know the moment when you bite into something so good, so good that you refuse to share it. You refuse to let it go. The moment when you find a treat so precious you have to take a picture and share it with your world. It's blissful, heavenly, pure joy. *lips smacked*. You cannot find words to describe the mouthful experience, the only words ushered out of your lips are OMG.
At Dessert Goals, New York City's first ever festival dedicated to all things sweet this is basically the play by play of what all guests experienced. OMG OMG OMG. Walking into the glass doors of the festival founded by the sweet duo of Miraya Berke  and Liang Shi, sweet treats from across all five boroughs were scattered around the open space located on Dobbin St, Williamburg.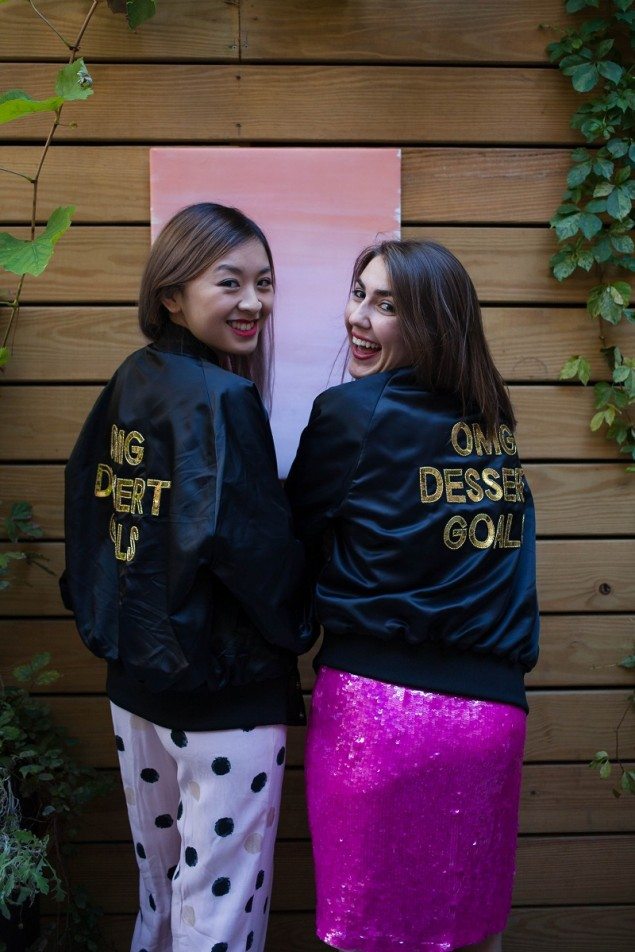 Starting with rich banana puddings from #baonanas; guests relished in the OG banana pudding flavor. Frozen-then-whipped fluffy vanilla pudding layered with cakey wafers and bananas. Love at first bite.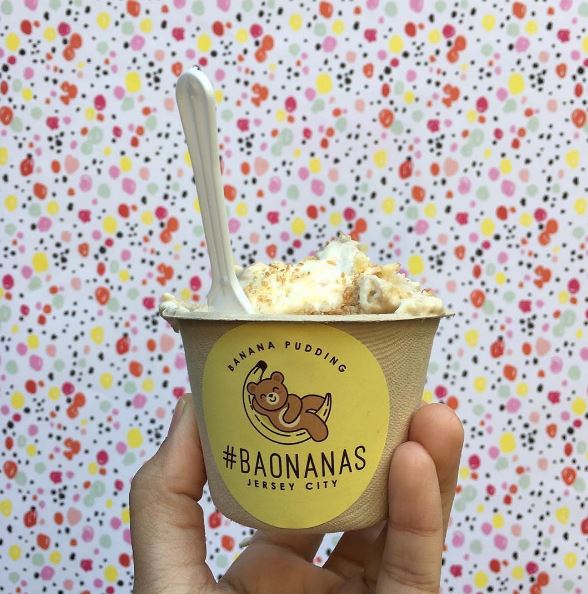 Then they made their way to Wowfulls. The most aesthetically pleasing, almost to beautiful to eat treat you can find at Dessert Goals. This Hong Kong style egg waffle is a sweet masterpiece with multiple textures. Creamy in the middle, surrounded by a crunchy waffle, topped with a fruity or chocolate drizzle and stuck with two Pocky sticks and a crunchy salted pretzel. One of a kind.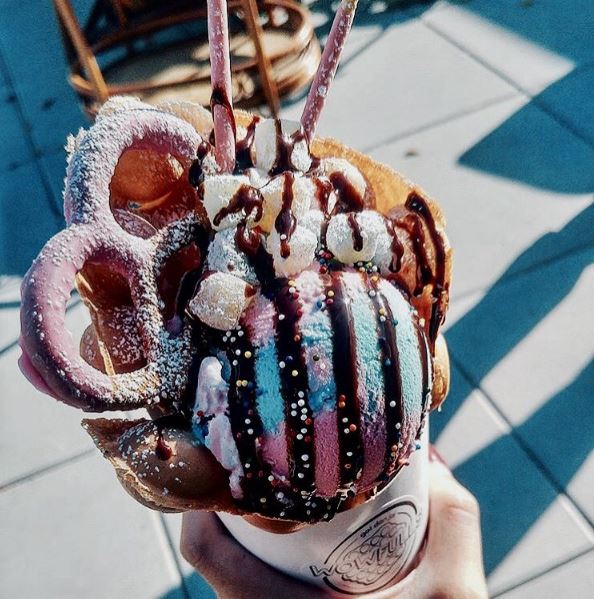 By now guests are on a sugar high, but managed to hop over Joey Bats Sweets with their new found energy. Here they had their first experience tasting Portuguese petit pastries. These gems are made from the hands of Mama Joey.  Similar to what we know as an egg tart, the pastel harmonizes a smooth custard core with a flaky buttery crust.  Joey Bats Sweets exceeded the expectation of what Portuguese pastries are meant to taste like.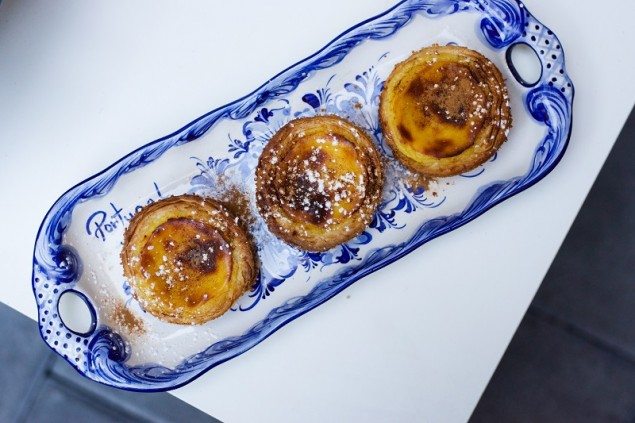 After the matrimony of the pastel textures, sugar addicts ventured to Jae NYC Eats for re-imagined Twinkies. Taking a childhood favorite and revamping it into an Instagram worthy piece and delicious treat. These new Twinkies are decorated with ingredients like bacon bits, cereal etc.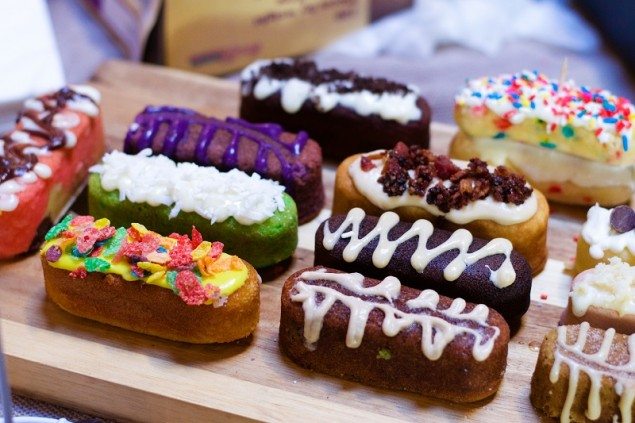 The sweet list goes on from here, other vendors included Doughnut Plant, Macaron Parlor, Boba Guys and much more for the sugar addicts to explore.
Behind all of the sweets, a secret garden awaited guests. For the photo enthusiasts (basically everyone who has an Instagram) adored this garden. Background photo selections for the desserts included water colored paintings, streamers, marble tables, gold polka dot glitter wall art etc. Transforming the basic food image into guess what? #omgdessertgoals. Making every follower envious.
Wait! Hold on to the Tootsiroll, there is more to the sugar infested event. Upstairs sugar addicts also had access to the sweet lounge, set on the rooftop for all to absorb the New York City's beauty. Or better yet take images of the beauty with stacked doughnuts from doughnut plant in the forefront of the Instagram post. For those who had enough of uploading images, sweet seats with donuts and ice cream shaped pillows were available. Also other delightful bites were set upstairs, one included Dana Confections- delicate French confections to melt in your mouth and other assorted sweets.
Fully aware about outcome of their event (buzzed from all the sugar) the founders also teamed up with Boxed Water , Bodum and Intellgentsia Coffee to help with the overload of sweets. Or perhaps it was intentional to soothe the palate to ingest more sweets.
We're hoping this confectionery masterpiece will open its doors in the near future, but the  burning question is who is ready for a second dose of sugar?
For more information on all of the sugary vendors and Dessert Goals, head to Dessert Goals.com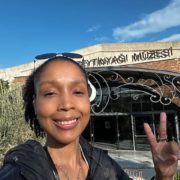 Alyssa Holder
Alyssa Holder is a writer specializing in food and travel topics since 2015.