This recipe is a great starter for a stress-free dinner party. It is beautiful in color and you can do most of the preparation well in advance.
By Reena Pastakia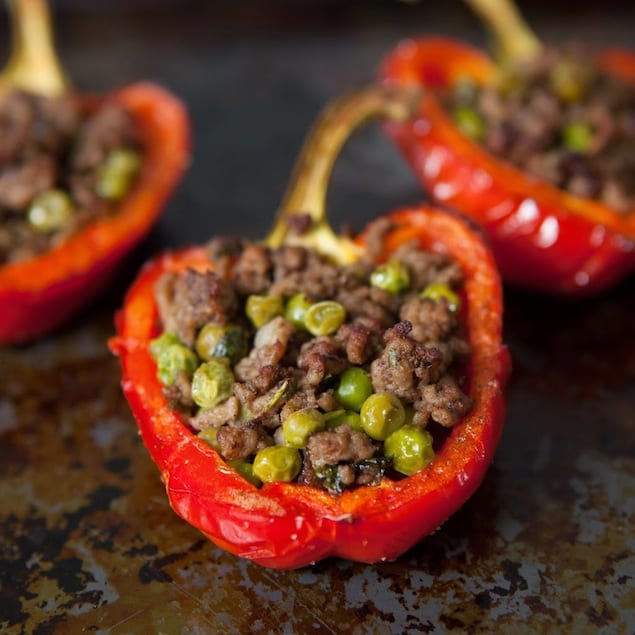 Print
Stuffed Peppers with Spiced Lamb
This recipe is a great starter for a stress-free dinner party. It is beautiful in color and you can do most of the preparation well in advance.
Author:

Reena Pastakia

Yield:

4

-8

1

x
Category:

Appetizer/main
1 teaspoon

light tasting vegetable oil

1

star anise

2

cloves

1

cinnamon stick

4

black peppercorns

1

medium onion – finely chopped

10 grams

root ginger – peeled and grated

1

small fresh green chilli – finely chopped

450 grams

minced lamb

140 grams

peas (fresh or frozen)

1.5 teaspoons

garam masala
A small handful of fresh coriander – finely chopped

4 teaspoons

lemon juice
Salt

4

red peppers
Olive oil
Ground black pepper
Instructions
Heat the oil in a medium pan.
Add the star anise, cloves, cinnamon and peppercorns. Heat for 2-3 minutes.
Now add the chopped onions and cook until they are very soft.
Add the ginger and chilli. Stir well.
Now add the lamb. Stir well and let the mixture cook on a medium-low heat. Don't cover the pan. As the lamb cooks it will release fat and water. Stir occasionally and let the lamb cook until most of the moisture has evaporated. Be careful not to cook off all of the moisture as you don't want it to be too dry, however the lamb should have a granular texture. This is likely to take in the region of 20 minutes.
Add the peas and let the mixture cook for another 2-3 minutes.
Switch off the heat and remove the star anise and cinnamon stick.
Add the garam masala, fresh coriander, lemon juice and 1 teaspoon of salt. Stir well and taste to check the seasoning.
Leave the mixture to cool until you are ready to stuff the peppers just prior to serving.
Preheat the oven to 200 degrees Centigrade.
Cut the peppers in half lengthways and remove the seeds.
Place the halved peppers on a baking tray. Brush both the skin and inside of the peppers with olive oil and season with salt and pepper.
Place the peppers in the oven to cook for 10 minutes.
Remove the peppers from the oven. Drain any water that has been released during cooking. Stuff the peppers with the lamb mixture.
Return the peppers to the oven for another 10-15 minutes. The peppers should be tender and the lamb stuffing hot and slightly crispy on top.
Serve with green salad leaves.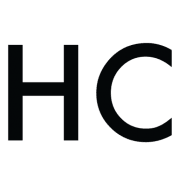 Reena Pastakia
Reena grew up thinking Indian cooking was a dark art where the quantities of spices required in each dish were innately known to a chosen few. It was only after she married an Englishman with a voracious appetite for Indian food that she started phoning home for cooking tips. She started her blog (coconutraita.com) in an attempt to document her family's recipes and make Indian cooking accessible to all.