Shuchi Mittal with another poetic creation. This time creamy strawberry yoghurt cupcakes.
By Shuchi Mittal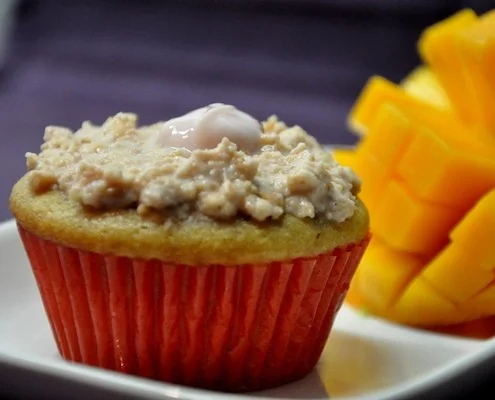 A unique treat,
Where goodness of dessert
And breakfast meet.
Sponges of strawberry
Crime in a cup,
The eggs, the cream, the color
And sprinkles on top.
Sitting there
Pretty and tight,
I'll keep the doctors away,
With just a cupcake a night!"
Strawberry Yogurt Cupcakes
A scrumptious creation of creamy strawberry yogurt in a cupcake
Ingredients
2 eggs
teaspoon salt
1 teaspoon baking powder
cup olive oil
cup brown sugar
cup full cream milk
1 teaspoon vanilla essence
150 grams homemade or store-bought strawberry yogurt
Instructions
Pre heat the oven to 180 degree C.
Whisk the oil and sugar together till the sugar melts.
Add the eggs one at a time and beat well.
Add the vanilla extract, the yogurt, salt and vanilla essence and mix well.
Now fold in the flour and the baking powder and mix till combined to a smooth semi-thick consistency. Do not over mix once the flour has been added.
Line a cupcake tray with cupcake papers.
Scoop the batter into the moulds to ¾ full level and bake for about 15-20 minutes, or till a toothpick inserted in the center comes out clean.