Smokey Strawberry, Almond and Feta Cheese Salad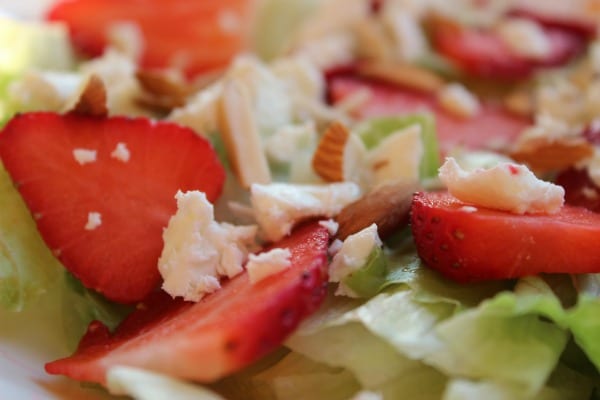 Sometimes you need something refreshingly light even in the dark winter months. This delicious smokey strawberry salad with almonds and feta cheese for instance.
By Manar Magdy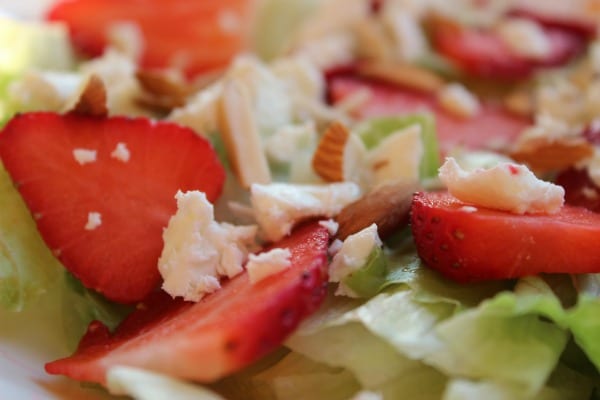 Strawberry, Almond and Feta Cheese Salad
Sometimes you need something refreshingly light even in the dark winter months. This delicious smokey strawberry salad with almonds and feta cheese for instance.
Ingredients
1 cup lettuce cut into large pieces .
½ cup strawberry, thinly sliced.
¼ cup goat cheese .
1 tbsp sliced almonds.
1 tbsp extra virgin olive oil.
1 tbsp good balsamic vinegar.
a pinch of smoked sea salt
a pinch of crushed black pepper
Instructions
On a plate, place the lettuce and strawberries .
In a pan, toast the almond slices slowly, until slightly browned
Add goat cheese and almonds .
Mix olive oil and balsamic vinegar, and pour over salad
Season with smoked sea salt and crushed black pepper
Manar Magdy
Manar Magdy is a food blogger and editor that holds a diploma in nutrition, health and diet science. She loves cooking and sharing her recipes, something that pushed her to create a blog and start writing and sharing recipes over the internet.