PARTNER POST: We've teamed up with Bonne Maman to bring you the best homemade breakfast and brunch recipes to show Mom you care this Mother's Day and all spring long.
Make these deep fried cake donuts filled with strawberry preserves as a perfect treat with a big cup of coffee.
Mother's Day is coming! With my only son on the verge of adulthood about to enter the world I have found myself questioning if I taught him everything that he needs to survive in the world on his own. I know that just because he is heading off to college in a year, he is not actually leaving me forever, but I know that our daily interaction will change. Basically I will switch from 'what I say goes' to 'well what do you think you should do'. I would like to think that I have been preparing for this moment his entire life. I mean 'Hello' the kid is out of the house and I no longer have to take care of him…FREEDOM! I mean freedom as in I won't be responsible for another person, I won't need to make sure there are groceries in the refrigerator to feed a bottomless teenager, or take care of anyone but myself. The thought of this makes me excited and nervous at the same time. Just the other day as I made an appointment for his annual sports physical and it suddenly dawned on me that this is the last one I will be responsible for.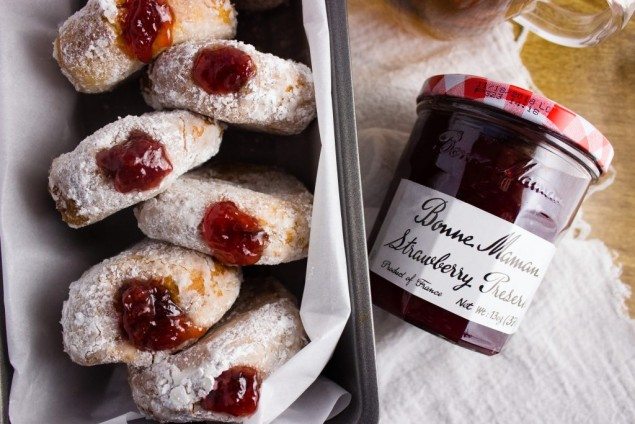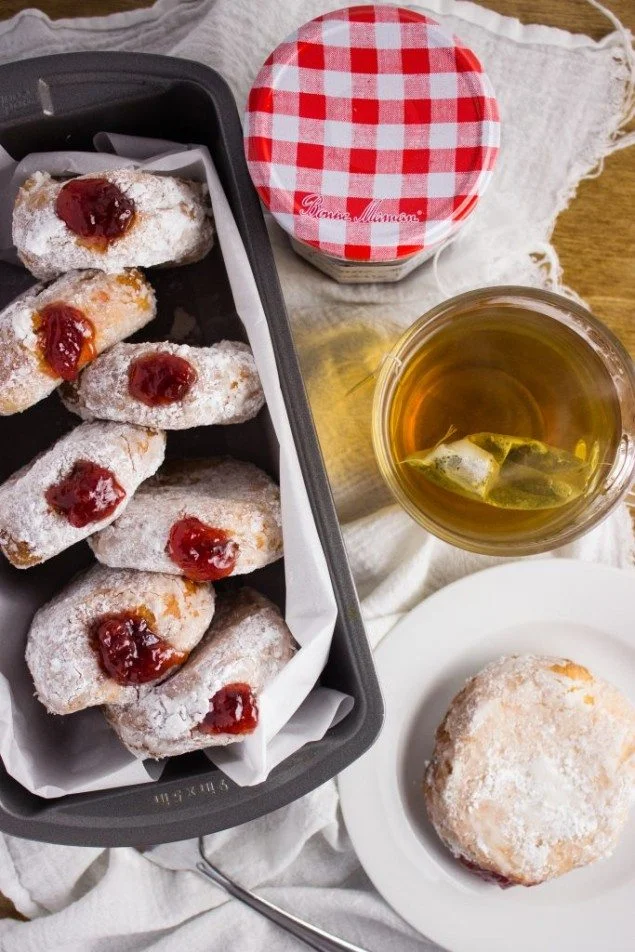 You see as mother's I think we can get caught up in the daily business of making sure homework is done, kids are fed, have clean clothes to wear, teaching them important life lessons, and still being able to kiss boo boos to make them better, give nurturing hugs, and not forget to find time for play and fun. Just the thought of it all plus so many other things that being a mother demands, makes spending a little extra time in bed on the day designated for us specifically all the more special and needed.
See Also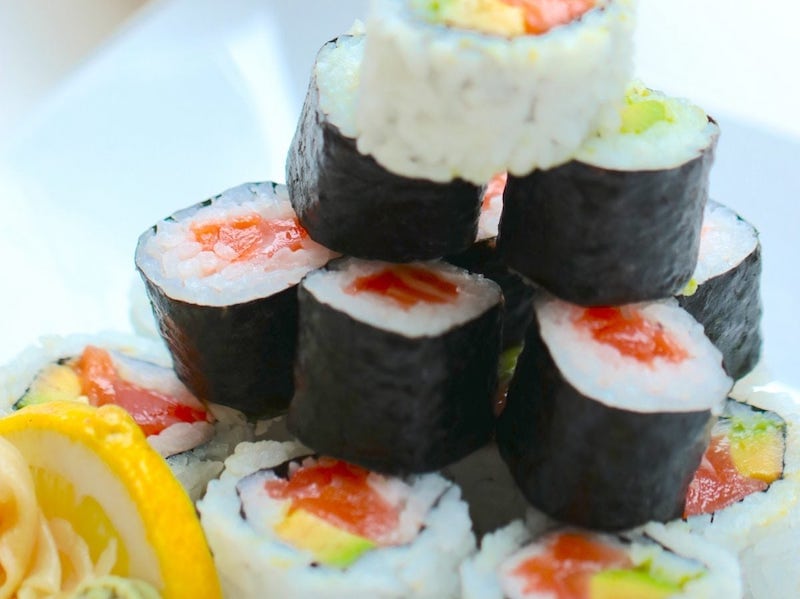 But why not just take full advantage and have breakfast in bed while catching up on Netflix, reading a good book, or simply relaxing and because its Mother's Day…why not enjoy a special treat such as these Strawberry Preserves Donuts. These donuts are filled with Bonne Maman's delicious Strawberry Preserves. If you have not had a chance to try these preserves, then let me tell you they are sweet, rich, and the perfect texture.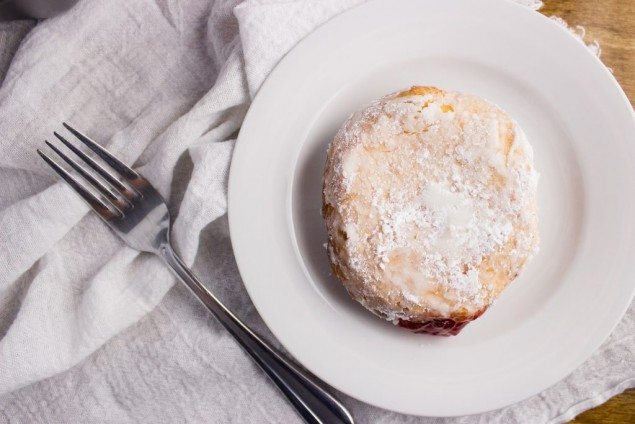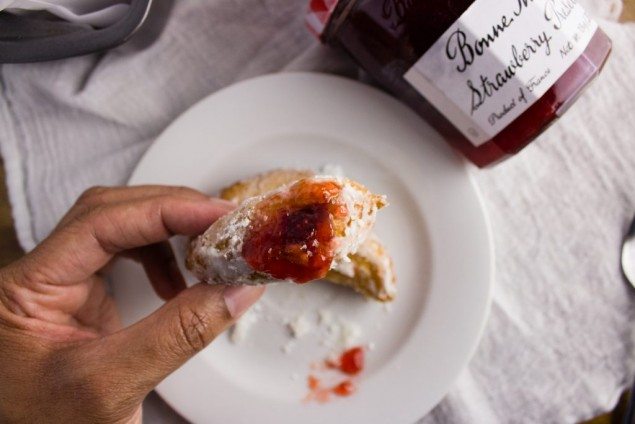 Print

Strawberry-Filled Doughnuts
---
Description
Make these deep fried cake donuts filled with strawberry preserves as a perfect treat with a big cup of coffee.
---
2 Tablespoons

active dry yeast

½ cup

milk (warmed)

1 teaspoon

plus 1/3 cup sugar

2 ¼ cups

all-purpose flour

3

large egg yolks

1 Tablespoons

butter (room temperature)

2 teaspoons

salt

3 cups

oil

1 cup

Bonne Maman Strawberry Preserves
---
Instructions
In a small bowl, stir together the yeast, warm milk, 1 teaspoon sugar, and set aside for it to proof for about 15 minutes. The yeast has proofed successfully if the mixture is foamy and has doubled in size after the wait time.
In a large bowl, pour in the flour and make a well in the center to add in the egg yolks, yeast mixture, ¼ cup sugar, butter, salt, and stir until the dough begins to come together and is sticky to the touch. Lightly flour a clean work surface and knead the dough until it is soft, about 8 minutes. Lightly oil a large bowl and place in the dough and cover with plastic wrap. Store in a warm place until the dough doubles in size, about 1 hour.
Lightly flour a work surface, roll out the dough to about ¼ inch thick, and using a round biscuit cutter or drinking glass, cut out 20 rounds. Place on a baking sheet lined with parchment paper, cover, and let rise for 15 minutes.
In a medium saucepan over medium heat, heat the oil to 370 degrees. Using a slotted spoon slowly add in the donuts, cooking 4 at a time, until golden brown making sure to turn at least once. Remove the donuts carefully from the oil using the slotted spoon and transfer to a paper towel lined baking sheet. While the donuts are still warm, roll in sugar, and set aside to repeat the process for the rest of the donuts.
Fill a pastry bag with a #4 tip with the Bonne Maman Strawberry Preserves. Using a wooden skewer to make a hole in the side of each donut. Place the pastry tip into the hole and pipe in about 2 teaspoon of the Bonne Maman Strawberry Preserves. Repeat the same process with the remaining strawberry preserves donuts.
LaKita Anderson
I'm LaKita. Blogger, Foodie, Family/Self Taught Baker, Photography Enthusiast, and Mom to a Teenager and Pampered Fur Baby. I cook, write, and take pictures of delicious food.