Have an excess of Strawberries from the summer crop? Make a delicious batch of Strawberry Balsamic Basil Gelato with them and give summer one last goodbye!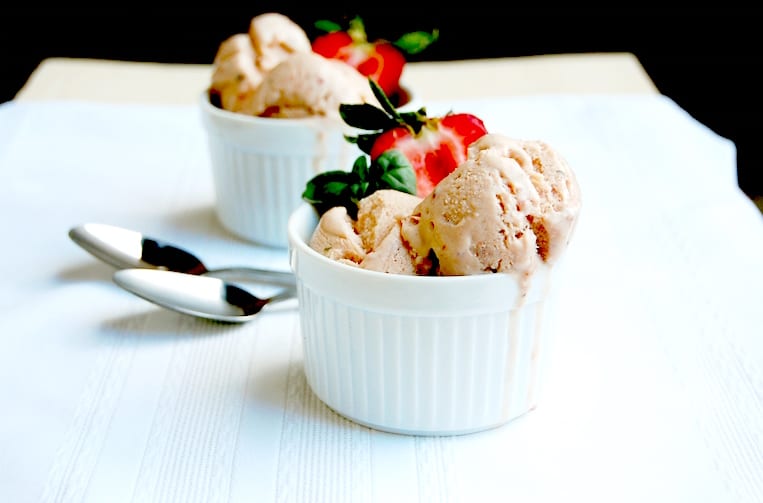 Strawberries and balsamic is already established as a tremendous partnership, but when I went searching for a good recipe, I came across a real doozy. It was exactly what I was looking for, plus basil.
I substituted unsweetened almond milk for regular old whole milk, because I rarely have cow milk around anymore. Almond milk is delicious and much lower in, well, everything (calories, fat, sugar and protein) than regular milk, if that's what you're into. If you go this route, the gelato will be lighter, though not quite as creamy or bright white.
See Also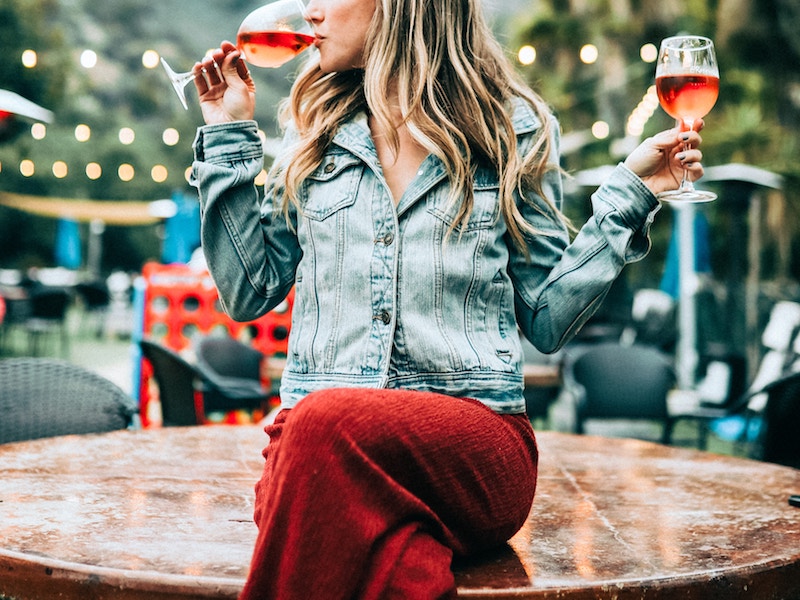 Print

---
Author:

Danguole Lekaviciute

Yield:

6

servings

1

x
3 cups

whole milk (I used unsweetened almond milk for a lighter but less creamy gelato)

1 cup

heavy whipping cream

1 teaspoon

pure vanilla extract

6

egg yolks

1 1/4 cups

sugar (divided)

2 cups

fresh strawberries (sliced)

1/4 cup

balsamic vinegar

1/4 cup

of fresh basil (measured prior to chopping; I used roughly

4

–

5

leaves of varying sizes)
---
Instructions
In a large bowl, combine egg yolks and 1 cup of the sugar and beat with a hand mixer until pale and creamy (about 2-3 minutes). Set aside.
Heat the milk, heavy cream and vanilla over medium heat in a large pot until the mixture is warm, but don't let it boil.
Remove from heat, and gradually add a cup or so of the mixture to the egg yolk mixture and stir to combine.
Then add the egg yolk mixture to the rest of the milk/cream and reheat over medium heat until the mixture thickens and coats the back of a spoon.
Remove from heat and let it cool, and once cool, cover with plastic and refrigerate for at least a few hours.
Chop the basil finely.
In a medium bowl, combine the strawberries, basil, balsamic vinegar and 1/4 cup of sugar.
Stir well, cover and put this in the fridge as well, until the milk/cream/egg mixture is thoroughly chilled.
Use a blender or food processor to puree the strawberry mixture, then stir it into the chilled milk/cream/eggs.
Use an ice cream maker, following the manufacturer's instructions, to finish making your gelato.
Danguole Lekaviciute
A Portland-based eater, drinker, food blogger, writer, and photographer with capital-f Feelings about good, adventurous food, interesting cocktails, stinky cheeses, hot sauce, whiskey, and carbs. I'm trying really hard to like mushrooms. My food blog is 10th Kitchen, where you will find an inordinate amount of ice cream recipes. The heart wants what it wants!