Learn to make this whole wheat Indian bread at home without the use of a tandoor or clay oven.
By Nisa Homey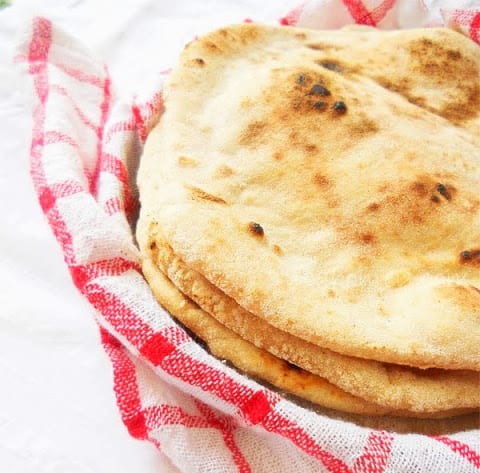 Stovetop Tandoori Roti
Learn to make this whole wheat Indian bread at home without the use of a tandoor or clay oven.
Ingredients
Whole wheat flour/atta: 1¼ cups
Plain flour: ¼ cup.
Baking Soda: A big fat pinch.
Sugar: ½ tsp.
Oil: 1½ tbsp.
Curd/yogurt: ¼ cup.
Water: To bind and knead.
Water: To brush
Instructions
Mix all the ingredients in a food processor and blitz, use the steel blade. (you can also knead with your hand)
With the mixer running, pour a little water through the feeder, maybe ⅓ cup or so, until the dough is gathered.
Plop it into another bowl and knead with preferably oil greased hands until the dough is smooth and soft. Cover and leave it for about 20-30 min.
Divide the dough into equal parts that are slightly bigger than ordinary flatbread or roti.
Return to the same bowl with little wheat flour (this is just to coat and not to get sticky).
Meanwhile, heat a tawa or a pan and put some water in a small bowl and keep aside.
Take one ball and lightly flatten it into a circle with your fingers, sprinkle flour if needed.
And then roll out with a rolling pin.
Note that, you should roll out according to the size of your tawa or pan, and it should be slightly thicker than than ordinary roti/chappati.
Brush water on one side of the flattened dough.
Put the watered side on the hot tawa or pan, raise the heat to high and let it stay for a few seconds. Don't overcook because the heat will release the dough from the pan and we need the dough to be sticked to the pan.
With flame on high, turn the pan upside down, since the dough is stuck to the pan it will not fall off and we can cook the other side directly over the flame. Decrease and increase the flame as needed, tilting and moving the pan until the other side is cooked and charred a bit.
Put the pan back on the flame, for another minute, once done, remove from the pan.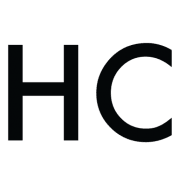 Nisa Homey
Nisa Homey is a lawyer by profession, now a full time stay-at-home mom. Cooking is Nisa's passion but blogging about food just happened. Nisa loves cooking for her family and kids, and her focus is to let everyone know just how easy cooking can actually be.