Today is National Strawberry Day and with spring and strawberry season being right around the corner, we are in the mood to celebrate. Check out our favorite strawberry recipes.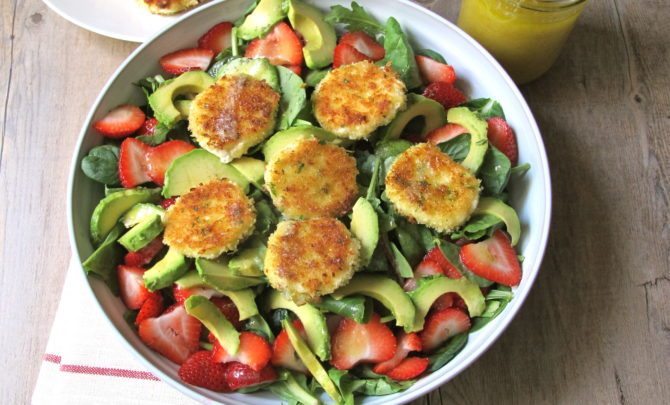 Strawberry, Fried Goat Cheese and Avocado Salad
Tossed in a shallot-honey vinaigrette, this fried goat cheese salad is made up of some of our favorite foods, including strawberries and avocado. See the recipe.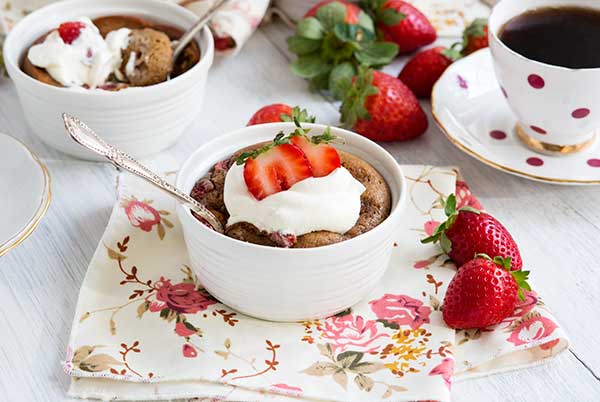 Gluten Free Sunflower Butter and Strawberry Pudding
This pudding cake is baked in individual ramekins for a fun presentation. Made with SunButter and fresh strawberries, it's a warm treat with berries that will usher us into spring. See the recipe.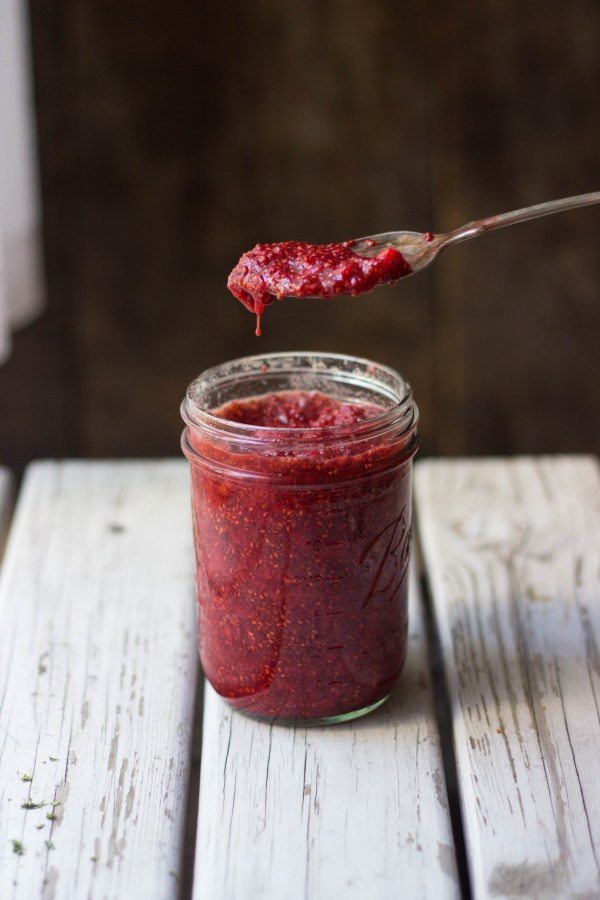 Easy Strawberry Chia Jam
Need an easy recipe for homemade strawberry jam? This is it. See the recipe.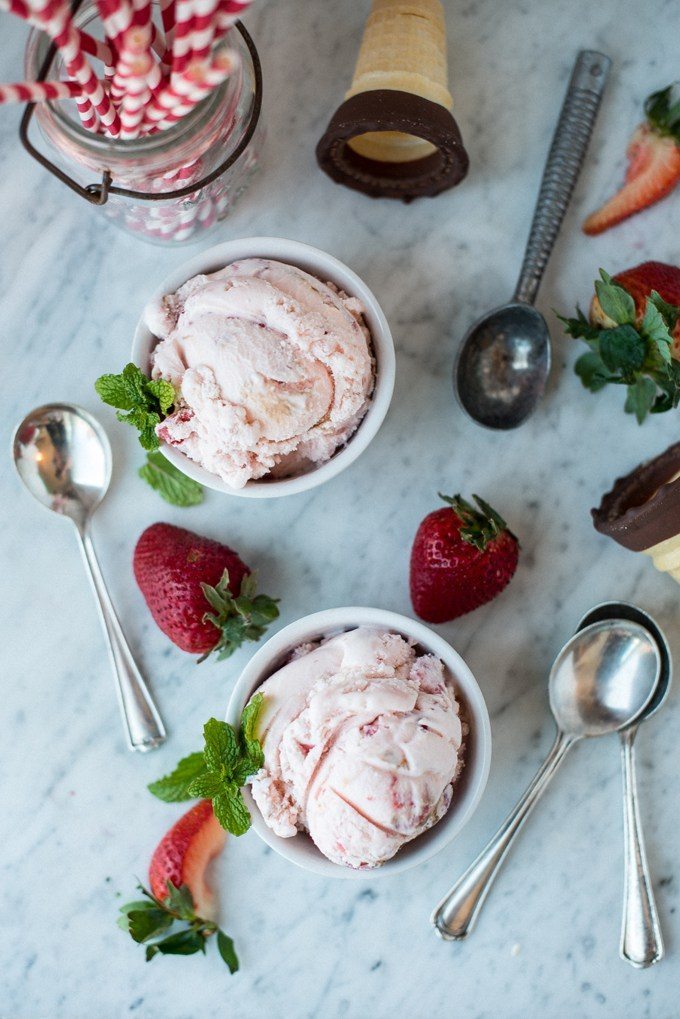 Balsamic Strawberry Ice Cream
Surprise your taste buds with this easy strawberry ice cream swirled with a tart balsamic vinegar. See the recipe.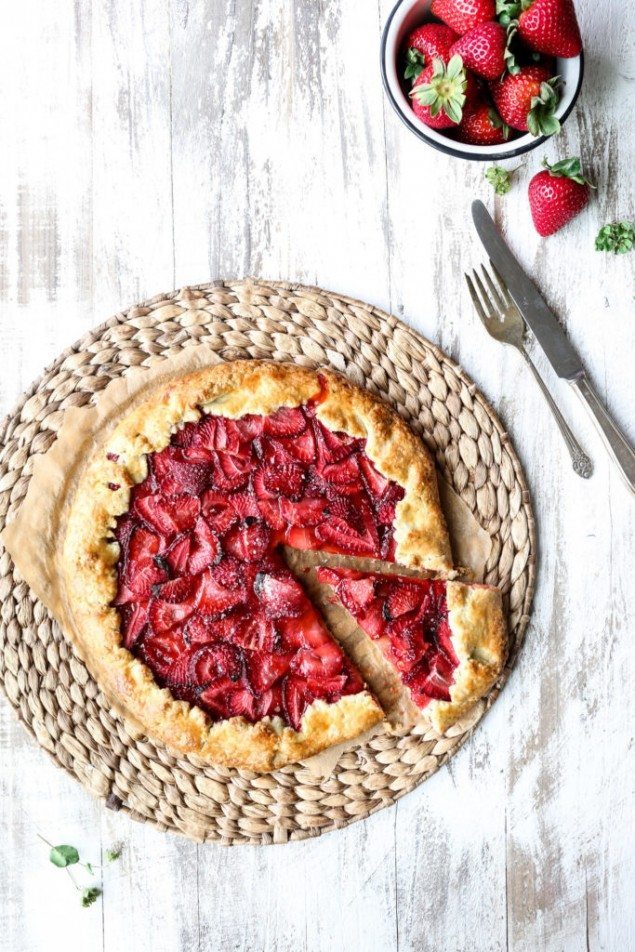 Strawberry Galette with a Basil Crust
This simple, rustic strawberry galette is made extra special with a basil butter crust. See the recipe.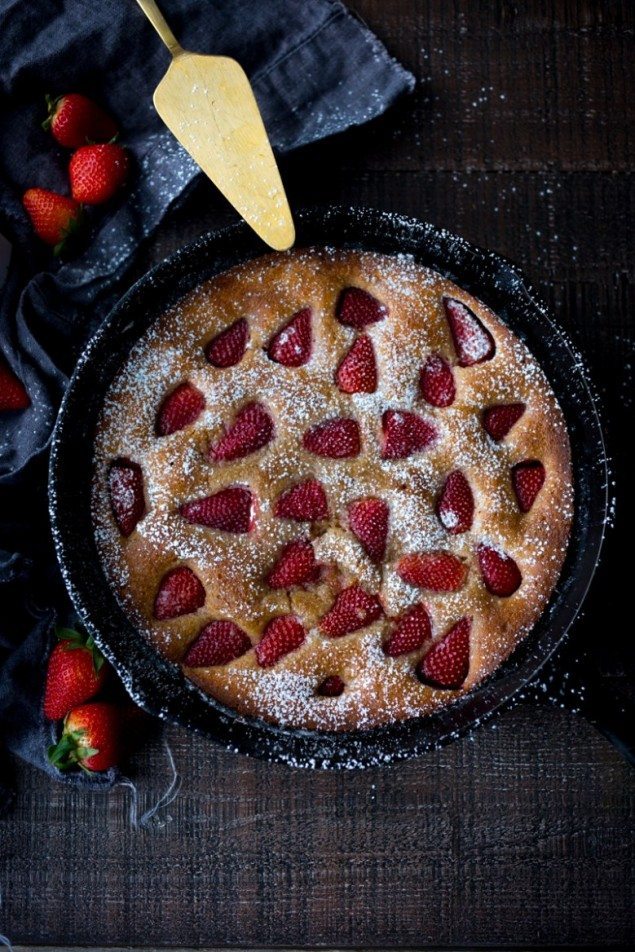 Strawberry Skillet Cake
Made with almond flour, lemon juice and sweet strawberries, this easy strawberry skillet cake is perfect for a sweet morning treat or evening dessert. See the recipe.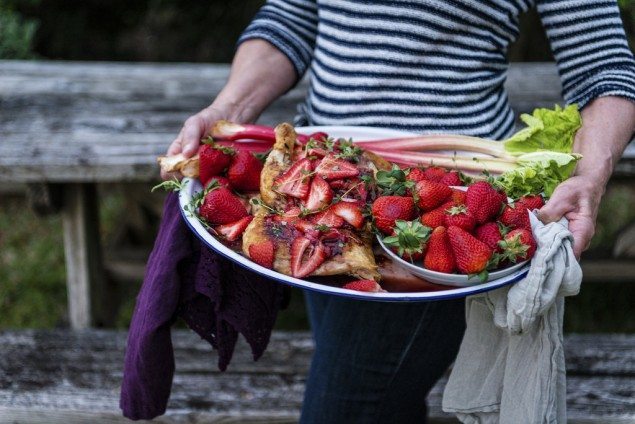 Chicken with Strawberry Rhubarb Balsamic Glaze
This cast iron chicken with strawberry rhubarb balsamic glaze is the perfect mix of sweet and savory, made with humble ingredients, and perfect for sharing with those you love most. See the recipe.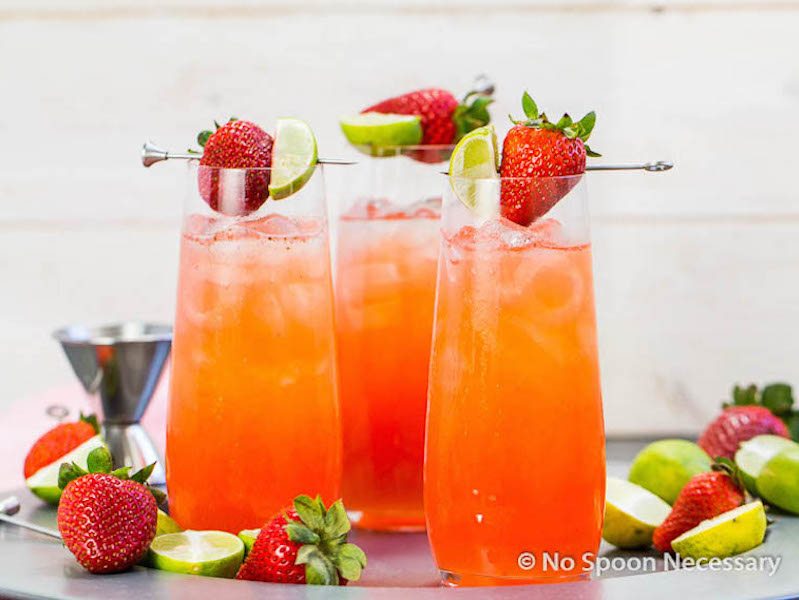 Strawberry Lime Cocktail
A sweet, tart, and refreshing sip of spring. See the recipe.
Salmon with Spicy Strawberry Salsa
Seared salmon is topped with a bright, bold strawberry salsa that also makes a beautiful dip for summer snacks. See the recipe.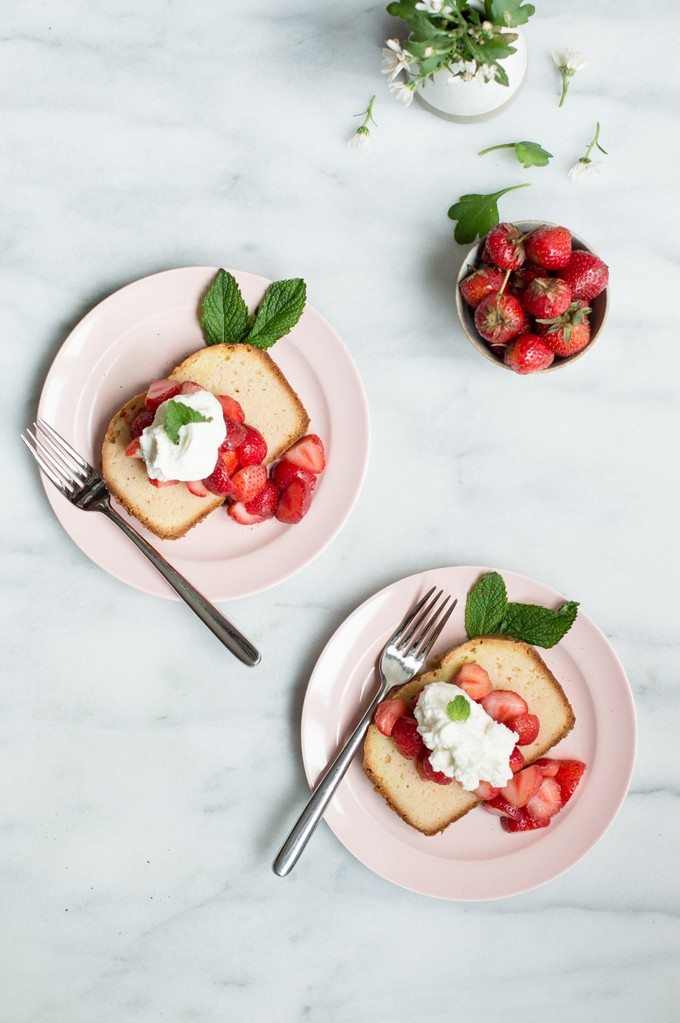 Wine Soaked Strawberry Shortcake
A light dessert of shortcake and strawberries is soaked in a sparkling rosé wine for even fruitier fun flavor. See the recipe.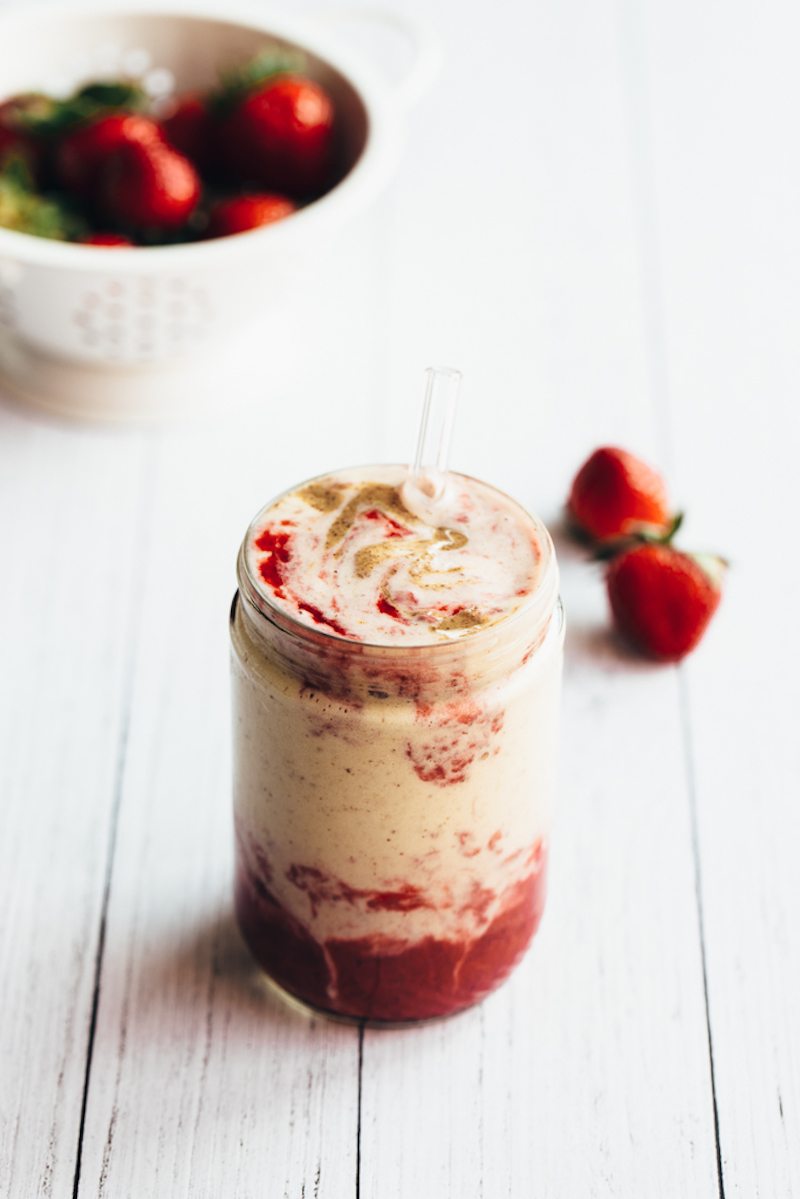 Strawberry and Almond Butter Swirl Smoothie
Swirled with an easy homemade strawberry jam and creamy almond butter, this smoothie is the perfect reason to jump out of bed in the morning. See the recipe.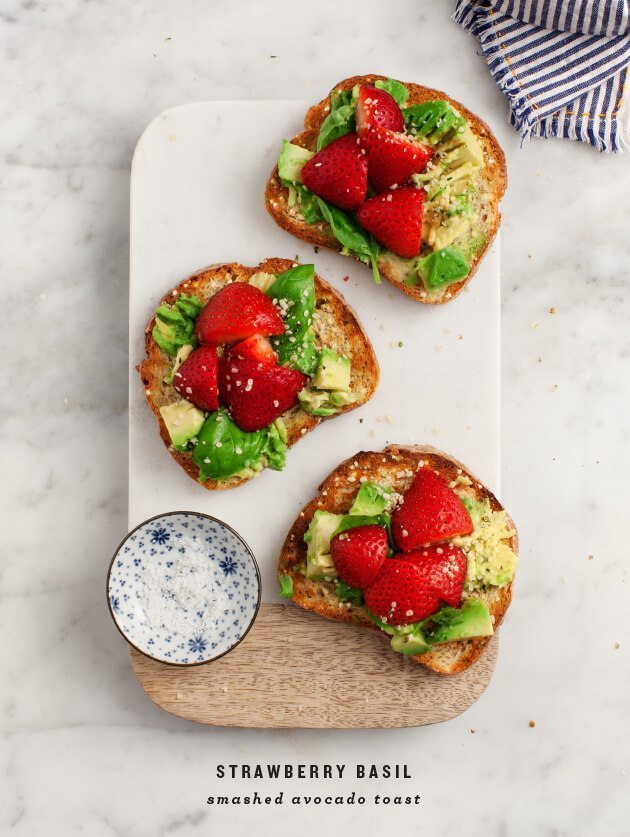 www.loveandlemons.com
Strawberry Avocado Toasts
Put a new spin on your avocado toast. See the recipe.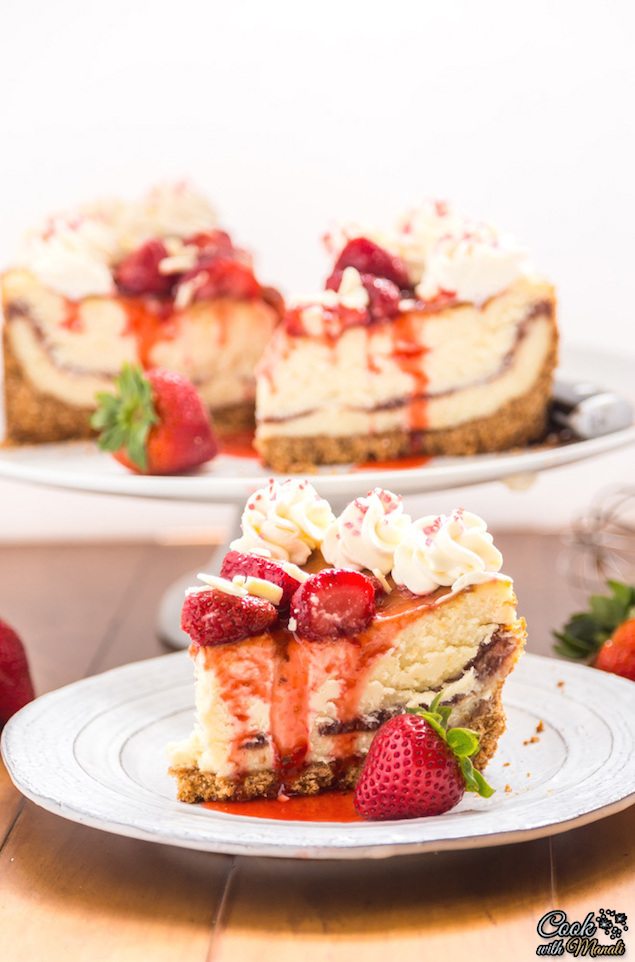 Strawberry-White Chocolate Cheesecake
A perfect dessert for any celebration, this cheesecake is so easy to make. If cracks on the top appear, don't worry, the sweet strawberry sauce is there to cover it up and add great berry flavor. See the recipe.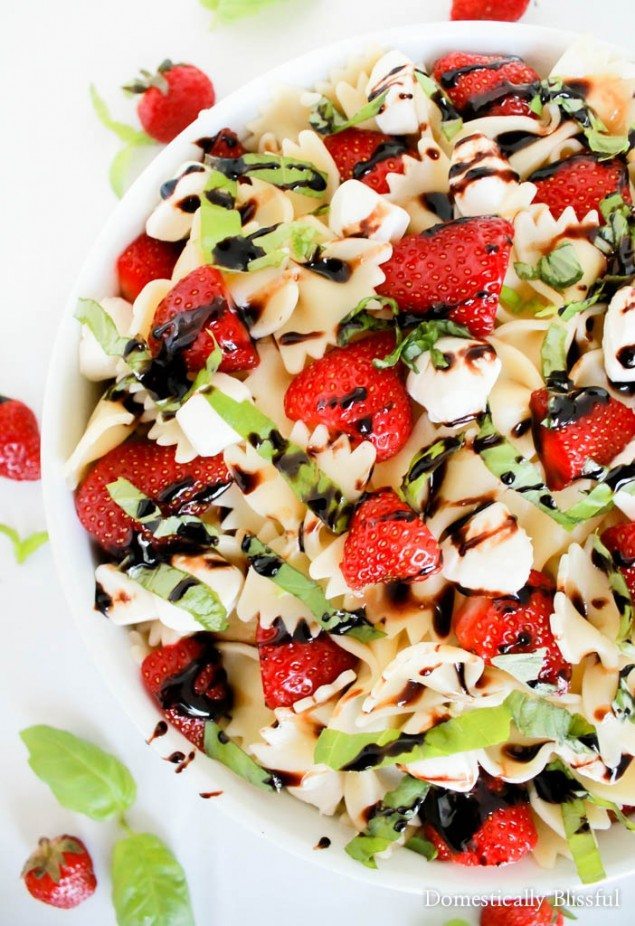 Strawberry Caprese Pasta
Strawberry Caprese Pasta is loaded with fresh flavors and topped with basil and balsamic. See the recipe.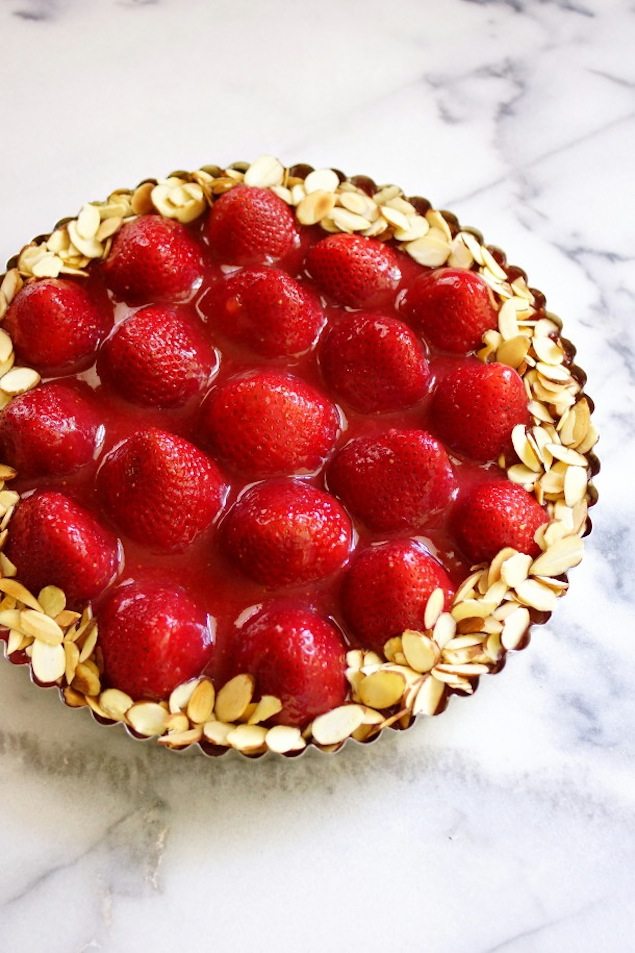 Strawberry Almond Cream Tart
This strawberry tart with a graham cracker crust has it all going on-it's fresh, fruity, light and sweet. Make it in the morning in less than an hour, chill, and serve for dinner. See the recipe.