Purists will say that pesto must contain basil. But with this recipe you'll get something just as good, if not better.
By Preethi Vemu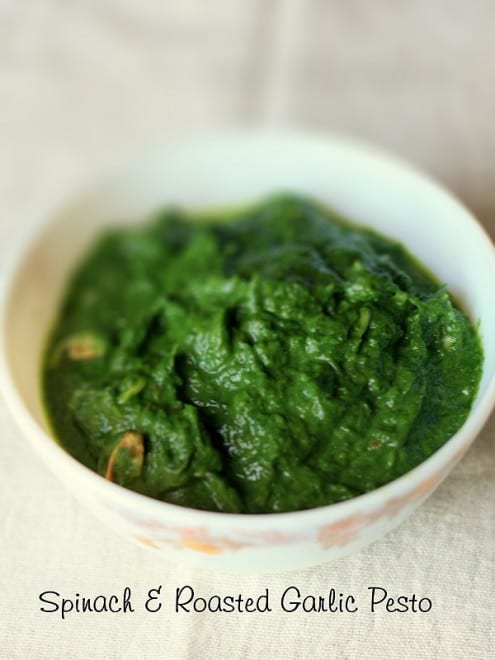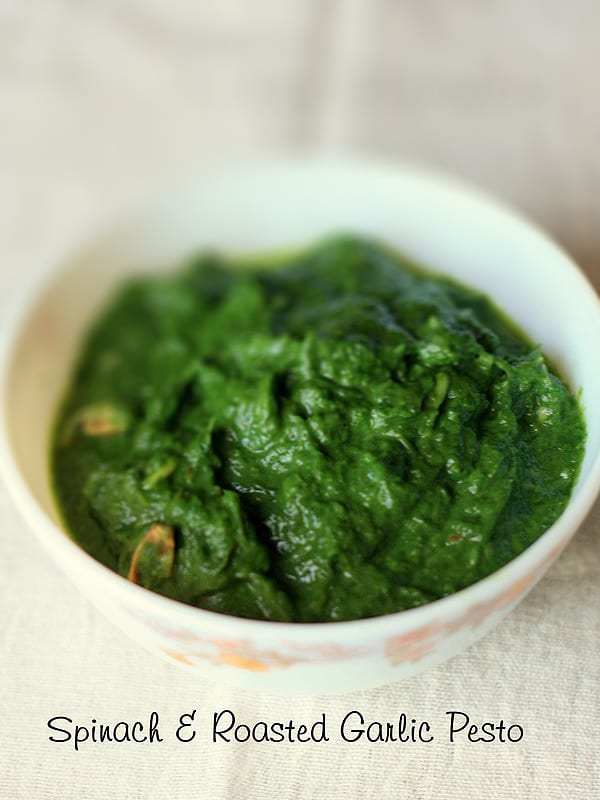 Spinach and Roasted Garlic Pesto
Purists will say that pesto must contain basil. But with this recipe you'll get something just as good, if not better.
Ingredients
Spinach leaves, washed – 10 bunches or two fistfuls
Green Chilli – 1
Garlic cloves – 6-10
Salt – To taste
Olive oil – 1 Tsp
Instructions
Heat the oil in the pan and add the washed spinach leaves and green chilli to this.
Stir so that the leaves are coated with the olive oil.
Close the lid of the pan and let this steam for 5 min.
Dry roast the garlic cloves on a medium flame for 5 min, and let this cool.
Grind the steamed spinach leaves with the garlic cloves and salt.
Store in a cool, dry container in the refrigerator.