Emily Malloy about the ancient and important art of poaching eggs.
By Emily Malloy
I love poached eggs, but the reason I mention this is not because they taste delicious.
That is one of life's basic assumptions.
Poached eggs = delicious.
It is similar to life's other basic assumptions, such as: never eat yellow snow andalways wear clean underwear in case you get into a car accident. 

No, today is not about assumptions. Because you now have a new truth to learn:
Poached egg = volcano.
When I look at a poached egg, I see it as a volcano about to erupt. ….About to erupt goodness and deliciousness and so-worth-it-calories all over the dish beneath, and…creating total carnage along the way…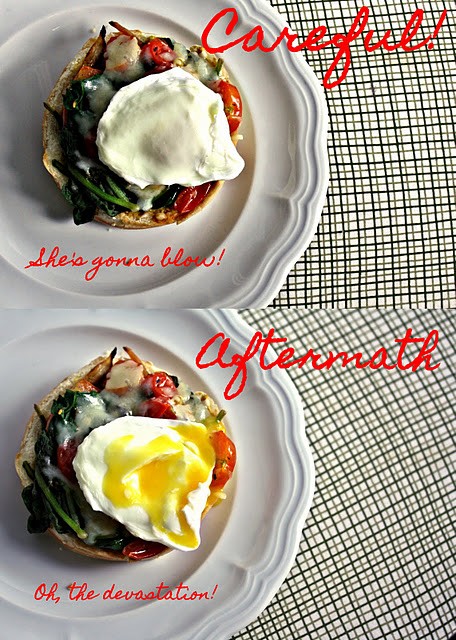 "Ahh.. ahhh.. Help! Oh no!…"
I fear that they may never recover…

What? You don't play with your food, too? That's odd.
What on earth is a tartine, you ask? It is simply an open-faced sandwich consisting of delicious layers on top of toasted bread!
Spinach and Tomato Tartine with a Volcano Poached Egg
Yields: 4 servings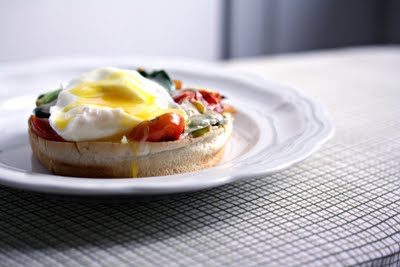 Ingredients:
Either 2 rolls (sliced in half) or 4 slices of thick bread, toasted
2 cups of spinach, rinsed and dried
1/2 cup (120 ml) white onion, diced
1 cup (240 ml) of tomato, diced (I recommend grape or cherry tomatoes)
1/2 cup (120 ml) Parmesan cheese, shredded
4 large eggs
1 tsp (5 ml) white vinegar
Extra virgin olive oil
Directions:
1. In a medium skillet, heat olive oil over medium-high heat. Add the onions and cook until translucent (about 3 to 4 minutes).
2. Add the spinach, cooking for approximately 2 minutes. Add tomatoes and cook for an additional minute.
3. Place about 1/3 (80 ml) to 1/2 (120 ml) cup of the vegetable mixture on top of the toasted bread. Top each sandwich with a few tablespoons of cheese immediately, so that it will slightly melt.
4. To poach an egg, I recommend cracking each egg into individual ramekins or small bowls and setting them aside. Bring a saucepan of water (at least 3 inches high) and vinegar to a boil. Pour the ramekin-housed egg into the boiling water. It'll appear as if some odd science is happening, as a white mist somehow turns into a cooked egg. Allow the egg to cook for approximately 5 minutes. Remove using a slotted spoon!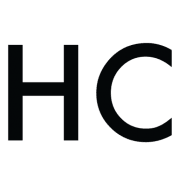 Emily Malloy
Emily Malloy makes constant attempts to create meals from scratch that are full of love, as her mother and grandmothers have done. It is her dream to get back to the basics with the way we eat and show her readers that anybody can cook a great meal from scratch, even if you have a full-time job. Follow Emily on her little journey of getting back to basics with cooking. Because behind every great meal, is an even better story.