Spiked Strawberry Popsicles — Mojito Style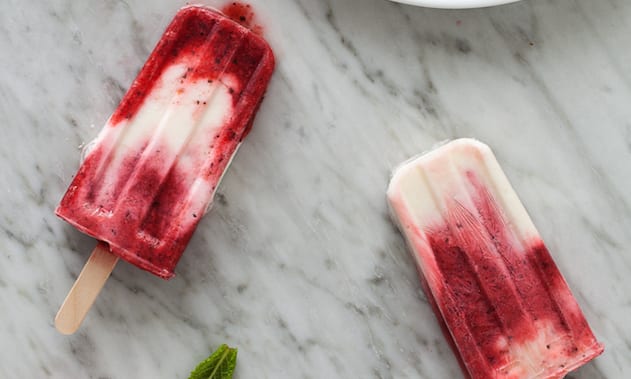 A cool treat that can be spiked with rum, or not, for true fruity mojito flavor.
By Anastasia Brugman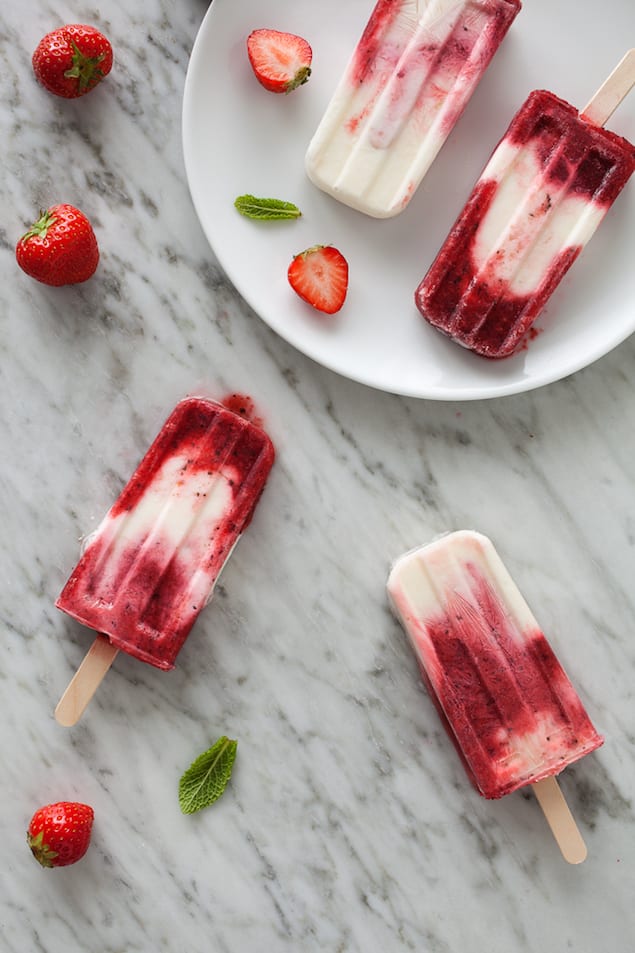 Popsicles are always a good idea, right? Especially these beautiful and delicious Strawberry Mojito Popsicles. I made mine with addition of rum, so they have a real "mojito" taste, but if you want to made them non-alcoholic, the rum can be easily omitted.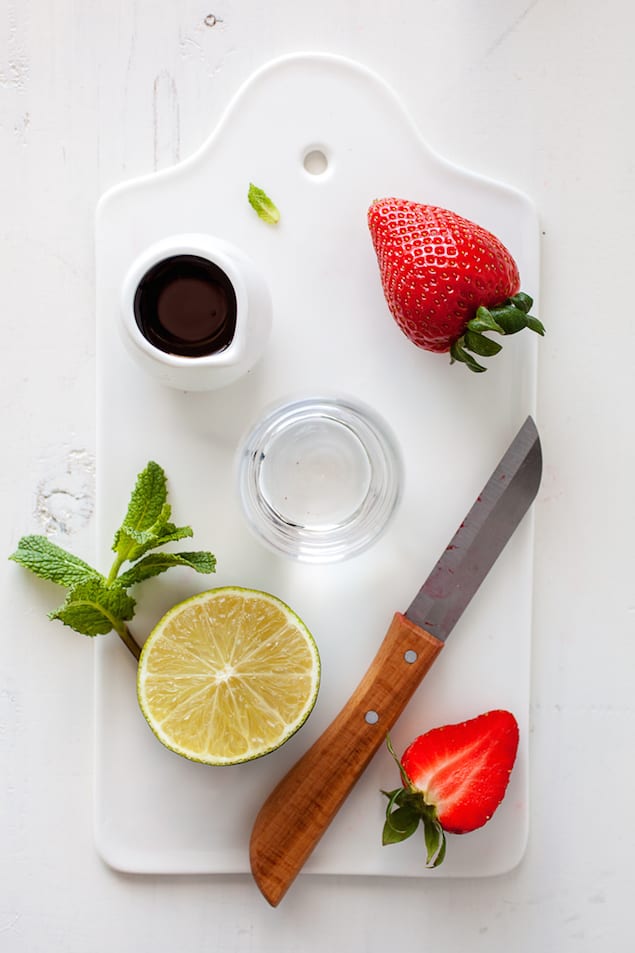 For more delicious summer treats, try my Easy Berry and Peach Cake.

Spiked Strawberry Popsicles — Mojito Style
A cool treat that can be spiked with rum, or not, for true fruity mojito flavor.
Author:
Anastasia Brugman
Recipe Type:
Dessert, Ice Cream
Ingredients
250g (8.8 ounce) strawberries
½ cup fresh mint leaves
2 tbsp rum, optional
3 tbsp honey or maple syrup
350g (12.3 ounces) Greek yogurt
½ lime (zest & juice)
Special equipment:
Instructions
In a blender combine strawberries, mint, 1tbsp honey and 1tbsp rum (if using), blend until the mixture becomes smooth. Set aside.
Mix yogurt, zest and juice of lime, 2tbsp honey and 1tbsp rum (if using). Taste. If you want it sweeter, add a little bit more honey.
Spoon alternate layers of yogurt and strawberry mojito mixtures into each mold until they are filled. Insert popsicle sticks to the molds and freeze until solid, about 4-6 hours or overnight.
To un-mold the popsicles, hold the mold in a warm water (don't let the water go over the top edge) for about 10-15 seconds.
Anastasia Brugman
Anastasia Brugman is a Netherlands based food blogger of Russian origin. Her main passion is baking and her blog Toetjeaddicted (toetje is a dessert in Dutch) is dedicated to making beautiful and delicious cakes, cookies and pies from scratch.