A warm and comforting soup for a cold winter evening.
By Shuchi Mittal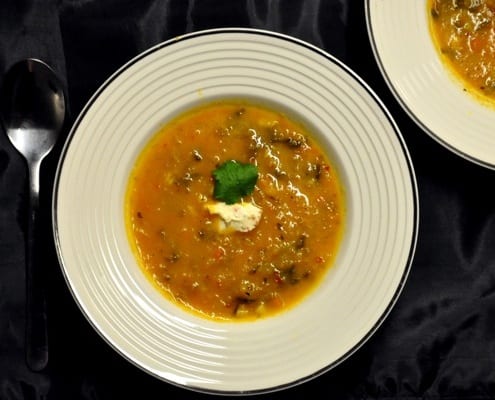 There is no such thing as distasteful ingredients. With a little bit of creativity, everything can be turned into comfort food- and that is without having to fry it.
It was a cold and dark evening and I looked into the fridge to answer the dreaded question- what shall I make for dinner. I saw plum tomatoes, a bag of cocktail carrots and 1/2 a bunch of spinach that was wilting. So I decided to make soup. Healthy, a tad spicy and warming to the core, this was comforting and filling. Definitely more appetizing than the picture makes it look (clicking liquids has always been a challenge for me!). Add a piece of bread or salad for a wholesome meal, although we thoroughly enjoyed it on it's own.

Spicy Tomato Carrot & Spinach Soup
A warm and comforting soup for a cold winter evening
Ingredients
4 medium plum tomatoes
½ cup chopped carrots
¼ onion, diced
2 cloves of garlic, diced or crushed
1 cup baby spinach leaves
½ teaspoon basil flakes
½ teaspoon cayenne pepper
¼ cup whole milk
1 tablespoon olive oil
Chopped coriander for garnish
Salt & Pepper to taste
Instructions
Boil the tomatoes and carrots in 2 cups of water, till the carrots are soft and tomatoes are blanched enough for their skin to come off. Remove from heat, and blend in a mixer with 1 cup of the water used for boiling. Keep aside.
Heat oil in a non-stick pan. Add the onions and garlic and sauté till brown. Mix in tomato carrot blend, add the dry spices, cover on medium flame and cook for 15-20 minutes till the tomatoes lose their raw taste. Stir in the spinach and cook till the leaves are just wilted. Mix in the milk, stir for a minute (do not over cook of the milk may curdle) and turn off heat. Garnish with fresh coriander and serve immediately.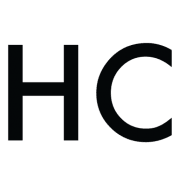 Shuchi Mittal
Shuchi cooks with the heart of a poet. Banker turned chef, she runs the 29. Private Kitchen in NYC focusing on social tasting events, dining experiences and small-scale private events. Using simple & wholesome ingredients, she likes to re-invent homemade Indian flavors into modern tapas & small plates. Her dream? To cook, feed, write, and eventually open her own communal dining cafe - with a published recipe book on the stands.