This recipe is so versatile. It can be served with tortilla chip at your next soiree or atop fish or chicken for a healthy option. You can control the spice level with the amount of jalapeño you use or if you remove the inner seeds which contain all the heat.
By Robin Runner
Spicy Pineapple Jalapeño Salsa Recipe
This recipe is so versatile. It can be served with tortilla chip at your next soiree or atop fish or chicken for a healthy option. You can control the spice level with the amount of jalapeño you use or if you remove the inner seeds which contain all the heat.
Ingredients
1 bell pepper (I used red), diced
½ pineapple, chopped into bite sized pieces
1 cup of cilantro leaves, washed and roughly chopped
1 jalapeño, finely chopped. If you want more heat – leave the seed in, if not, remove before chopping
Drizzle of good olive oil
Instructions
Combine all of the ingredients and place into a bowl. Refrigerate for at least 2 hours to let the flavors enhance and combine to make their magic.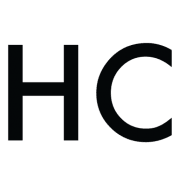 Robin Runner
Robin Runner is the blogger behind www.kneadtocook.com. She grew up around two of her greatest inspirations, her Italian grandmother and her aunt. Both believed in farm to table foods, purity in nature and love as the main ingredient for anything on their menu. Today, Robin is a strong advocate of farming and buying local ingredients, as well as composting to help repurpose food scraps into rich soil for our garden.