Meatballs are quite a staple in Mediterranean kitchen, but this is an unexpected Eastern twist by Tamara Novacoviç.
By Tamara Novacoviç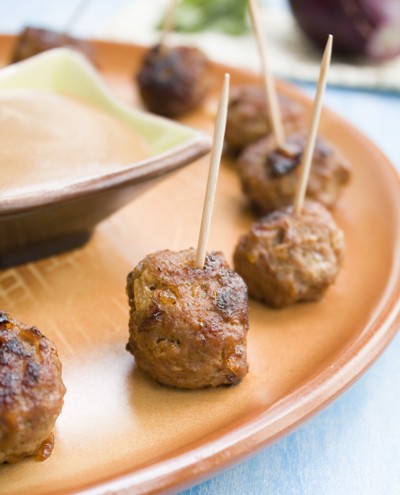 Meatballs are quite a staple in Mediterranean kitchen, but they are usually made with tomato sauce and Mediterranean flavors. I decided to give this meal a slight Eastern twist and used different spices. Tomato sauce was substituted by soy sauce.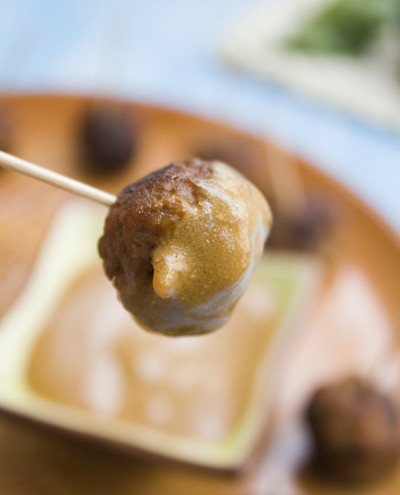 This is a great party dish, be sure your guests will enjoy it. I like to make smaller bite-sized meatballs and put them on skewers. Simply line them on serving plate and put a bowl of soy sauce in the middle.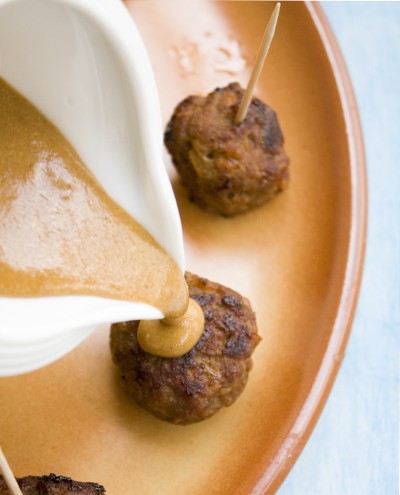 Spicy meatballs with soy sauce
These spicy, savory meatballs combined with soy sauce are a perfect party staple!
Ingredients
For the meatballs
1 cup (250 g) ground beef
2 garlic cloves
½ small onion
½ tsp smoked paprika
salt
pepper
½ tsp powdered ginger
1 tbsp chopped fresh parsley
olive oil
For the sauce
2.6 oz (50 ml) soy sauce
1 tbsp flour
2 tbsp sour cream
1 tbsp lemon juice, freshly squeezed
Instructions
Combine ground beef with spices, chopped onion, garlic, parsley. Form small meatballs and fry them in some olive oil.
Combine soy sauce with sifted flour and cook on low heat for several minutes, until it thickens. In the end, add sour cream and lemon juice.