Be warned: this dish is super spicy with heat coming from the green chilies,the red chili powder and the garam masala.
By Soni Sinha

Spicy Masala Shrimp
Be warned: this dish is super spicy with heat coming from the green chilies,the red chili powder and the garam masala.
Ingredients
Jumbo Shrimp-1 lb cleaned and deveined
Onion-1 large onion chopped into small pieces or grated
Ginger-1 inch crushed
Garlic- 3 cloves crushed
Tomato-2 pureed
Ground Cumin-2 tsp
Ground Coriander-2 tsp
Turmeric-1/2 tsp
Garam Masala-1 tsp
Red Chili powder or paprika-1 tsp
Green Chili-2 seeded and chopped
Salt- to taste
Water-1½ cups
Fresh Coriander-to garnish
Oil-3-4 tbsp
Instructions
In a skillet heat the oil.
Add the chopped onion and saute on medium heat until golden.
Add the ginger and garlic.
Add the pureed tomato along with all the spices and the green chili
Continue to cook until you see oil separating from the sides.
Add water and bring to a boil.Add salt and check the seasonings.
Reduce the heat and add the Shrimp.
Cook for about 5-6 minutes until Shrimp is cooked.
Mix well and garnish with fresh coriander.
Serve hot with Rice or Naan!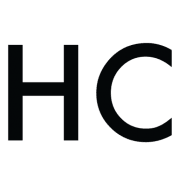 Soni Sinha
Soni is a recipe developer, food writer/blogger who creates recipes with a healthy Indian twist. She is a passionate cook and her recipes cater to readers who are are willing to try contemporary Indian flavors in wide ranging fusion dishes that she creates.She shares all her cooking adventures on her blog Soni's Food.