There's no better way to symbolize summer in a kitchen, than a bunch of colorful and mismatched heirloom tomatoes.
By Nik Sharma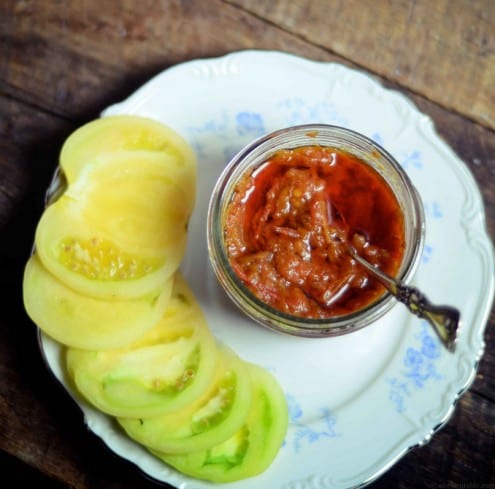 I could have peeled the tomatoes before cooking them but it just didn't feel right. I like the texture, it somehow makes the relish feel and taste even more "tomatoey" .If you want to get rid of the skin, then cut a cross or "X" mark at the bottom of each tomato, then dunk the tomatoes in a pot of boiling water for 20 seconds and transfer the tomatoes into an ice-bath. Let them cool and the skin will come off easily when you peel.
Spicy Heirloom Tomato Relish
There's no better way to symbolize summer in a kitchen, than a bunch of colorful and mismatched heirloom tomatoes.
Ingredients
10 lb heirloom tomatoes
2 cups vegetable oil (peanut)
1 tablespoon dried red chili flakes
½ teaspoon fennel seeds
1 teaspoon coriander seeds
¼ teaspoon ground cumin
¼ teaspoon turmeric
1 cup red onions, finely chopped
3 thai chili peppers
1½ cups apple cider vinegar
½ cup brown sugar
kosher sea salt
Instructions
Wash and wipe the tomatoes dry, remove the stalks if any and dice the tomatoes into large chunks. Discard any seeds. Keep the tomatoes aside.
In a coffee bean grinder, grind the chili flakes, fennel, coriander, and cumin to get a coarse powder.
Heat the oil on a medium high flame in a large thick bottomed saucepan. As soon as the oil begins to smoke, add the ground spices and turmeric. Stir for 15 seconds and reduce the flame to a gentle simmer. If the spices begin to burn, discard the oil and begin again.
Stir in the onions and cook for another 5 minutes. Trim the stalks off the chilies and slit them across their length. Add the chilies to the saucepan and cook for another 2 minutes with constant stirring.
Add the tomatoes to the saucepan and increase the flame to a high. Add the vinegar and sugar. Bring the mixture to a boil and reduce the flame to a medium high. Stir constantly to avoid any burning. Continue to cook the mixture until most of the liquid has evaporated and the oil begins to separate from the tomatoes. The mixture should turn into a thick paste. Taste and adjust the salt as necessary (You can also add a little vinegar to it, if you want to make it more sour). Remove the saucepan from the stove and transfer into 4 clean and sterile 500ml canning jars. Process for 15 minutes and store in a cool dry place.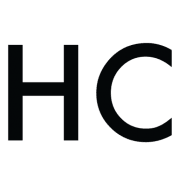 Nik Sharma
Nik Sharma is the cook, author and photographer behind "A Brown Table" and currently resides in Washington D.C. He is a self-taught cook that is constantly trying to infuse "exotic" spices and ingredients by learning different cooking techniques in day-to-day meals with the motto of keeping all cooking methods fun, simple and useful.