Enjoy this awesome guacamole recipe, made with ripe California avocados, courtesy of Deena Wachtel.
By Deena Wachtel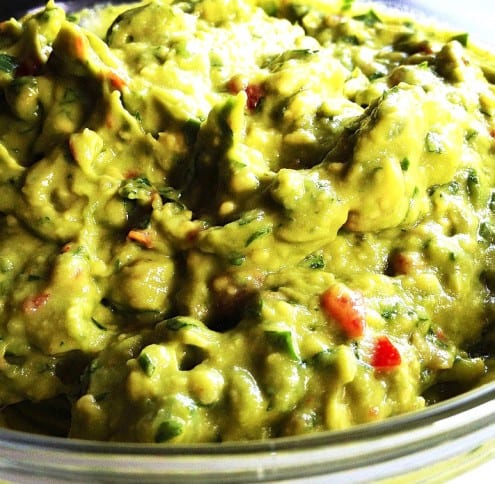 Spicy Guacamole
Enjoy this awesome guacamole recipe, made with ripe California avocados, courtesy of Deena Wachtel.
Ingredients
1 ripe California Avocado
½ red onion, cut itno large chuncks
2 ripe tomatoes, halved, seeds removed
½ jalapeno (can adjust for spicy-ness)
1 lime - zest and juice
½ bunch cilantro
salt / pepper to taste
Instructions
In a large bowl cream the avocado into a smooth paste. Set aside.
In the bowl of a Cuisenart, pulse onion, tomato, jalapeno and lime zest / lime juice until small pieces and almost a puree.
Transfer tomato mixture to creamed avocado and mix well.
Taste for seasoning.
Let sit for 30 minutes before serving.
Enjoy!
Deena Wachtel
Deena is a stay at home foodie, obsessed with food and intent on changing her finicky family into a foodie family. She lives by a set of FOODosophies and has pledged to get her kids into the kitchen to teach them how to cook and love good tasting food. It's not always pretty and there are nights when the kids go hungry. But, for her, it's all for the greater good. She blogs daily at stayathomeFOODIE.com.