During Ramadan, rice becomes a star, infused with cinnamon or browned in sugar, studded with ground beef or chicken liver and gizzards. Meet Sarah Khanna's vegetarian version.
By Sarah Khanna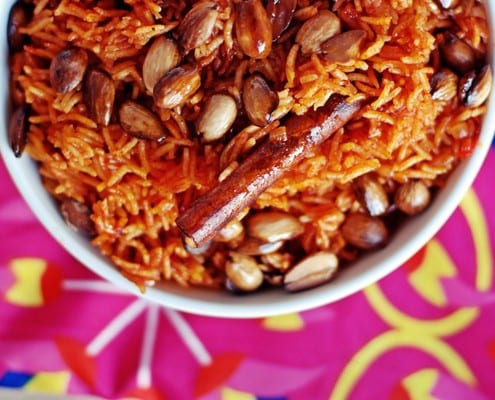 It's Ramadan again and I'm back in Cairo, spending the time to get reacquainted with traditions I've long known but have often forgotten living in Kuala Lumpur. Every year, a particular rice dish makes its grand appearance on the dinner tables of many Egyptian households, especially on nights where guests are expected to come and break their fast then enjoy a long night of watching the newly released Ramadan television series between jokes, bites of cloyingly sweet desserts and hot, sugary tea with mint.
Egyptian rice, usually cooked by lightly frying in ghee then left to cook in hot water or stock, is what we serve up on normal days. There are also days when the lady of the house cooking has more time and incorporates fried vermicelli into the buttery rice then allows them to cook together, to become nutty and rich.
In Ramadan, rice becomes a star, infused with cinnamon or browned in sugar, studded with ground beef or chicken liver and gizzards. It is then garnished with toasted nuts – whether almonds, pistachios or pine nuts really depends on what your family has chosen as its nut of choice. This is my version for this year.
See Also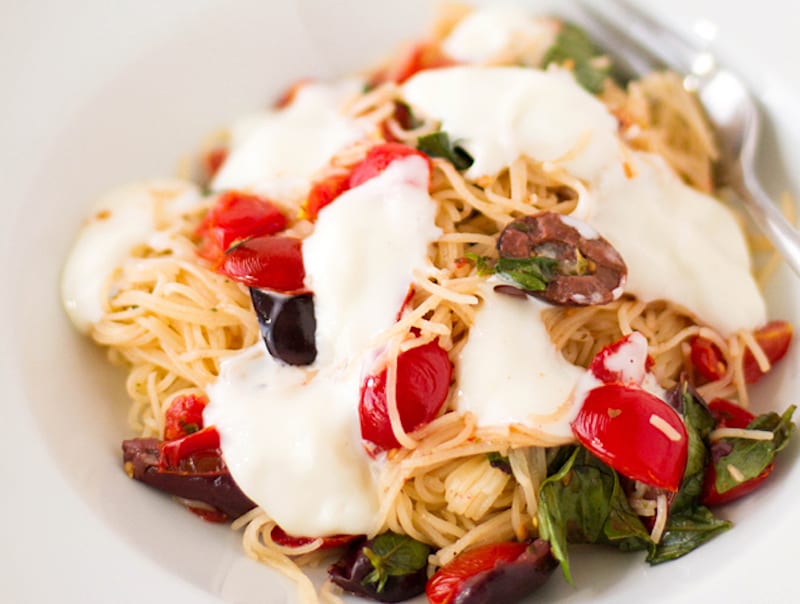 Print
Spiced Tomato & Toasted Almond Basmati
1 cup

of basmati rice, uncooked

2 tablespoons

of ghee

4

cloves of garlic, minced

1

small onion, finely diced

½ cup

of almonds, peeled and halved
Juice of

half a

lime

¼ cup

+

2 tablespoons

of tomato paste

1½ cup

of water

1 teaspoon

of sugar

½ teaspoon

chilli powder

½ teaspoon

of ground cumin

1

bird's eye chilli, finely sliced

1

cinnamon stick, around 10 cm in length
Salt and freshly ground pepper to taste
Instructions
Rinse the basmati rice in cold water until the water runs clear then drain.
In a separate pan, toast the almonds until golden and set aside.
In a medium heavy-bottomed pot, melt the ghee on medium heat.
Add the cumin, cinnamon and chili powder and stir to combine.
Add the garlic and onions and cook until fragrant. They should not get any color on them.
Add the tomato paste and stir the contents of the pot together then add the rice, water, lemon juice, sugar, salt and pepper.
Bring to a rapid boil and leave to boil for a minute.
Lower the heat and cover.
Do not disturb the rice or lift the lid for around 12 minutes.
Turn the heat off and leave to stand covered for another 5-10 minutes. Fluff with a fork before serving and top with toasted almonds.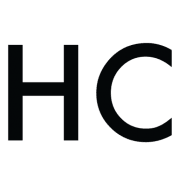 Sarah Khanna
Sarah Khanna is the half-Egyptian, half-Indian author behind Buttered-up.com who quit her Cairene career in advertising to become a full time cook, writer and photographer in Kuala Lumpur. She is also a weekly food columnist for the Daily News Egypt where she critiques Arab food culture. Raised as a hotel brat, Sarah has moved frequently but considers Egypt to be her real home. She loves butter and knives and shudders at the sight of canned tuna.