Spiced Ginger-Molasses Cookies with Almond Meal
Soft and spiced, these cookies are just like gingersnaps, but made with flavorful almond meal and plenty of earthy molasses.
By Kelli Lyn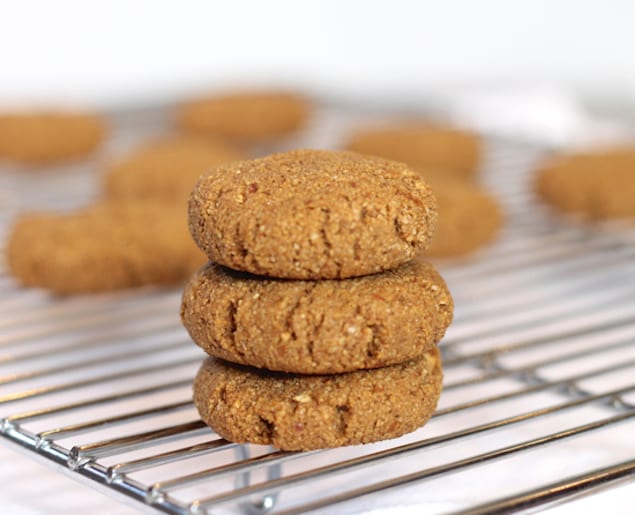 With Christmas fast approaching, I thought it'd be the perfect time to share these "healthy" ginger cookies. I love these simple ingredients. My favorite Christmas cookies every year are gingersnaps.
The dough only uses one bowl and you can use a regular large spoon to mix everything together. It doesn't take any fancy equipment, which is always a bonus in my opinion. It makes it that much easier to make them in a hurry, like during the week for example.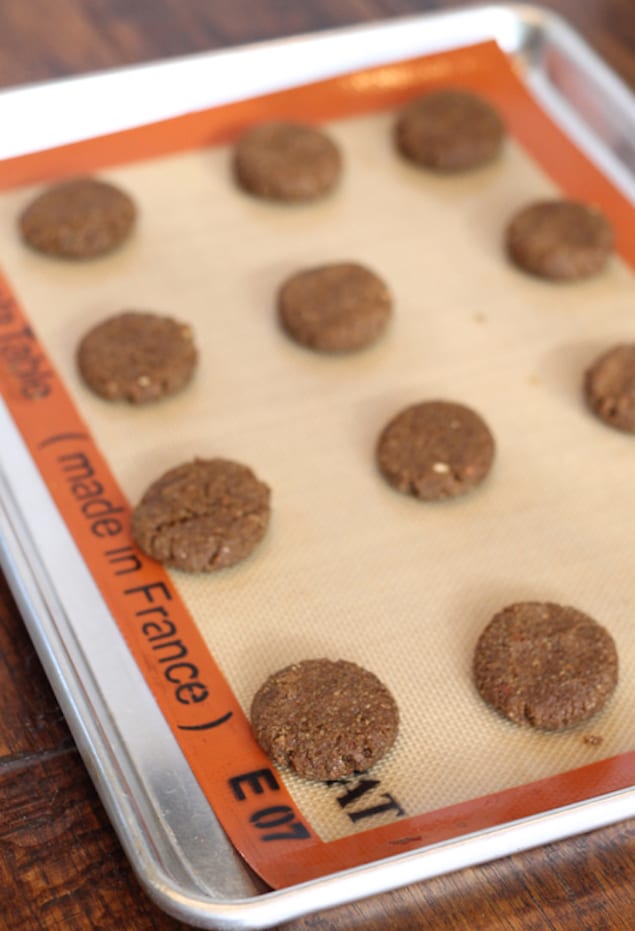 They are soft cookies, even after cooling, and they are slightly sweet with a bit of spice — just the way I like them!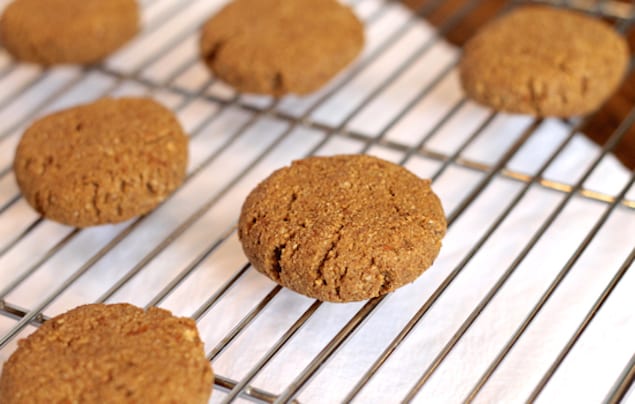 Spiced Ginger-Molasses Cookies with Almond Meal
Soft and spiced, these cookies are just like gingersnaps, but made with flavorful almond meal and plenty of earthy molasses. Adapted from Om Nom Ally
Ingredients
¼ cup coconut oil, melted
¼ cup molasses
1 tablespoon maple syrup
2 teaspoons vanilla extract
1½ cups almond meal
2 teaspoons ground ginger
1 teaspoon cinnamon
¼ teaspoon nutmeg
¼ teaspoon ground cloves
1 teaspoon baking powder
Instructions
Preheat oven to 350 degrees. Line a cookie sheet with a silpat or parchment paper.
In a medium bowl; mix together all of the ingredients. Mixture will be sticky. Roll out 1 tablespoon balls and evenly spread out over cookie sheet. Bake for 12-15 minutes. Remove from oven and let cool on wire rack.
Kelli Lyn
Kelli has an AA in Culinary Arts, but like most people, finds herself short on time when it comes to preparing dinner. For the last three years, Kelli has been creating and photographing recipes that come together quickly on her food blog. She enjoys sharing her tastings notes into the vast world of craft beer, as well as tid bits of life in the wine country with her husband, and yellow lab, Ryder.