Applesauce, molasses, and a blend of spices make these cookies soft and oh so sweet. If you don't have an excuse to make them, please make them for yourself. They are worth it.
By Lan Pham Wilson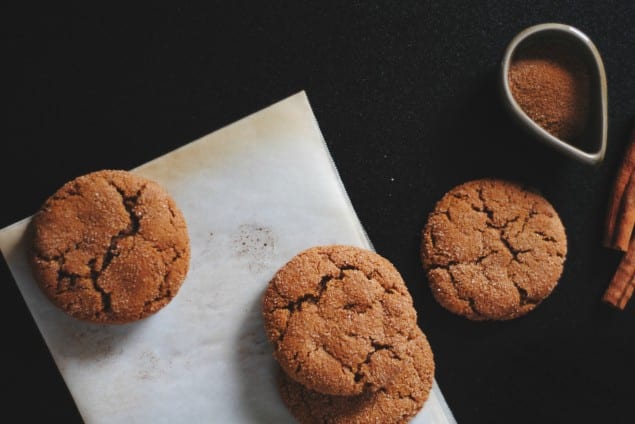 I've been sitting on these cookies for awhile. By awhile, I really mean, years. Back in the way back days, when I first started blogging I received this recipe for Apple Molasses Cookies from a virtual blog friend. She said it was a secret recipe. It's not so secret now, since she has since published it, and I have made it numerous times for friends, for coworkers, and the most recent batch: for myself.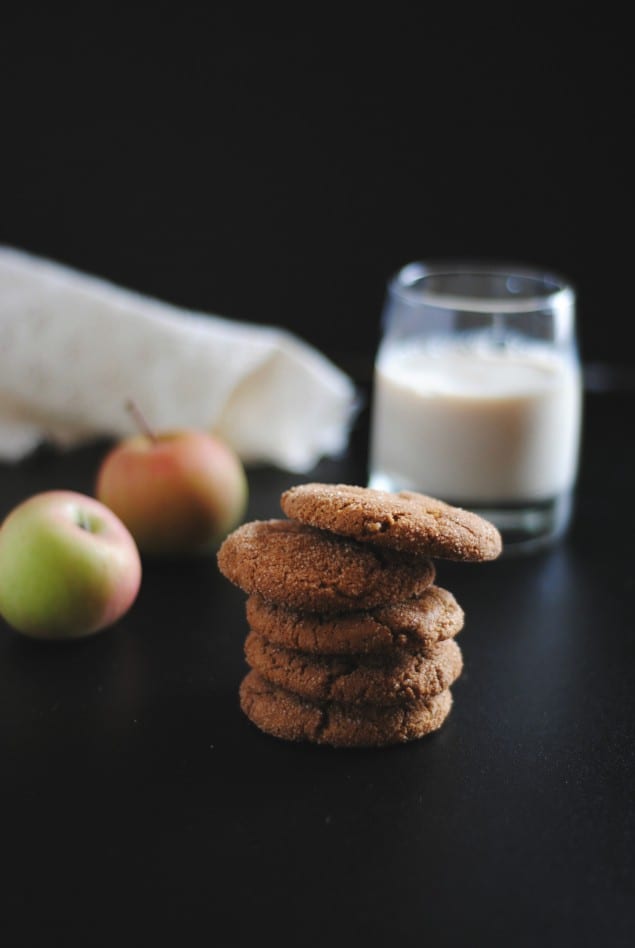 See Also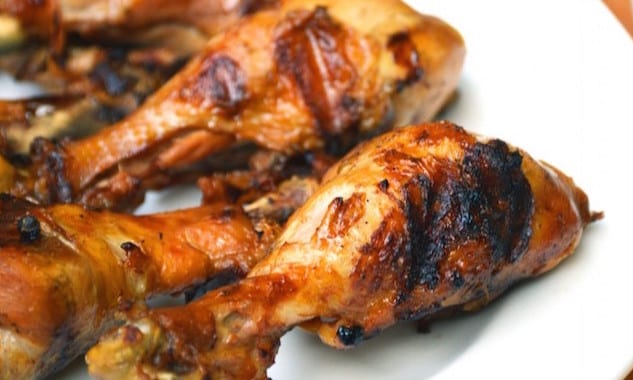 Print
Apple and Molasses Cookies
Applesauce, molasses, and a blend of spices make these cookies soft and sweet. You don't need a reason or an occasion to make these, they are that good. adapted from our sleeping flowers
Author:

Lan Pham Wilson

Category:

Baking
For the cookies:
1/4 cup

softened coconut oil

1/4 cup

softened vegan butter

1 1/2 cup

sugar

1 cup

brown sugar

1/2 cup

applesauce, preferably homemade and unsweetened

1/2 cup

molasses

2

large eggs

2 ½ cups

whole wheat flour

2 ½ cups

spelt flour

2 1/4 tsp

baking soda

4 tsp

ground ginger

4 tsp

ground cinnamon

3 tsp

ground cloves

1/2 tsp

salt

1/4 tsp

baking powder
hearty pinches of allspice, nutmeg, and cardamom (cardamom is optional)

1/4 cup

finely chopped candied ginger
for rolling:
1/3 cup

granulated sugar
hearty pinches of allspice, nutmeg, cardamom, cloves and cinnamon
Instructions
In mixer, cream together the coconut oil, vegan butter and sugars until fluffy. Add the applesauce and molasses, and eggs (one at a time).
Meanwhile, sift together the dry ingredients. Add in the candied ginger, and mix well to evenly distribute the pieces. by the 1/2 cup full add the dry ingredients to the mixer. Scrape the bowl often.
At this point, you can either chill in fridge for a few hours and bake right away, or you can allow it to chill over night.
When ready to bake, preheat oven to 350F and combine ingredients for rolling. Prepare baking sheet with parchment paper.
Shape cookies with ice cream scooper. The one I use is just shy of a tablespoons worth. Roll into a ball and then roll in the spiced sugar. Place on prepared baking sheet, allowing for some space as these cookies will spread a little. Bake for 10-12 minutes.
Allow to cool completely. Can be stored at room temp for up to a week in tightly sealed container. Best eaten the next day.
Can be rolled, without rolling in spiced sugar, and then frozen. Freeze in single layer and then store in freezer bag. To bake then, remove balls from freezer and allow to thaw to room temp, roll in spiced sugar and bake as directed. I typically take out however many I want, and leave in fridge over night to bake the next morning.
Lan Pham Wilson
A disproportionately large amount of my day is spent eating (or thinking about eating).