Spelt, Honey and Sesame Granola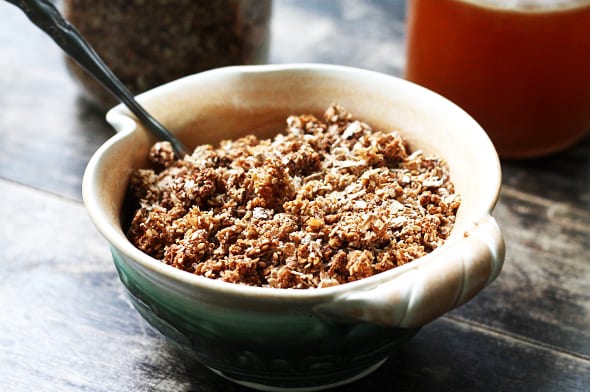 Eat it with yoghurt or ice cream, drizzle with honey or maple syrup, or just grab a handful and go – granola is the perfect versatile snack.
By Byran Picard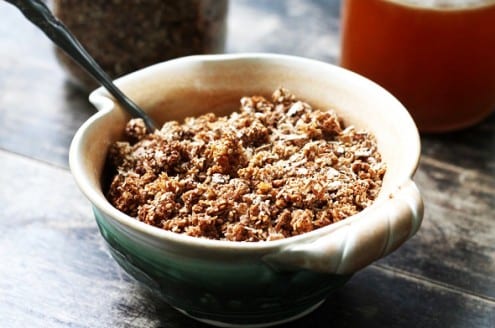 Spelt, Honey and Sesame Granola
Eat it with yoghurt or ice cream, drizzle with honey or maple syrup, or just grab a handful and go - granola is the perfect versatile snack.
Ingredients
• 3 cups spelt flakes
• ¾ cup sesame seeds
• ⅓ cup honey
• 2 tablespoons sunflower or vegetable oil
• big pinch of salt
Instructions
Pre-heat the oven to 325°F.
In a bowl, mix the spelt, sesame, and salt.
In a small saucepan, melt the honey with the oil.
Add to the spelt and mix with a wooden spoon.
Line a large baking sheet with parchement and evenly spread the granola.
Bake for about 30 minutes, until golden brown, stirring around a few times with a spatula. Leave to cool completely.
Store in an airtight container for over a month.
Bryan Picard
Bryan Picard is a wild and homegrown food enthusiast. He lives in the Maritimes in Canada and has worked the kitchens as a cook and chef for the past ten years. He writes on his blog The Bite House.