Speedy Strawberry Mango Frozen Yogurt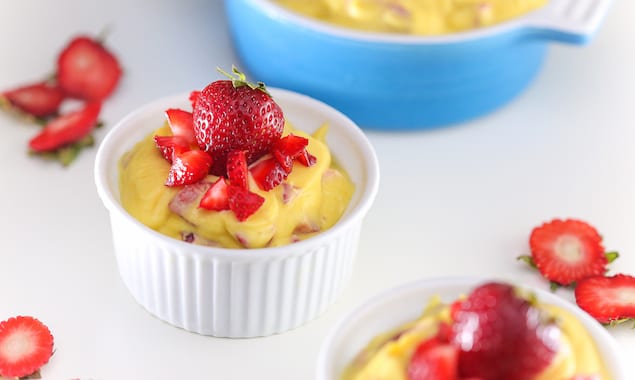 Scrumptious, creamy frozen yogurt made with mango pulp, chopped strawberry, and greek yogurt.
By Anita Mokashi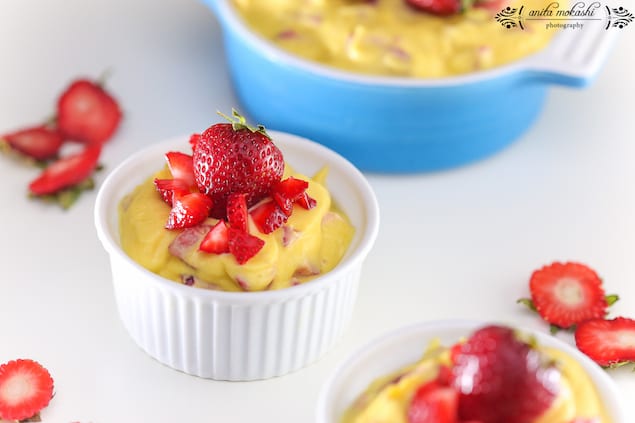 Nowadays I more keep on doing instant recipes rather than lengthy extensive recipes. I follow the same funda for sweet as well as savory recipes. My main motto is to create something from whatever is available in the kitchen rather than going and buying ingredients.
This dessert was made in 30 minutes and was just amazing. Everything about it is healthy and it is sweet enough to count as dessert.

Speedy Strawberry Mango Frozen Yogurt
Scrumptious, creamy frozen yogurt made with mango pulp, chopped strawberry, and greek yogurt.
Ingredients
1 cup greek yoghurt
½ cup khoya milk powder
⅓ cup mango pulp
10 chopped strawberries
Sugar as per taste
Instructions
Mix all the above mentioned ingredients in a bowl and freeze it for around 30 minutes. You can freeze it for longer time if you want.
Remove from freezer. Garnish with chopped strawberries and serve it chilled
Anita Mokashi
Anita Mokashi is based in California, but born and brought up in Mumbai, India. Her blog Crave Cook Click is mostly about Indian cooking, but occasionally she shares recipes from other cultures and cuisines too. Anita is also the publisher of a popular photography blog.