This is a devil's food cake soaked with Chambord raspberry liqueur, alternately layered with white chocolate, milk chocolate, dark chocolate mousse, and topped with a rich espresso Mascarpone frosting.
By Amrita Rawat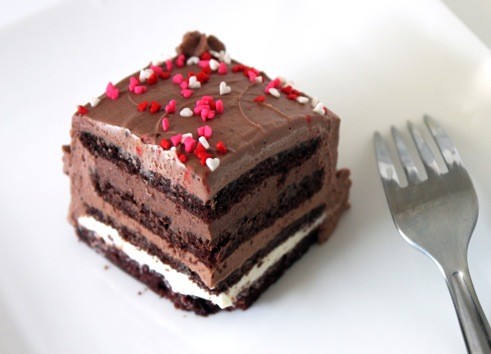 This cake is an exquisite and luscious multi-layered cake that is near and dear to my boyfriend's heart, as well as mine.
It is a simple devil's food cake soaked (or sprinkled) with Chambord raspberry liqueur. It is then alternately layered with white chocolate, milk chocolate, and dark chocolate mousse, and topped with a rich espresso Mascarpone frosting.
The first time I made this cake it looked like a complete disaster (pics). My boyfriend's twenty-fourth birthday was rapidly approaching and I had ambitiously chosen to attempt an awe-inspiring dessert with twenty-four layers. It was my second time making a layered cake. However, I was fueled by my love for my boyfriend and was determined to make a great cake for my very first taste-tester and biggest supporter.
Admittedly, my ambitions were a little larger than my skills would allow. Or, rather, that gravity would allow. By the time I had reached the seventeenth layer, the cake was 12 inches tall and was starting to look like the tower of Pisa, so I decided to stop there. Besides, I was running out of mousse!
Luckily, the boyfriend was more than impressed with the cake, which his family devoured with gusto. It took only two days for me to get his text: "The cake is dead. Long live the cake." Apparently, his entire extended family had started and ended the last four meals with a slice of cake each.
Since then, this cake has become my boyfriend's absolute favorite cake of all time, and my go-to recipe for special occasions. So naturally, when he completed his Step 1 (an eight hour exam taken after the second year of medical school), I turned to this cake as a congratulatory gift.
I tried a different method this time; instead of using a cake leveler and cutting layers after baking, I baked thin layers one at a time so that the slices were pre-baked. This yielded much neater results, with minimal lopsidedness.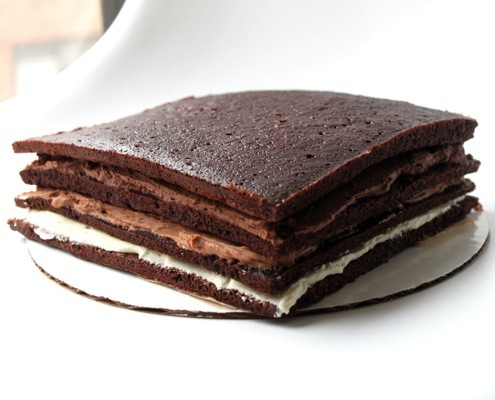 For his birthday, I had used cappuccino mousse in addition to the other layers of mousse in the cake, and simply alternated all of them over and over. On this particular occasion, I forgot to make the cappuccino mousse so instead I put it in the outer frosting. The first two times, I made a simple chocolate buttercream frosting for the cake but the flavor did not fit well with the rest of the recipe. The mousses are far too rich for your standard frosting and the buttercream added a cloying sweetness.
See Also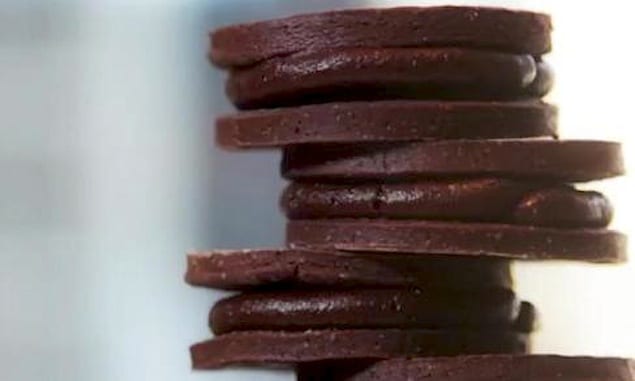 Instead, I combined mascarpone cheese and chocolate with espresso powder to produce one of the fluffiest most delicious frostings I've ever tasted. It has a hint of coffee that serves to bring out the flavor of the chocolate.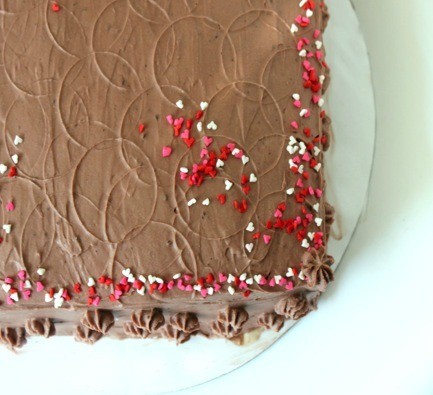 Needless to say, my boyfriend ate a slice every day for a week (it would have been two weeks, but his friends found out about it) and with every bite would exclaim, "this is the best cake EVER!" so I consider my job well done.
This is a really tasty and impressive dessert for special occasions and it's worth busting out the fancy chocolate and cocoa powder for it. The best thing about this recipe is that it is open to many variations in flavors and textures, with endless possibilities.
I have used Duncan Hines' Devil's Food cake mix before to rave results, as well as this homemade recipe adapted from Bouchon Bakery. However, the store-bought mix tends to stay moister than any homemade cake. The frosting is from here. The assembly takes a bit of effort but if you're only making one layer of each mousse, it won't take long at all.
Print
My Special Occasion 8-Layer Cake
A Special occasion decadent 8-layer cake! Devil's food cake, with alternating layers of white, dark, and milk chocolate mousse, all encompassed with mascarpone espresso frosting.
Author:

Amrita Rawat

Prep Time:

1 hour

Cook Time:

30 mins

Total Time:

1 hour 30 minutes

Yield:

10

-

1

2

1

x
Devil's Food Cake
202 grams

all-purpose flour (

1 cup

+ 7 tbs)

62 grams

unsweetened cocoa powder (

1/2 cup

+ 4 tbs)

5 grams

baking soda (

1 tsp

)

1 gram

baking powder (

1/4 tsp

)

1/4 tsp

kosher salt

2

large eggs

252 grams

granulated sugar (

1 cup

+ 4 tbs)

2 tsp

vanilla extract

172 grams

mayonnaise (plain, full-fat) – 1/2 cup + 5 tbs

210 grams

water, at room temperature (

1/2 cup

+ 6 tbs)
Mousse
6 oz

milk chocolate chips

6 oz

dark chocolate chips

6 oz

white chocolate chips

5 cups

heavy whipping cream

2 tablespoons

butter, room temp (optional)
Frosting
1/3 cup

(

33g

) natural unsweetened cocoa powder

1

TBS instant espresso powder

1 ½ cups

(

365g

) chilled heavy whipping cream

1 1/3 cups

(

249g

) sugar

2

8-ounce containers (

227g

) of chilled mascarpone
Instructions
Preheat oven to 350 degrees F or 170 degrees C.
Butter/grease or put down parchment paper on one square pan 8×8 inches.
Whisk the eggs and sugar until well combined.
Add in all the rest of the ingredients and gently whisk (or use a spatula) to stir it all together until combined.
Pour the batter into the pan and bake for about 35-40 minutes or until you insert a toothpick or knife in the center and it comes out clean.
OR
Scoop a small amount of batter into the cake pan, making a simple thin layer. If you prefer, measure out the batter to ensure even layers…I used about 1 cup of batter for each layer (I had two slices left over that were too crumbly so I made cake balls out of them instead).
Wrap a wet baking strip or wet towel around the pan to ensure easy removal.
Bake for about 10-15 minutes or until a cake tester comes out clean.
Let cool before turning over onto parchment paper.
Repeat until the batter is finished.
Place the layers in the freezer with parchment paper between each until chilled.
For the Mousse
Heat 2 cups of the cream and add 6 oz of milk chocolate chips to the saucepan.
Stir on low heat until well incorporated with no bits of chocolate.
Pour into a clean bowl, cover with wrap, and chill for at least 2 hours or overnight.
Beat the chilled mix with an electric beater till it thickens to a mousse consistency.
Do not over mix as it will curdle!
Chill until ready to use.
Repeat with 2 cups of the cream per 6 ounces of dark chocolate chips.
For the white chocolate chips, use only 1 1/2 cups cream, and whisk in the butter at the room temperature if the mousse is not holding up well.
For the Frosting
Add the espresso powder to the cocoa powder.
Bring 1 cup of heavy whipping cream to a boil in a small saucepan.
Slowly pour the cream over the cocoa mixture, whisking until the cocoa/espresso is completely dissolved.
Add the sugar, and when dissolved, add in the remaining ½ cup heavy whipping cream.
Chill in the fridge until cold, at least two hours or overnight.
Use an electric beater to beat the mixture until it thickens.
Add in all the mascarpone and beat on low until well-combined (mascarpone can curdle quickly so be gentle).
Assembly
Spread Chambord or liqueur of your choice over a layer of cake before spreading on the mousse. I put in about a tablespoon on each slice.
Spread the mousse evenly on top of the layer and top with another slice.
Repeat until finished.
Frost with the mascarpone espresso frosting.
Notes
I have used Duncan Hines' Devil's Food cake mix before to rave results, as well as a homemade Devil's food recipe. The store-bought mix tends to stay moister than any homemade cake, but either will work great. The assembly takes a bit of effort but if you're only making one layer of each mousse, it won't take long at all.
Prep time does not include waiting for the chocolate/cream mixture to chill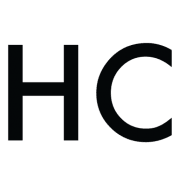 Amrita Song
Amrita Rawat is the author of the blog Chai and Dumplings. Born in India and a lifelong resident of Atlanta, she recently moved to Saint Louis. Her love for food stems in part from its ability to bring cultures together and in part from how darn good it feels to eat a delicious meal. She loves traveling and has eaten her way through cities like Hong Kong, Paris, Budapest, Mumbai, and Shangri-la. Amrita is also a contributor to Sauce Magazine in St Louis.