Bring the spirit of Christmas in the south to the table with this ceviche made with sea bass, cherry tomatoes, fresh cilantro and cashew nuts.
By Carla Spuri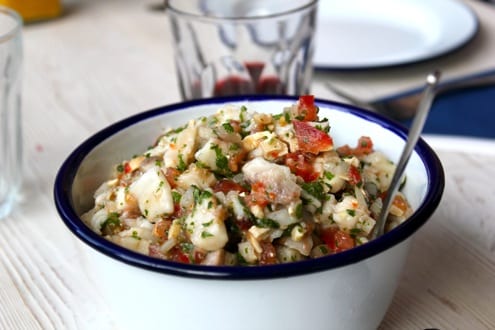 Ah, Christmas! Time to wrap up in blankets in front of the lit fireplace, drink glasses of luscious red wine or cups of hot buttered rum (yes, my new winter obsession) and eat rich foods: think roast beef dripping in its own juice, goose fat roast potatoes and vegetables soaked in cream. Not in Panamá. Oh, no!
In Panamá we will be getting the sunglasses out, filling the coolers with bags of ice and making ceviche as we celebrate both the start of summer and The Holiday.
When it's 40C outside lighting the oven is not top priority but you do want to bring the spirit of Christmas to the table with sharing dishes and colours worth of the festivities like this "special ceviche" made with sea bass, cherry tomatoes, fresh cilantro and cashew nuts (for texture, right?).
Special Christmas Ceviche
A fresh way to start celebrating The Holiday Season and travel to the warmth of Latin America for Christmas
Ingredients
1kg filleted and skinned sea bass chopped into small chunks
Juice of 10 limes
3 big fresh plum tomatoes finely chopped
1 cup (125gr) cashew nuts
1 scotch bonnet finely chopped (no seeds!)
½ cup fresh cilantro roughly chopped.
Salt to taste
1 cup (125gr) onion finely chopped
Instructions
Mix the sea bass with the limejuice, onion, chilli and salt and leave to rest covered and refrigerated overnight.
When ready to serve, drain most of the limejuice from the fish mix leaving no more than ¼ cup of it in the bowl.
Mix in all other ingredients and add salt if necessary.
Serve with fried green plantain or crackers.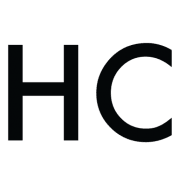 Carla Spuri
Carla is a half-Panamanian half-Italian 30-something, with a passion for tuna and onion pizza, pork tacos with limejuice, guava jam, [decaf] café con leche and rice and peas based in the UK. She is practical, allergic to caffeine and records memories and recipes of life in Latin America and Italy at Can Be Bribed With Food.