PARTNER POST: Get ready to serve a holiday crowd with cocktail recipes easily topped with sparkling Lunetta Prosecco.
Before New Year's Eve, check out these sparkling cocktails and paired appetizers.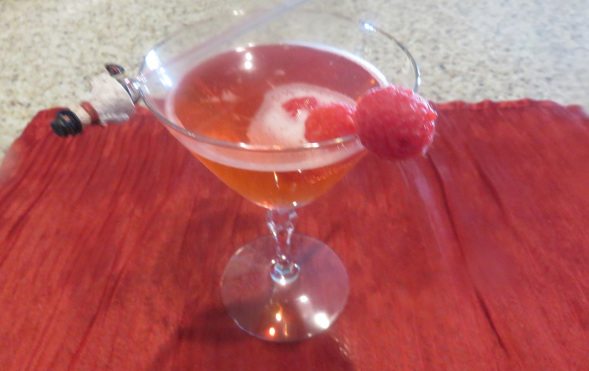 Lunetta, "Little Moon" in Italian, celebrates life's small pleasures. Lunetta Prosecco is produced by Cavit, located in the northern Italian region of Trentino. It is the largest facility in Italy dedicated exclusively to producing world-class sparkling wines. Prosecco is fermented by a process known as the Charmat method. Unlike Champagne, there is no aging time. The Charmat process is particularly suited to producing sparkling wine whose most important characteristic is freshness.
I was selected to develop a post for Lunetta in conjunction with Honest Cooking Magazine that would feature a sparkling wine cocktail and an appetizer for the winter season. In planning for this post, Lunetta was very generous and sent me several bottles of Rose and White Prosecco.
White Prosecco is pale straw in color with greenish reflections and an apple and peach aroma.
Rose Prosecco is pale salmon in color with a berry aroma.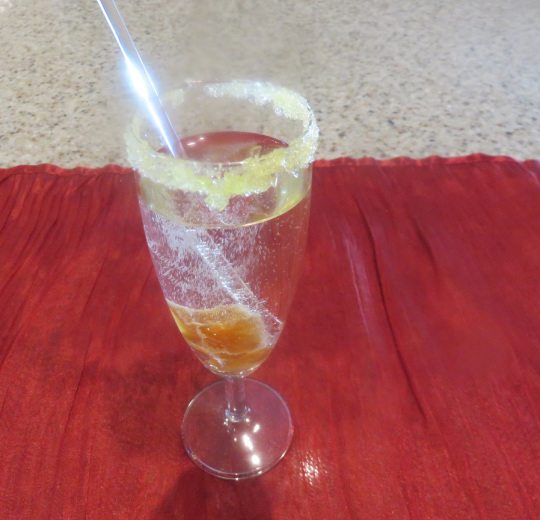 For another easy holiday cocktail, try this Prosecco Spiced Cocktail. Recipe here.
As a result of sampling the two excellent Proseccos, I decided to make two cocktails – not just one: one featuring the white Prosecco and one featuring the rose Prosecco. And, of course, each needed a great appetizer to enhance their flavors. I also wanted to make cocktails and appetizers that my readers and friends would want to make for their own parties. I invited several friends and family members for Thanksgiving Day and served the cocktails and appetizers featured in this post. They were all a big success. So, I know, you will want to make these cocktails and appetizers at your next party!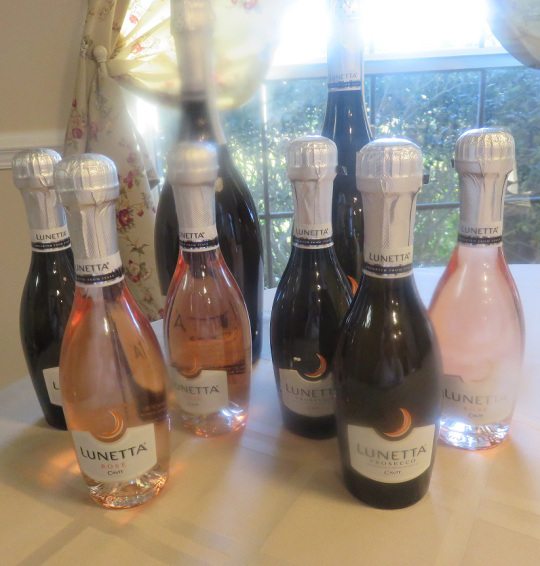 Click here for all of the beverage and food pairings.
Print
6 teaspoons

crème de cassis brandy (divided)

3 teaspoons

lemon juice (divided)

1

bottle chilled Rose Prosecco sparkling wine
Instructions
Pour 1 teaspoon of crème de cassis and 1/2 teaspoon lemon juice into each champagne glass. Stir.
Slowly fill each glass to the top with chilled Rose Prosecco.
Skewer three raspberries on each of 6 bamboo sticks and drop them into the glasses to serve.
Jovina Coughlin
I was born in New Jersey to first generation Italian parents. Both sets of my grandparents were born in Italy and emigrated to the United States in the early 1900s. They brought with them a love of the Italian culture and cooking. I have 2 brothers and 1 sister. I learned many of my cooking skills from my parents and grandparents, but I also studied Italian cooking and made many of the recipes for my children as they were growing up. I am married with three children and six grandchildren. Besides New Jersey, I have lived in Pennsylvania, Michigan and now on the Gulf Coast of Alabama. I have a Bachelor of Arts Degree and a Masters of Science Degree and I have taught high school English and special education. I have also been an administrator in the public schools at the district and county levels. Now that I am retired from the teaching profession, I have the time to write a blog and share my information about Italian American cooking and culture. Because I am a teacher by trade, I feel that I have the skills to share with readers the techniques for preparing authentic and healthy meals.