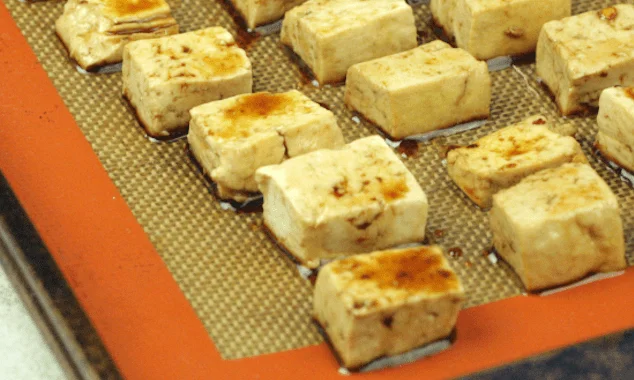 Tofu doesn't have to be difficult, boring, or bland. With a simple soy sauce and red pepper glaze,\ this baked recipe creates a nutritious meal in no time.
By Kelly Morisson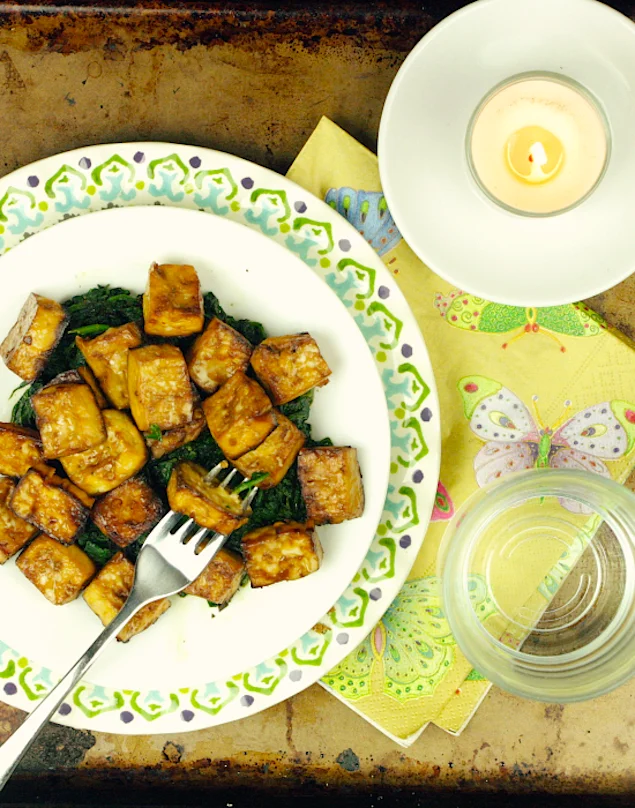 Disregard everything you have ever heard about tofu. Tofu can be one of the best or the worst things you will ever put in your mouth. And unfortunately, all too many people have experienced the latter. Tofu truly is incredible. It's this wonderfully versatile, nutritious food that is full of protein and can taste absolutely fantastic if you make it the right way.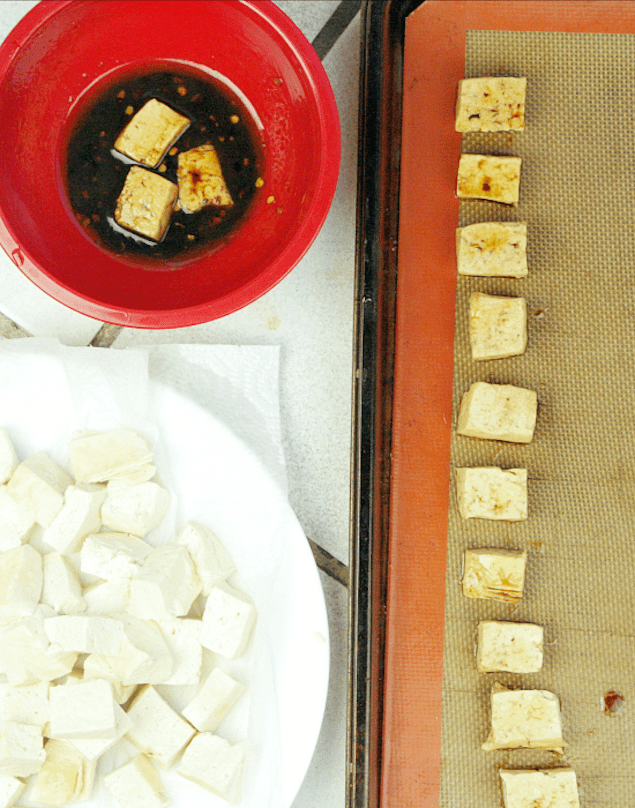 This method is quick and foolproof (we all need recipes like this in our arsenal, am I right?), and it will make conversation-worthy tofu to wow your friends and family every time you make it. Give tofu another chance. You won't be sorry.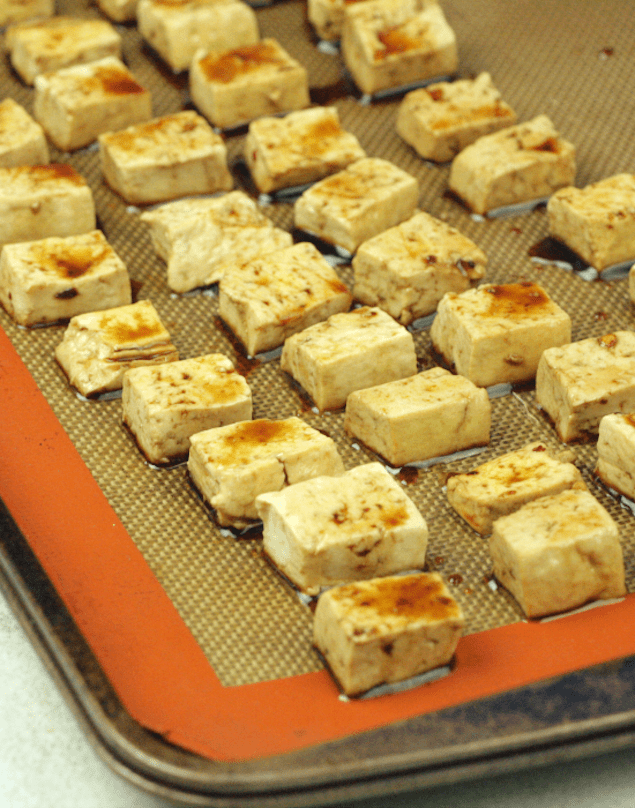 Soy Glazed Baked Tofu
Tofu doesn't have to be difficult, boring, or bland. With a simple soy sauce and red pepper glaze, this baked recipe creates a nutritious meal in no time.
Ingredients
1 (12 ounce) package extra firm tofu
For marinade (optional, as you may use your own favorite marinade or sauce):
¼ cup soy sauce or tamari
1 tablespoon butter or Earth balance
¼ teaspoon crushed red pepper
Instructions
Remove the tofu from the package and drain all the liquid. Wrap the tofu block in paper towels and press down to remove any liquid.
Cut the tofu into desired your desired size. I love to cube tofu because it goes with anything savory, but you can also cut into slices for tofu steaks. Line a large plate with paper towels and lay the cut tofu down on it. Place another paper towel on top, then another plate, then a heavy object to weigh it down (such as a stack of books). This is to draw all of the liquid out of the tofu and give it this miraculous texture you'll love forever.
If you don't have time to press the tofu, a faster alternative is to microwave it. Cut the tofu as directed and place it on a microwave-safe plate lined with microwave-safe paper towels. Microwave the tofu for three minutes, drain, microwave for two more minutes, drain, and microwave for one final minute. Using fresh paper towels, press on the tofu again to remove any remaining liquid.
If making the marinade, combine all the ingredients for the marinade in a large bowl and whisk until combined. (Otherwise just place about 5 tablespoons of the sauce you are using.) Add the cubed, pressed tofu and gently toss to coat. Chill in the fridge for at least 10 minutes or up to a day.
No worries if you don't have time to marinade. Just toss the tofu in the sauce and, ignoring the marinading time, directly put it on the baking sheet.
Preheat oven to 350°F. Line a baking sheet with foil or parchment paper. Place the marinaded tofu on the prepared baking sheet in an even layer.
Bake in the oven at 350°F for 35-45 minutes, stopping to flip the tofu halfway through. (The longer you cook it, thechewier it gets. And Ilooove it chewy.) Let the tofu cool for a few minutes, and serve it on anything savory that needs a boost (taste or nutritional). I prefer eating the tofu at room temperature, because, oddly enough, the taste and texture just seem better then. You can easily double or triple the batch to eat throughout the week or for a bigger crowd, and store any leftovers in the fridge.
Notes
Don't like planning ahead? Me neither! This recipe is great if you have time to let it marinade, but no worries if you need dinner on the table now. The directions for a quicker version are included.
Kelly Morrison
At the age of thirteen, Kelly Morrison founded Foodie Fiasco, a popular healthy recipe website that provides the ultimate guide to having it all: happiness, decadence, and loose pants. Five years later, she currently resides in West Hollywood, CA, where she spends her days developing recipes, photographing food and her cats, and writing bios in the third person.