Can two good things like beer and chocolate come together and produce something even better? Katherine Ingui thinks so.
By Katherine Ingui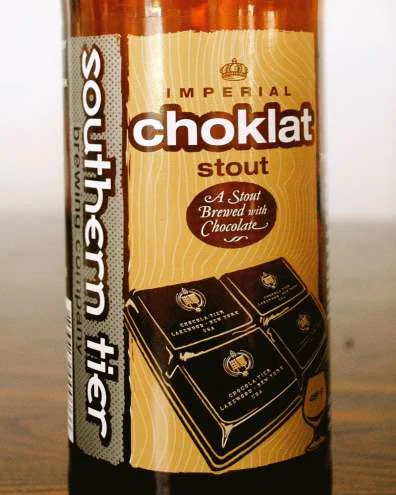 As an avid beer lover, I must say that I have gone through phases, usually based on the seasons, of what beers I typically tend to drink. Hence the summer season, my pick is the Dogfish Head Festina Peche, a refreshing, neo-BerlinerWeisse that is yeasty, a little sour, and the best choice on a hot and humid afternoon in Georgia. I'm not a big fan of IPA's at the moment, red wine doesn't quench my thirst, and mixed tequila drinks can get a little too sugary.
So why feature a rich, decadent imperial chocolate stout in the dead of summer? Who wants to drink a malty, winter seasonal that is 11.0% abv and features bittersweet Belgian chocolate when it's 99º outside? Not this girl. But would I bake with it (and maybe drink what's left over)? Yes, please. Gladly.
So that's exactly what I set out to do: bake with one of the most rich, delicious and popular chocolate stouts in the world of craft beer. Founded in 2002, the Southern Tier Brewing Company began their rich brewing tradition; it is located in Lakewood, New York and has become widely known for their attempts and successes with year-round, seasonal, and limited release beers. Distributed throughout the United States, Southern Tier is also available in Australia, Japan, Ontario, and the UK. See their website, www.southerntierbrewing.com, for more information.
The Choklat Stout is a part of the Blackwater Series Imperial Stouts, released every November, highlighting the complexities of bittersweet chocolate and frothy beer. Inspired by the Popol Vuh, the sacred book of the Maya people, Southern Tier aimed to remake the mysterious xocoatl, a chocolate beverage intended for the ancient gods and rulers. With this, the magic of Choklat began, birthing a new "food for the gods" that we, too, can indulge in.
The occasion for this baking adventure? For this indulgence in a food, or beverage, for the gods? A birthday of someone very dear in my heart who introduced me to this stout last winter, previous to our dating days. My boyfriend was turning 23 and I brainstormed with some fellow beer-lovers about birthday cake ideas-something that he would like, and we would all enjoy as well. I was thinking summer heat and light flavor, like a strawberry cake with buttercream frosting. However, they were thinking beer. I explored on my iPhone and came across the winner: Bon Appetite's chocolate stout cake recipe from 2002.
See Also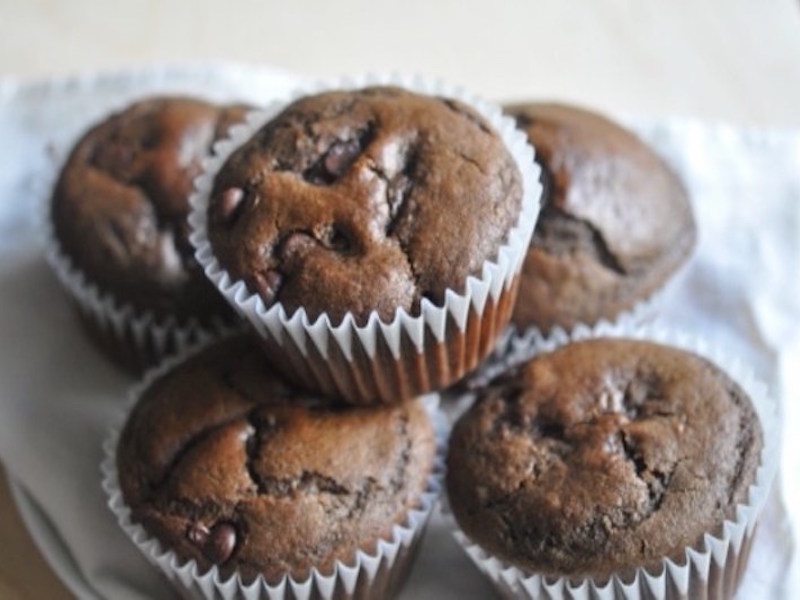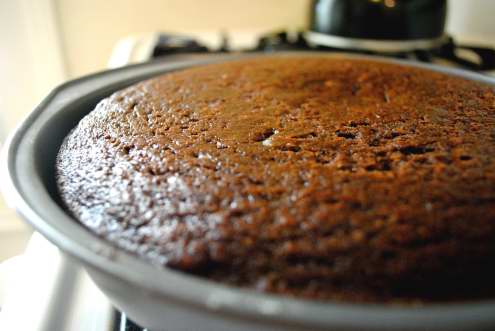 The recipe was so easy to follow, and obviously I didn't take their suggestion of using Guiness. To be honest, if I wasn't able to get my hands on the Choklat, I would have gone with Brooklyn's Black Chocolate Stout. Yes, these beers are seasonal, but you can find something chocolate-based. You should. Don't give in to a regular stout. Trust me. And another perk of this beer? It's a craft beer and if you haven't tried going the craft route, it's in your best interest. Your taste buds will thank you, as will your friends.
I followed the recipe exactly (except for the Guiness part), coming across no trouble at all. If you're concerned about the icing not thickening enough, be patient. It will thicken and it will be delicious. The cake was a success overall. It was an addition to a surprise party that a few close friends and I planned for my boyfriend, and you bet I spread the word that it would be making an appearance close to the end of the dinner. Brought out with candles and lots of loud singing, the cake was enjoyed with some of the most special and kind friends imaginable.
If you have friends that appreciate cake, chocolate, beer, and homemade baking experiments, try this recipe. It's a winner.
Southern Tier Choklat Stout Cake
The most decadent chocolate cake I've ever made, eaten, or imagined could ever exist. The original recipe called for a stout (Guiness) but I can't imagine using anything other than Southern Tier Choklat.
Author:
Katherine Ingui, adapted from Bon Appetite, September 2002
Ingredients
Cake
2 cups stout (473 g) (Use ST Chokolat, but if you can't find it, try Guiness)
2 cups (459 g), 4 sticks unsalted butter
1½ cups (167 g) unsweetened cocoa powder
4 cups (398 g) all purpose flour
4 cups (767 g) sugar
1 tablespoon baking soda
1½ teaspoons salt
4 large eggs
1⅓ cups (157 g) sour cream
Icing
2 cups (487 g) whipping cream
1 pound (454 g) semi-sweet chocolate, chopped
Instructions
Cake
Preheat oven to 350°F. Prepare three 8-inch round cake pans with butter (or cooking spray).
Bring the stout and butter to a simmer in a large saucepan over medium heat. Add cocoa powder and whisk until the mixture is smooth. Remove from heat; allow to cool slightly.
Whisk flour, sugar, baking soda, and salt in a large bowl, blending well.
Beat the eggs and sour cream in another large bowl, blending well (you may use an electric mixer). Add the stout-chocolate mixture to the egg mixture, beating to combine.
Add flour mixture at a slow speed, allowing a thorough mix; use a rubber spatula to fold the batter, ensuring that it is completely combined.
Divide batter equally among cake pans; bake for 35 minutes, or until toothpick comes out clean. Transfer pans to rack, cool for 10-15 minutes. Turn cakes out onto rack and cool completely.
Icing
Bring cream to simmer in heavy medium saucepan. Remove from heat and add chopped chocolate until smooth and melted. Refrigerate until icing is spreadable, stirring every 15 minutes for about 2 hours.
Assembly
Place 1 cake layer on plate. Spread ⅔ cup icing over. Top with second layer. Spread ⅔ cup icing over. Top with third layer. Spread remaining icing over top and sides of cake.
Katherine Ingui
Katherine Ingui is a photographer, an art educator, and a lover of healthy and adventurous food, in her home or on the road. A devout supporter of creativity in the everyday, she appreciates the glorification of what we all essentially crave: food.