This pear custard pie is ridiculously easy and ever-so-yummy.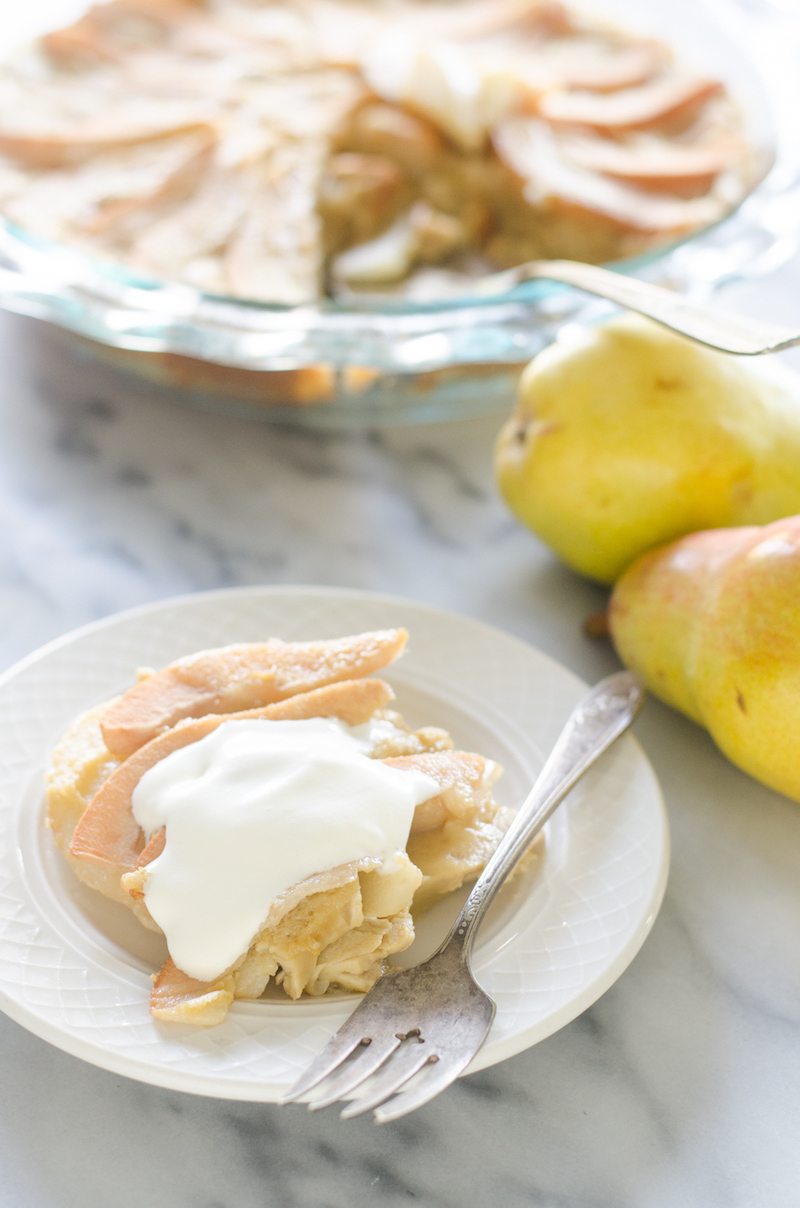 Pears are one of my favorite fall fruits. There's just something about them that's so comforting and nostalgic to me. Maybe it's because my mom would make a small batch of pear jam each year that we would savor. In any case, I'm still a huge pear fan.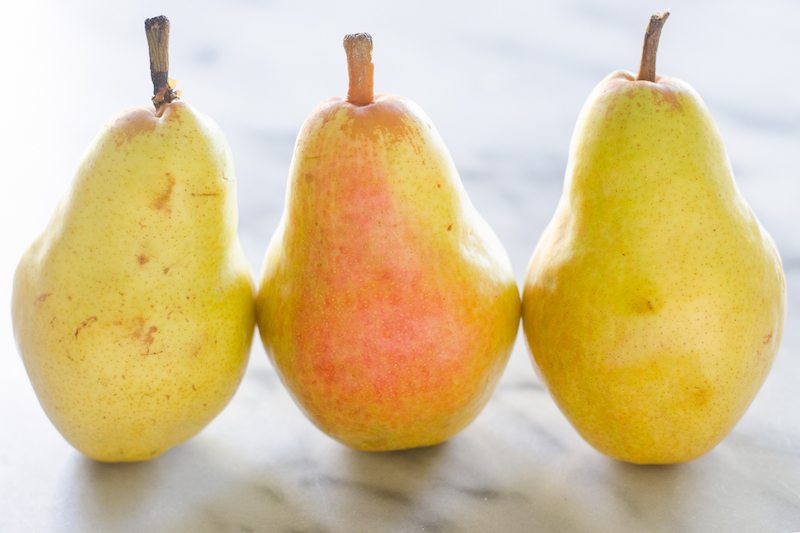 I enjoy pears raw, but something sort of magical happens when you cook pears. Their flavor is enhanced and they get almost custardy.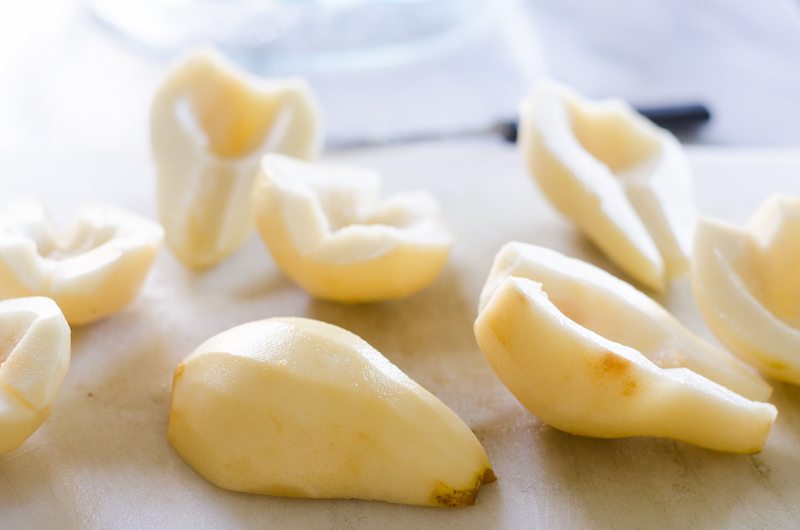 Putting them into a pear custard pie is pretty much the perfect way to cook them. The custardy filling melds so well with the softly baked pears.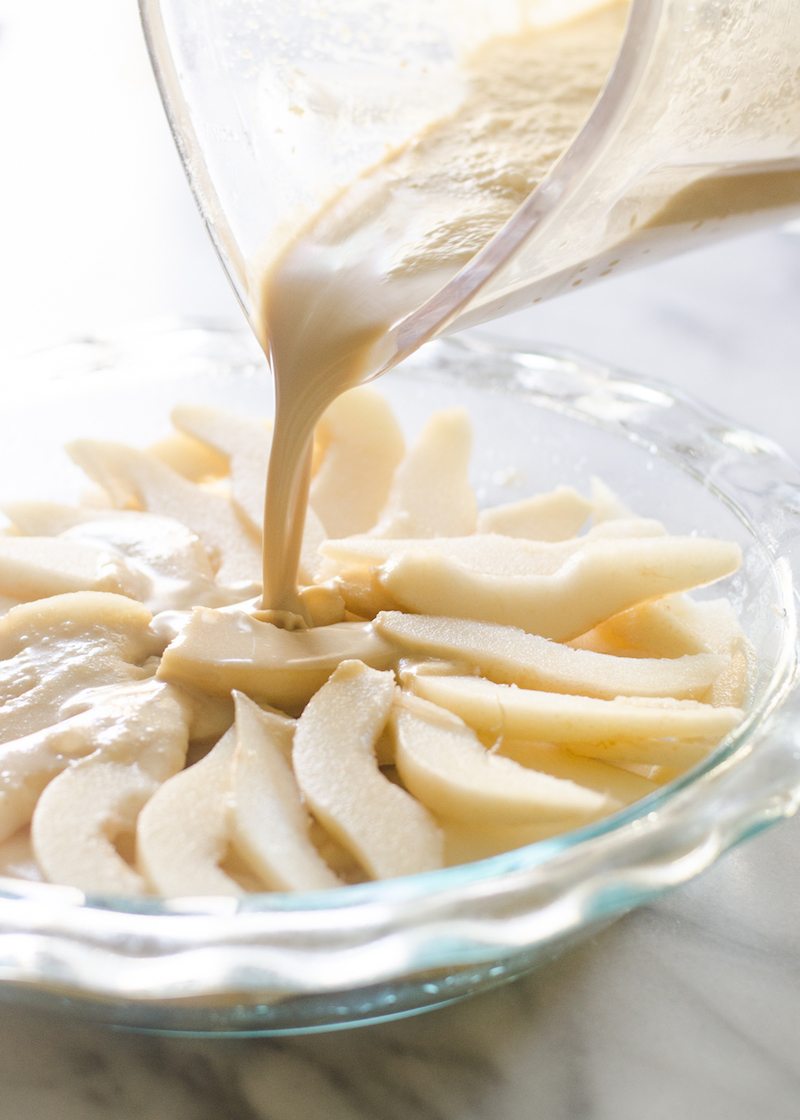 Guys, this einkorn pear custard pie is ridiculously easy. All you need to do is peel and slice up some pears, blend the filling ingredients, pour over the pears, and bake. Boom. Yummy dessert.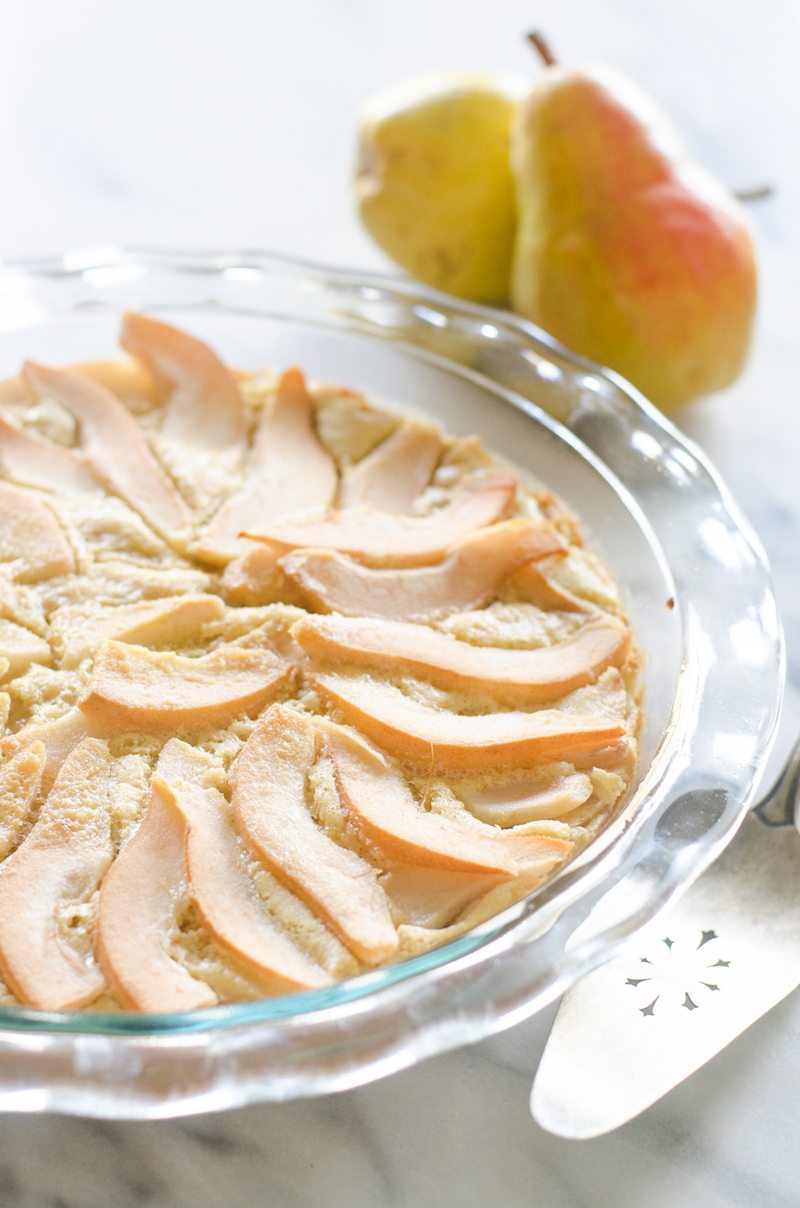 Yes, the term "pie" is a bit of a stretch – there is no crust. But it IS baked in a pie pan. And your family and friends won't complain at the title when they taste this dessert.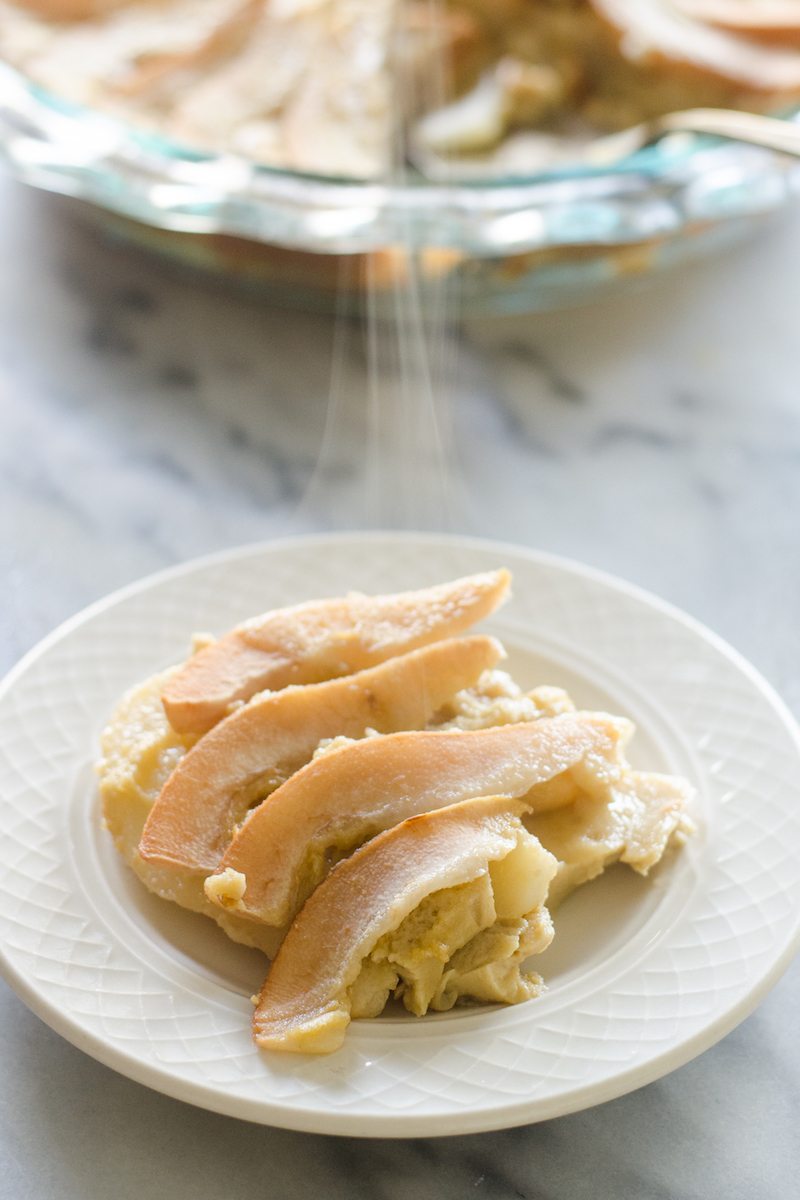 It is scrumptious. It's still tasty when cooled, but it really is best-served steaming.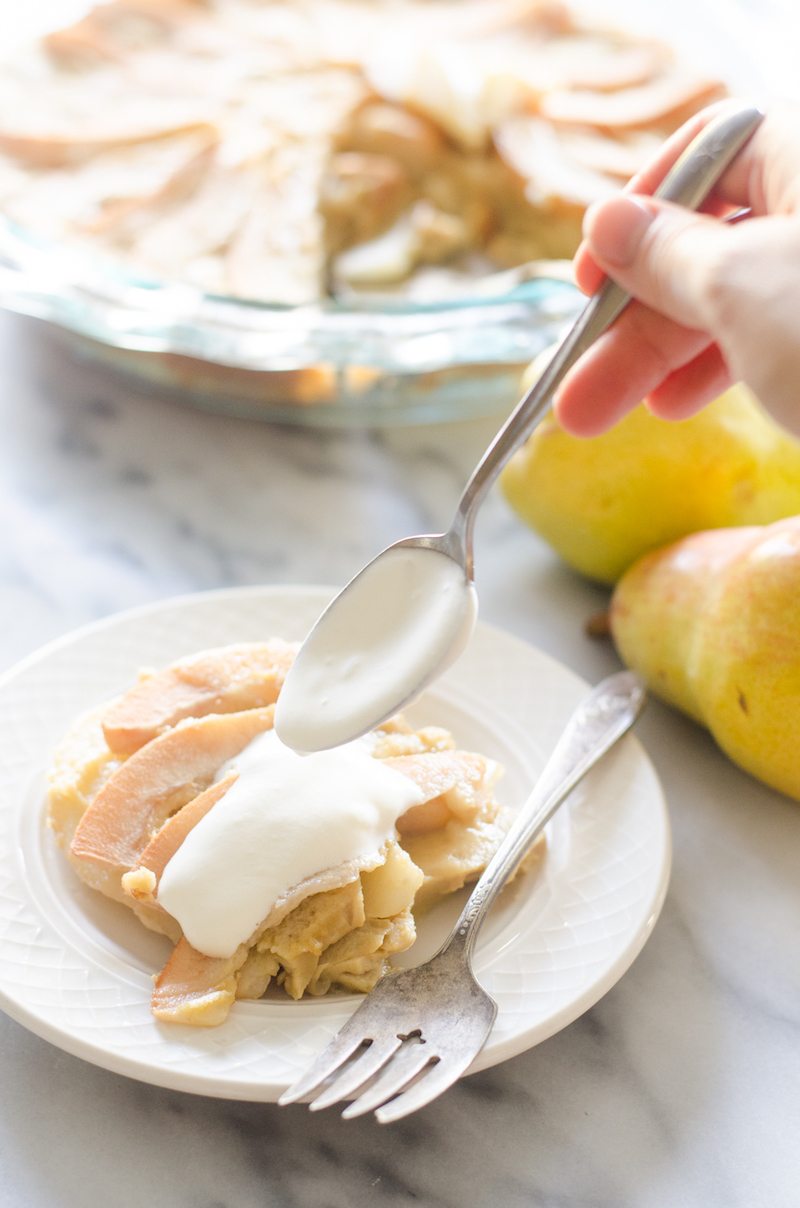 You simply must add a dollop of whipped cream on top of this pear custard pie. MUST.

Soft Pear Custard Pie
Ingredients
- 4 ripe but still firm organic pears, peel, cored, and thinly sliced
- ⅓ cup all-purpose einkorn flour
- ¼ cup grass-fed/organic butter, melted
- 3 large local/organic/pastured eggs
- ¾ cup local/organic/grass-fed whole milk
- ¼ cup rapadura, sucanat, or organic cane sugar
- ¼ teaspoon salt
- 2 teaspoons vanilla
- ¼ teaspoon salt
- whipped cream, for serving, optional
Instructions
Preheat oven to 350 degrees F (175 C).
Grease a deep dish pie pan. Arrange the pear slices in the bottom of the pan.
Blend remaining ingredients (except for the whipped cream) until smooth. Pour over the pears in the pan.
Bake in preheated oven until the pie is a lovely golden color and set, about 40-45 minutes.
Serve warm with a dollop of whipped cream. Heavenly!