Smoked Paprika Baked Beans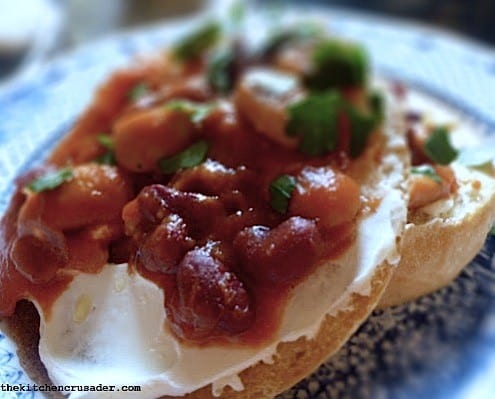 Smoked paprika is a great rub for barbecues or Mexican food. Here, it lends flavor to a lovely breakfast spread.
By Heather Sharpe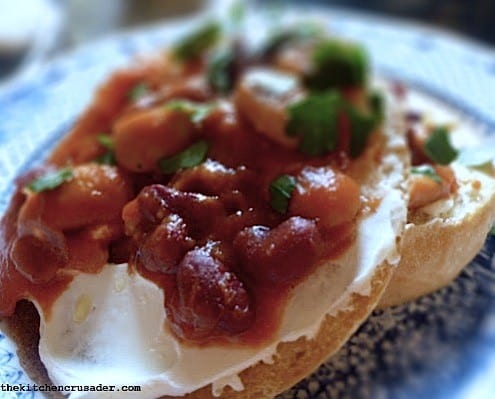 Have you tried smoked paprika? I don't mean the normal ground paprika, or even smoking normal ground paprika… which seems a pretty strange thing to do.  Nope, I'm talking about a spice called smoked paprika. It's just amazing. Did that sound like an infomercial? I promise I don't work for any smoked paprika companies. I'm actually just in love with the flavour of it.
It's so smokey/sweet/delicious. It's great in marinades/rubs and in Mexican food. Here's a quick, simple breakfast or lunch meal which uses smoked paprika, so maybe this is the perfect way to try it out? This is a great, simple recipe which is totally appropriate for a nice cooked breakfast and is vegetarian friendly (not that anyone would ever notice).
Smoked Paprika Baked Beans
Ingredients
½ an onion, thinly sliced
½ tbsp olive oil
2 tins of beans of your choice, drained (I like the mix of butter beans and red kidney beans)
1½ tsp smoked paprika
½ tsp ground cumin
zest and juice of ½ a lemon
1 bay leaf
1 tin chopped tin tomatoes
chopped parsley to serve (optional)
Instructions
Soften the onion with the paprika and cumin in the olive oil over a medium heat, in a large frying pan.
Add the tinned tomatoes and their juice, as well as the bay leaf, lemon juice and zest, bring to the boil, then lower to a simmer.
Add the beans and simmer for 5 minutes until reduced and slightly thickened.
You can serve this on toast, with eggs, or on a bagel with some cream cheese.
Sprinkle on the top with some parsley.
Serve immediately.
Heather Sharpe
A frequenter of farmer's markets and fan of things free-range and organic, Heather concerns herself with trying to live/eat/cook more ethically and sustainably. Her playful approach to flavour combinations promotes the idea that cooking healthy, more ethical food is an attainable goal, even with our hectic lifestyles. Heather's recipes have been published in Metior Magazine and Dash Magazine, Heather also not-so-secretly blogs as the culinary super-hero, The Kitchen Crusader.