Calamari Ripieni, or Stuffed Calamari, are simple to make, versatile and delicious. Appetizer or entree, these inexpensive morsels will fill any role.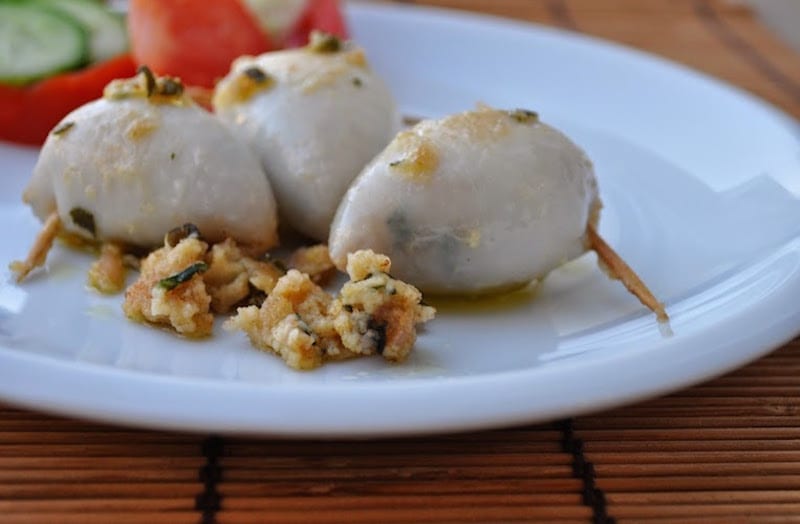 Today I want to show you my favorite calamari dish, simply stuffed calamari, or calamari ripieni as we say in Italy.
The only recipe that I have posted so far with squid is a risotto. As I mentioned before, I love calamari because they are relatively inexpensive, quite versatile and very tasty. And the tubes make perfect pouches to fill. You will find this stuffing extremely delicious, made by using the tentacles of the squid, bread crumbs and, of course, Italian parsley.
The stuffed calamari can be served as an appetizer for a fancy dinner party, or a main dish for a seafood based dinner. Bigger calamari are more adequate as an entree', and are faster to work with. The smaller ones are the perfect size for a savory appetizer, but require a little more effort.
See Also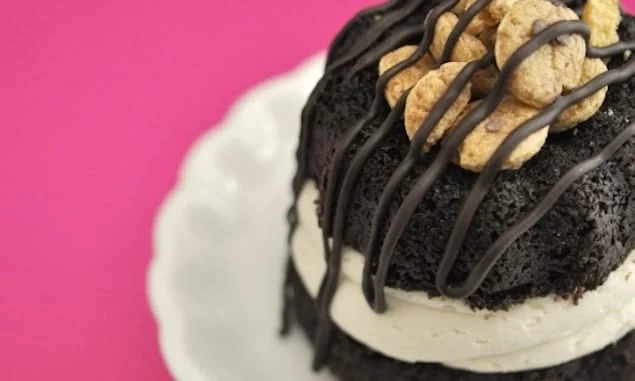 If you like seafood and calamari in particular, I am very confident you will love these, and they will become your favorite too!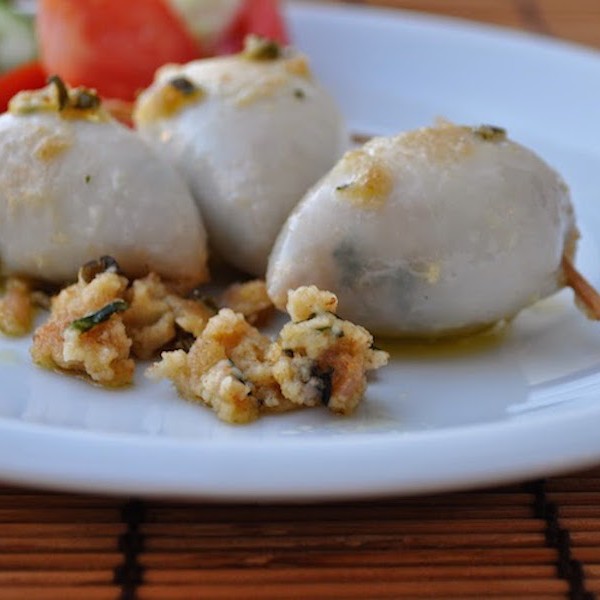 Manuela Mazzocco
Ingredients
lb

cleaned calamari

tentacles and tubes

2

slices

of

white bread,

2

garlic cloves

2

tablespoons

of milk

4

tablespoons

olive oil

2

tablespoons

of fresh Italian parsley

chopped

1

tablespoon

of white wine

1/2

cup

of bread crumbs

plain

1

egg
Instructions
Remove the crust from the slices of bread and cut in small cubes. Add the milk, and let the bread absorb it.

In a medium sauce pan, heat the olive oil with the minced garlic. Please note, I only minced half of the clove, so the taste will be a little less garlicky, and I will be able to remove one half at the end. If you like a strong garlic taste, you can mince it all.

As I mentioned before, when I chop garlic, I like to remove the yellowish middle part (the sprout). I have read that this is the part that has a strong taste and make the garlic harder to digest.

Cut the calamari tentacles in small pieces and add to the pan. Cook for a couple of minutes. Add the white wine and the parsley. Season with salt.

Let the calamari simmer for a couple of minutes. Squeeze out from the bread most of the milk and add to the calamari tentacles together with the bread crumbs. Mix well.

Remove the pan from the stove. The mixture should have a dense consistency as shown in my picture. If too soft, you can cook some more or add more bread crumbs.

Add the egg and mix well. Now we are ready to fill in the tubes.

To fill the calamari tubes, I used a cake decorating container without the tip (shown in photo). Or you can use one of those decorating bags (with a hole big enough) or simply a teaspoon, which is fine, might just take a little longer.

Don't fill the tube completely (about 3/4 of the way) and close with a toothpick. If the tube is filled to much, it might break and explode!! I always have a couple that will lose some of their stuffing. Don't worry if it happens, you will be able to eat it all, and it's all very yummy!

In a large skillet, heat over medium flame two tablespoons of olive oil and 1 garlic clove cut in half or crushed. Add the stuffed calamari and cook for a couple of minutes. Turn them over and cook the other side for another two minutes. Add white wine, lower flame. Now, it's when some of the calamari will pop or lose some of the stuffing. As I said, that's OK. Sprinkle with salt and more parsley. Simmer for about 10-15 minutes.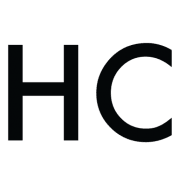 Manuela Mazzocco
Born and raised in Venice, Italy, Manuela now lives with her husband and two children in Los Angeles, California. In her blog, Cooking with Manuela, she strives to share her passion for Italian food. As a mom of two young boys, most of her dinner preparations are done while checking homework, quizzing for science tests, and looking for Lego pieces. Her step-by-step recipes help readers create delicious food while on a busy schedule. There is nothing as special as ending your day with your family or friends sharing a good conversation and a tasty homemade meal.