A simple to make, hearty meal that can be spruced up with new herbs or mushrooms when you are the mood.
Meatballs. Sure, they might not seem like the sexiest dish. They weren't when I was growing up. But as an adult, I'm finding a new love for them. They're easy to make and you can keep them on the cheap or get fancy and slip creminis into a batch.
For the version you see here, I've kept it simple. I've updated what I grew up on by mixing in cooked leeks, Parmesan cheese next to the traditional bread crumbs, Worcestershire sauce and the binding eggs. Along with that, to keep them tender, I baked them in a tomato sauce that I finished with a heavy sprinkling of parsley and more Parmesan cheese.
See Also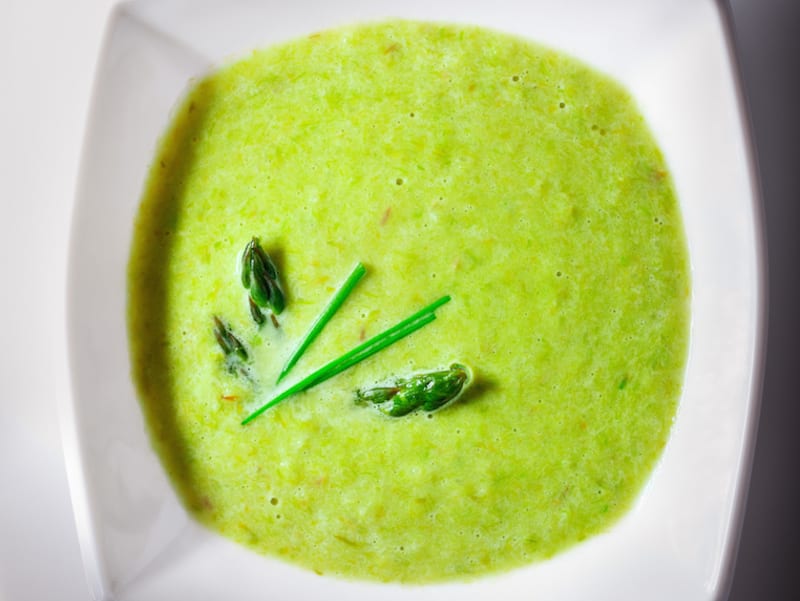 I served this with some polenta but feel free to swap that out with some pasta instead. Whichever one you go with, this is one of those easy comforting weeknight meals.
Print
Simple Italian: Tomato and Meatball Bake with Polenta
A simple to make, hearty meal that can be spruced up with new herbs or mushrooms when you are the mood.
Meatballs
1 tablespoon

olive oil

¾ cup

2 oz. leeks

¾ cup

grated parmesan cheese (divided use)

1 cup

plain bread crumbs

1 teaspoon

kosher salt

½ cup

milk

1 tablespoon

Worcestershire sauce

2

eggs

2

lbs. lean ground beef
Tomato Sauce
28 oz

. crushed tomatoes

2

14.5 oz. diced tomato (drained)

1 tablespoon

tomato paste

1 teaspoon

kosher salt

3 tablespoons

flat-leaf parsley
Polenta
4 cups

milk

4 cups

chicken stock

2 cups

polenta
Instructions
Preparation: Heat oven to 450 degrees F.
To make meatballs:
Heat olive oil in a frying pan. Add in leeks and cook until translucent, about 2 minutes. Set aside to cool slightly. In a bowl combine ½ cup parmesan cheese, plain bread crumbs, salt, milk, Worcestershire sauce and eggs; mix to blend. Add in ground beef, using a sturdy spatula or a wooden spoon mix to combine. Scoop out mixture with a one-ounce cookie scoop or ice cream scoop and form 1½ inch meat balls. Place meatballs in an oven proof skillet or saute pan. Set aside.
To make tomato sauce:
In a bowl mix together crushed tomatoes, diced tomatoes and tomato paste. Add mixture to pan with meatballs.
Transfer pan to oven and bake for 20 minutes or until meatballs are cooked through. Remove from oven and sprinkle with parsley and remaining ¼ cup grated parmesan.
To make polenta:
Add milk and stock into a medium sauce pan and bring to a boil. Gradually whisk in polenta. Reduce heat to low and cook, stirring frequently until mixture thickens, about 20-25 minutes. Turn off heat and add in parmesan cheese.
Matt Robinson
Real Food by Dad is my little corner of the web where I create and share real, easy-to-make, everyday meals, snacks and desserts. I am a husband, dad, coach, fitness & sports fanatic and totally amateur (and still learning) cook, fighting for kitchen space and ingredients with my food blogger wife. The blog's purpose is to share recipes created by me or ones that I have simply found in a book, on the internet, or ones that have been shared with me by friends & family. Nothing too complicated or extravagant, really just good food that I can put together for my wife and 3 sons. If I don't think my family will eat it and love it, I won't make it.