Using brown sugar, this mousse has a fun caramel flavor with an extra egg white for a light, airy texture. You can't go wrong with a great chocolate mousse.
By Katherine Sacks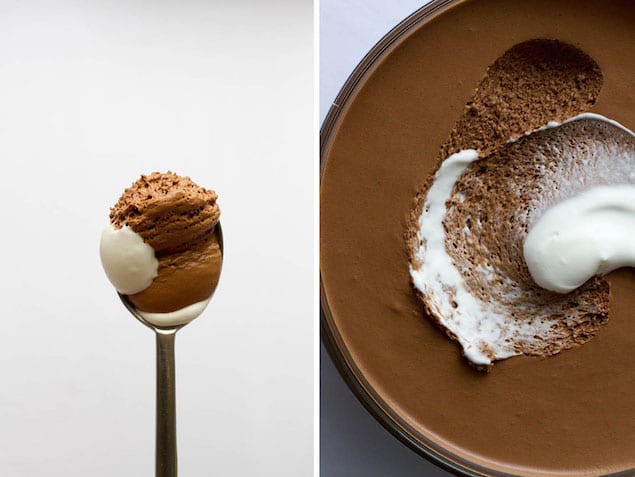 Chocolate mousse has been a go-to dessert for years, but when I saw this version on Bon Appétit last week, I realized I hadn't had it, or made it, in some time.
If I still had my pastry chef hat on today, I would make a rosemary-orange caramel to go underneath the mousse and maybe fry up some rosemary as a garnish. But since this mousse is just for me (and to share with friends, I promise!), I've kept it simple. I swapped in brown sugar for a slight caramelly flavor, and made it lighter and fluffier by doubling the egg whites; if you want a denser mousse only use two. I'll probably top it with some of that Choco-Coco granola for texture and call it a day.
See Also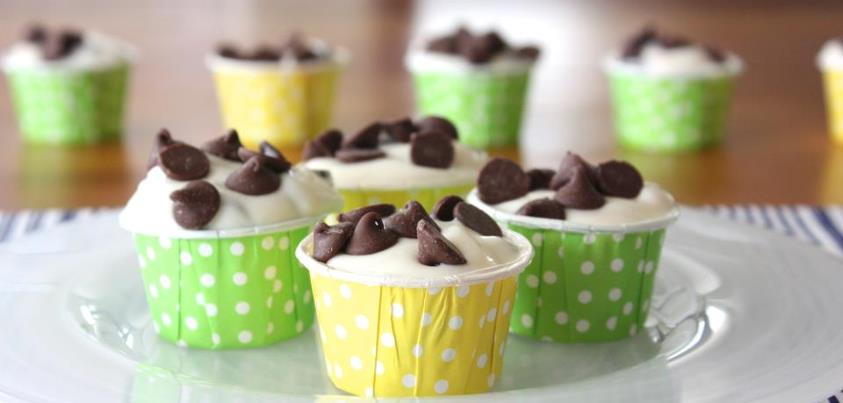 No matter how you serve—with whipped cream, inside a tart shell, along with cake—it's a simple way to share something sweet with your loved ones.

Simple Chocolate Mousse with Espresso
Using brown sugar, this mousse has a fun caramel flavor with an extra egg white for a light, airy texture. You can't go wrong with a great chocolate mousse. adapted from Bon Appétit
Recipe Type:
Dessert, Chocolate
Ingredients
¾ cup chilled heavy cream
4 large egg yolks
1 tablespoon espresso powder
3 tablespoons brown sugar, divided
⅛ teaspoon kosher salt
6 ounces semisweet chocolate, chopped
4 large egg whites
Instructions
In a medium-sized bowl, whip the cream until medium-stiff peaks form. Cover and chill.
Fill a small saucepan halfway with water and bring to a simmer. In a medium-sized metal bowl, combine the egg yolks, espresso powder, 2 tablespoons of sugar, and the salt. Whisk together and set over saucepan. Continue to whisk until the sugar and espresso powder has completely dissolved and the mixture has doubled in volume, 2 to 3 minutes. Remove bowl from the saucepan and add in the chocolate. Stir to combine until chocolate is melted and incorporated. Set aside.
In another medium bowl, whisk or use an electric mixer to beat the egg whites until frothy. While mixing, slowly add in the remaining sugar, and beat until firm peaks form. Add a small amount of the whipped egg whites to the chocolate and mix thoroughly. Add half the remaining whites, fold gently until incorporated, and repeat with the remaining whites. Gently fold in the whipped cream.
For individual portions, divide the mousse into 6 small bowls, cups, or ramekins. Cover and chill until firm, at least two hours. Mousse can be made ahead 1 to 2 days ahead of time, kept covered.
Katherine Sacks
Katherine Sacks is a Berlin-based freelance writer and recipe developer specializing in travel, food, lifestyle, and health topics. A graduate of Drexel University's culinary arts department and Northwestern University's Medill School of Journalism, Katherine combines seven years of restaurant experience with her reporting and editing background. Her work has appeared in Chicago magazine, the Chicago-Sun Times, and FoodandWine.com, among other publications. She also contributes to culinary trade publication StarChefs.com, Forbes Travel Guide, and Snooth Eats, and blogs at LaVitaCucinare.com.