Sikil P'ak – Pumpkin Seed Salsa with Tomatoes and Orange Juice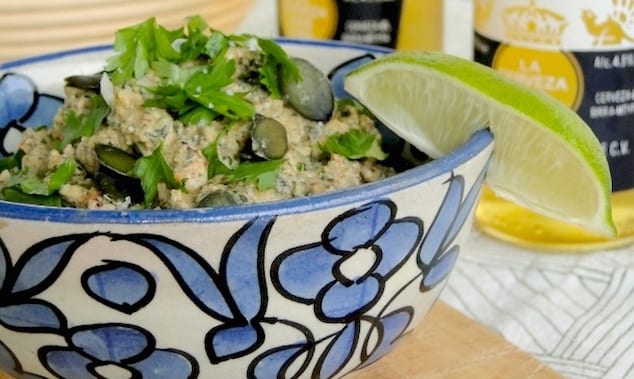 Made with pumpkin seeds, tomatoes, and orange juice and originating in the Yucatan Peninsula, Sikil P'ak is unlike any other salsa. Give it a try. This creamy salsa will raise your expectations of chips and dip.
By Sasha Gora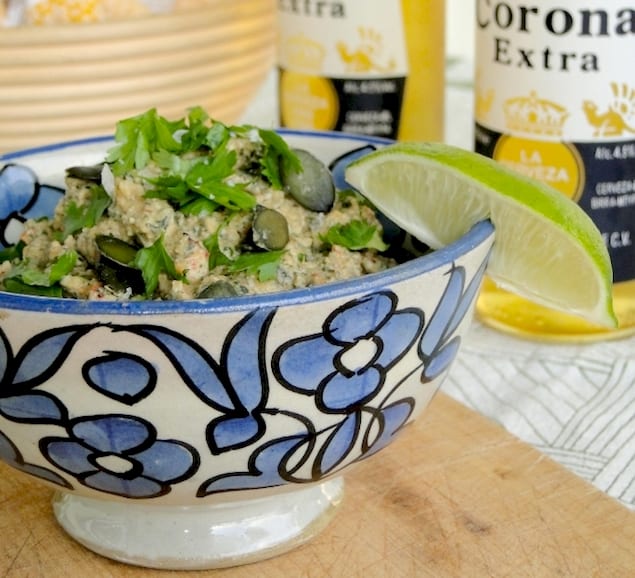 Made with pumpkin seeds, tomatoes, and orange juice and originating in the Yucatan Peninsula, Sikil P'ak is unlike any other salsa that I've ever met. The orange juice isn't traditional, but adds an extra brightness to the salsa. It contrasts nicely with the heat of the chili and the creaminess of the ground pumpkin seeds.
This salsa isn't going to replace the pico de gallo that you smother on burritos and tacos, but you might want to make Sikil P'ak instead of it the next time that you eat tortilla chips. Pumpkin Seed salsa has certainly raised all of my expectations when someone mentions chips & dip.
See Also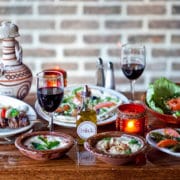 If your geography makes jalapeno or habanero chiles easy to come by, use whichever one you prefer. Since I live in Germany, I'll stick with whatever chiles I can find (which is only rarely jalapeno or habanero).

Sikil P'ak - Pumpkin Seed Salsa with Tomatoes and Orange Juice
This creamy pumpkin seed salsa will raise your expectations whenever someone mentions chips & dip.
Ingredients
1 cup pumpkin seeds
2 medium-sized tomatoes, nice and plump
½ to 1 chili, stemmed and cut in half
¼ cup cilantro, loosely packed, plus more for garnish
a good pinch of sea salt, plus more to taste
juice of half a lime
juice of half a large orange, plus more to taste
Instructions
Preheat the oven to broil.
Cut the tomatoes in half and put in a baking dish, cut side up. Remove the stem of the chili, cut in half and add it as well (remove seeds as you wish). Broil for about 15-20 minutes, or until they are slightly charred and soft. The chili will cook faster, so keep an eye on it and take it out earlier if necessary (between 10 and 15 minutes). Remove from the oven and set aside to cool.
While the tomatoes broil, toast the pumpkin seeds in a dry skillet over medium-high heat until they are warmed through and fragrant. Let cool slightly and then put a couple aside to use as a garnish. Process the rest in a food processor until they are coarsely ground (or finer if you wish). Add the rest of the ingredients and blend until smooth. Taste and add more salt, lime juice or orange juice to taste.
Transfer to a bowl, garnish with reserved pumpkin seeds and cilantro and serve at room temperature with tortilla chips. Leftovers can be stored in an airtight container in the fridge.
Sasha Gora
By day Sasha works in art and by night she beats up her pans by baking too much, or over-packs her suitcase with edible souvenirs. She takes breakfast very seriously and rarely turns down the opportunity to add maple syrup to a recipe. She is from Canada, but has lived in France, Denmark and Sweden. She is currently based in Munich. Sasha writes the food and inspiration blog Paper Doll Parade.