Ideal for a warm-weather gathering, this authentic cheesecake is not too dense with its rich addition of ricotta. Serve with fresh berries of the season or make a berry sauce to accompany.
By Danielle Marullo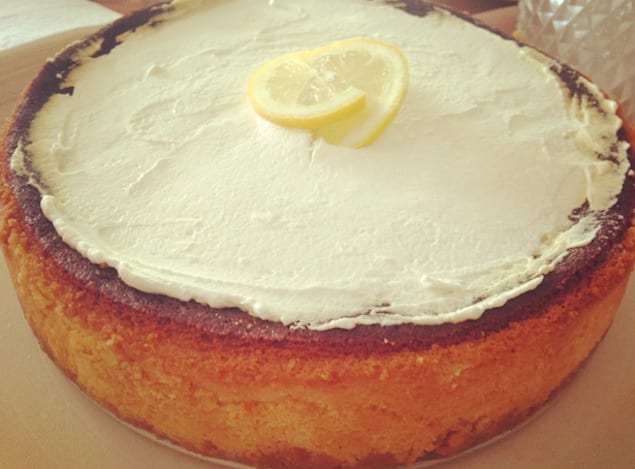 I was born and raised a New Yorker so naturally I love me some cheesecake! Cheesecake is rich, creamy, dense, tangy, mildly sweet and just so comforting to consume. As much as I love NY style Cheesecake, it can be a super heavy dessert to eat after a big meal. After growing up in a Sicilian household and traveling all over Sicily last summer, I discovered the beauty of using ricotta cheese in desserts. Sicilians use ricotta based fillings and custards in tons of desserts like layer cakes, cream puffs, casadelle (fried "calzone" shaped pieces of dough stuffed with a delicious sweet ricotta filling and chocolate) and many more! This Easter I came up with my own Sicilian style cheesecake recipe that was such a hit, even my Dad's cousin Sal who was visiting from the motherland gave it a "molto bene!" This cheesecake is light and buttery and has a wonderful citrus flavor that is perfect for any spring/summer get together. This recipe is pretty simple to execute and is always a hit with my guests!
Print

Sicilian Ricotta Cheesecake
---
Description
Ideal for a warm-weather gathering, this authentic cheesecake is not too dense with its rich addition of ricotta. Serve with fresh berries of the season or make a berry sauce to accompany. Top with sweetened whipped cream if desired.
---
1

–

2

Tablespoons Unsalted Butter Melted

1/2 Cup

finely crushed Almond Biscotti Cookies (You can also use graham crackers, chocolate biscotti, Amaretti cookies or whatever you like!)

2

Pounds Whole Milk Ricotta Cheese

1

Pound Mascarpone Cheese

1 ½ Cups

Granulated White Sugar

6

Large Eggs

2

Egg Yolks

2 Tablespoons

Fresh Orange Zest

1/4 cup

Heavy Cream

2 Teaspoons

Pure Vanilla Extract

1.5 Tablespoons

Fresh Orange Juice (squeeze the orange you zested)
Powdered sugar, for dusting
---
Instructions
Preheat the oven to 325 F.
If there is a lot of excess water in your ricotta (which may happen if you use fresh/homemade), drain the ricotta in a colander or in some cheesecloth set over a bowl for about 30 minutes to an hour.
In a small bowl stir together the biscotti crumbs and melted butter. Cover the bottom of a 9-inch springform pan with aluminum foil. Make sure it is covered well so the water bath doesn't get into the pan and make the crust soggy. Make sure the foil is not bulky so the pan can lay flat.
Pour the buttery cookie crumbs into the springform pan and press them into the bottom of the pan and up the sides of the pan a little. Make sure there is a thin, flat, even layer throughout.
Place the pan in the oven for 8-10 minutes or until slightly dry and starting to brown.
Remove from the oven and set aside.
Using an electric mixer, beat the ricotta, mascarpone and sugar together until smooth. With the mixer Add the eggs one at a time, orange zest, cream, vanilla and orange juice and mix until completely smooth and combined.
Pour batter into the prepared springform pan and set the pan inside a larger pan (roasting pan, jelly roll pan, glass Pyrex dish etc.) Fill the outer pan with boiling water until it reaches about halfway up the sides of the cheesecake pan.
Bake for 1½ to 2 hours or until the cheesecake is mostly set in the center. Turn off the oven and let the cake rest inside for 30 minutes.
Remove cake from the oven and let cool to room temperature on a wire rack. Run a sharp knife around the perimeter of the cake to loosen it and unmold.
Chill the cheesecake in the fridge for several hours or overnight.
Top with whipped cream if desired.
Top with fresh raspberries or just some powdered sugar and some orange or lemon slices as I did.
Category:

Baking

Cuisine:

Italian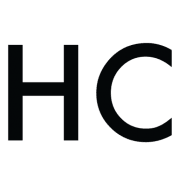 Danielle Marullo
Danielle Marullo is a graduate of Penn State University's School of Hospitality Management and is currently a Food and Beverage Manager in New York's famous Waldorf Astoria Hotel. In the past, Danielle has assisted Chef Bobby Flay at the Food Network Food and Wine Festival in New York and, most recently, appeared on Anderson Cooper Live! where she was the winner the "Chopped Challenge" moderated by Food Network's Ted Allen, based on the popular "Chopped!" television show. 'Got Room for More' is not only a statement, it's a driving force. It spans beyond hunger and appetite, it feeds our yearning for more knowledge about food. Using the hashtag #GotRoomForMore will build and foster a community of other foodies just like us.