Looking for restaurant options for your off season trip to Cape May? Here are some of the best options in town.
By Jennifer Post
The off season is a very interesting time down the shore, especially in Cape May.  The traffic is quiet, the shops are less crowded, and the options for dining decrease significantly.  However, there are great places that remain open for those who like the serenity of the beach in the off season.  Here are a few of my favorites!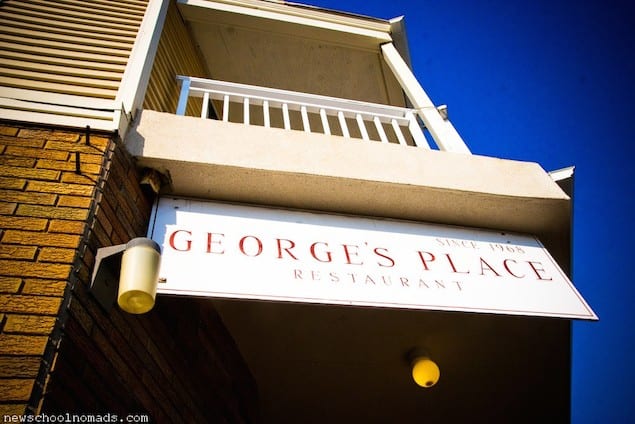 www.newschoolnomads.com
George's serves breakfast, lunch and dinner year round.  The food is primarily Greek, but has a few classic American dishes such as grilled cheese and crab cakes.  My favorite dishes are the hummus sampler appetizer (which is served at dinner only) and the falafel pita (lunch).  But no matter what you order, you will leave satisfied and making plans to go back.  The ocean front location doesn't hurt either!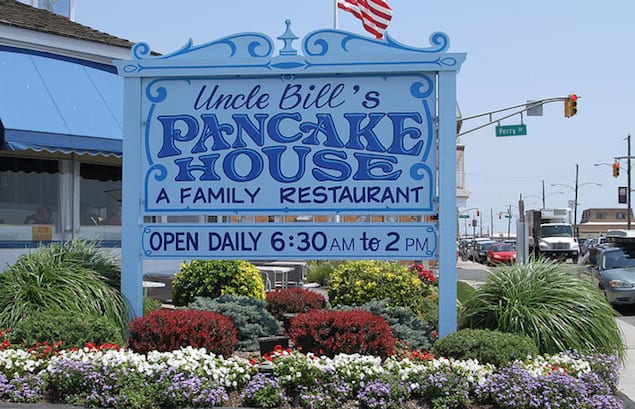 www.flickr.com
Uncle Bill's has various locations, not only in Cape May, but also in Stone Harbor, Avalon and Ocean City.  Personally, I am not a fan of pancakes, but every time I go to Uncle Bill's, I have to have their chocolate chip pancakes, that's how good they are.  They also have the best pork roll, egg, and cheese sandwich.  The menu is extensive, the prices are extremely reasonable, and the ocean front view at the Cape May location can't be beat!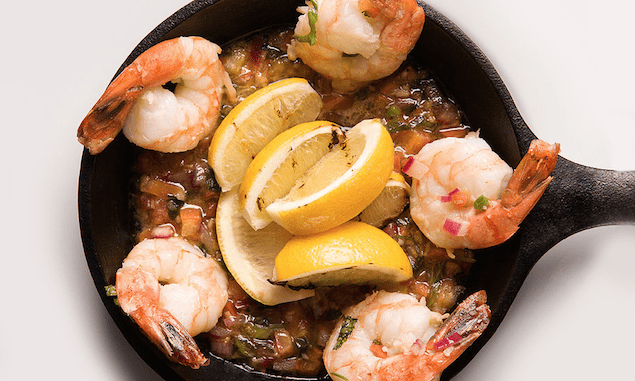 http://www.oceanviewrestaurant.com
The Oceanview has undergone a identity change over the last couple of years, but what has remained the same is the food.  They are open for breakfast, lunch and dinner, and serve upscale, beachy, diner food.  I may have just invented that category of food, but it is truly the best way to describe it.  The crab imperial casserole is not your average casserole, as it is crabmeat with minimal filler piled into a casserole dish and then baked.  Who could resist that?  Their menu ranges from seafood, to Italian, to strip steak served with crispy onion rings.  Definitely plenty to choose from!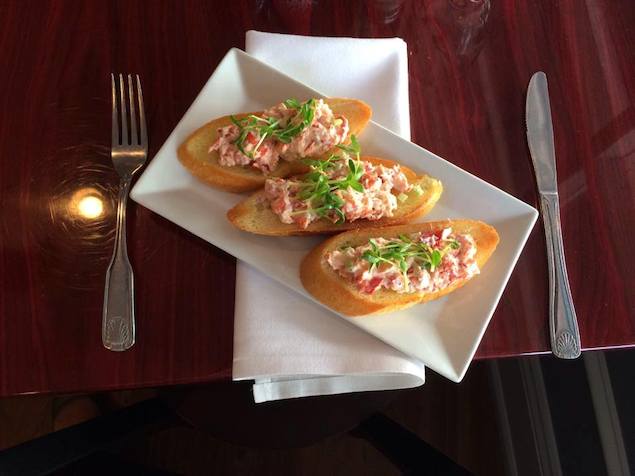 http://www.tishasfinedining.com
Tisha's is one of the first restaurants I fell in love with.  They are open year round for lunch and dinner.  By looking at the outside of it, you would never guess that their menu includes filet Au Poivre, and stuffed pumpkin gnocchi.  Their menu changes with the season to make sure that their patrons get the freshest ingredients.  While Tisha's is BYOB, you can purchase bottles of Cape May wine in the restaurant to enjoy with your meal.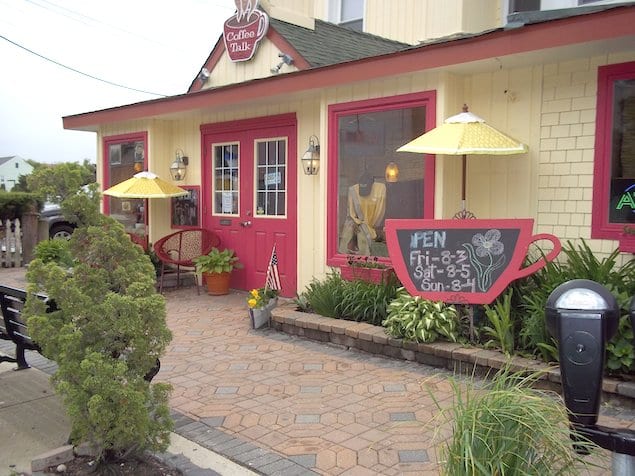 Photo Courtesy of Coffee Talk Facebook
If you are looking for the absolute coziest place to have the most delicious cup of coffee, Coffee Talk is your spot.  Located in Stone Harbor, NJ, they are open 10 months out of the year and offer breakfast eats such as bagel and the cronut.  They also serve specialty lattes, espresso drinks, and flavored coffees.  The interior is decorated with worn couches, old books, and fluffy pillows.  For the cool months, I couldn't think of a better place to sit with a cup of coffee and read a good book.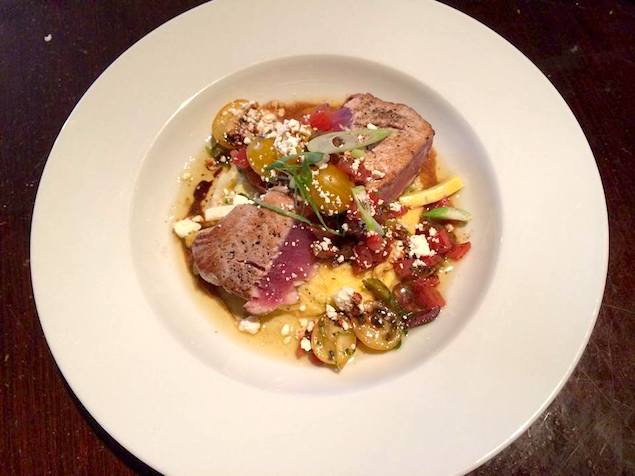 Photo Courtesy of Lucky Bones Facebook
Okay.  I would be doing a disservice to the American population if I didn't tell you about this place.  Whenever my family and I want to go somewhere for dinner in the winter, nine times out of ten we will choose Lucky Bones.  They are also open for lunch! Located on the bay, the rustic restaurant is a local favorite.  Inside, there is a warming fire place and comfortable booths to sit in.  Their menu is not short of flavorful dishes, but my favorites are the veggie burger and the mussels in gorgonzola basil – tomato sauce.  I know what you're thinking.  How could a veggie burger be that good? Well, I'll tell you how.  On top of the actual burger, they put roasted seasonal vegetables such as butternut squash and artichokes.  It is then served on a focaccia bread with the most delicious aioli I have ever tasted.  But what I think sets them apart from other restaurants is that they serve hot chocolate shooters after your meal FOR FREE.  Who doesn't like free hot chocolate?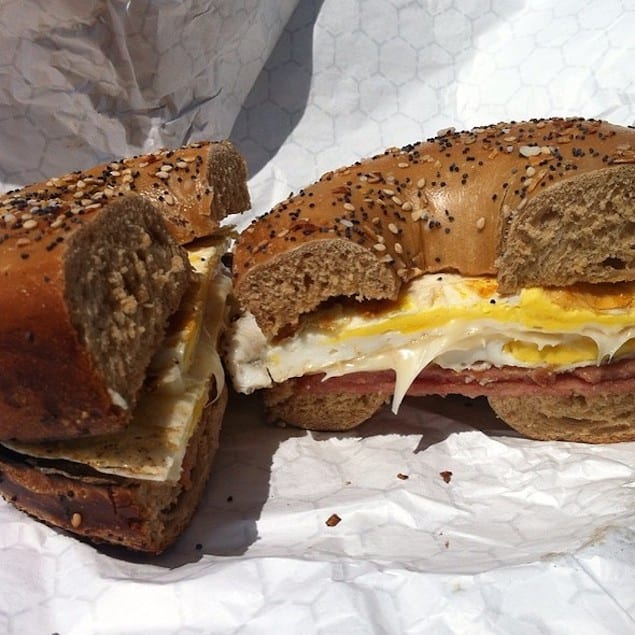 theviptable.blogspot.com
Avalon Coffee Company, like Uncle Bill's Pancake House, has a few locations in different shore towns.  The one in Cape May is a very small one, but there is a much bigger one ten minutes away in Rio Grande.  They have, hands down, the best bagels.  They make them fresh in house every morning and if you get them when they are still warm, it is heaven.  They have various flavors of cream cheese such as strawberry, garlic and herb, and vegetable.  You can also get smoked salmon on your bagel, or turn that bagel into one of their breakfast sandwich options.  They open at 6:30 am and are open all year round.
See Also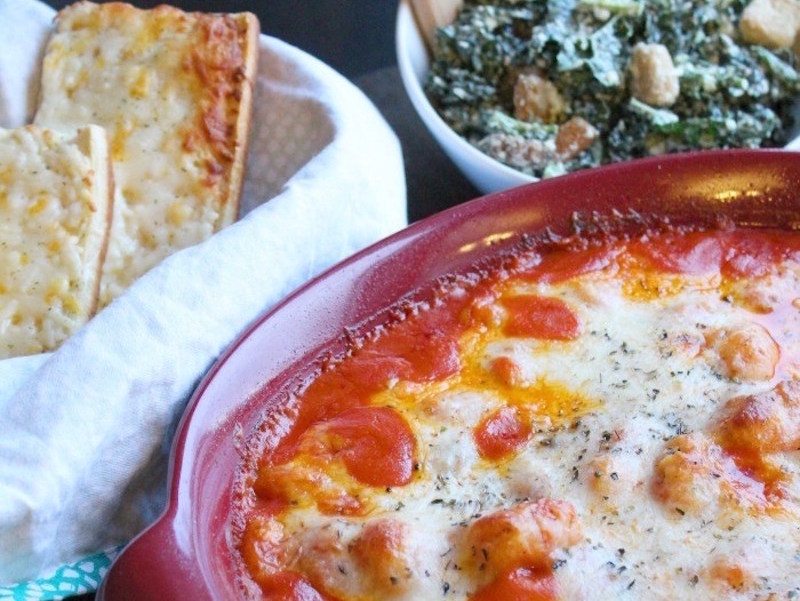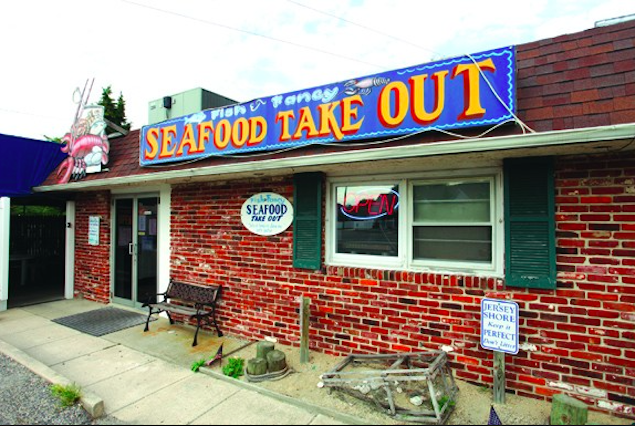 Ever since I have lived in Cape May, I have been eating from Fish and Fancy.  They primarily do take out, but they do have seating outside.  They are open from Wednesday to Sunday in the fall and winter.  Their focus is fresh and local (when they can) seafood, but they also have other options for people would prefer the "turf" rather than the "surf".  When you order from Fish and Fancy, you will find that they pack your to-go container so full that sometimes it doesn't close all the way.  My favorite things to order are their crab cakes, coconut shrimp, and their fried seafood combination.  They also have sides that you can choose from, and you get two with every platter.  The food is insanely delicious and there is sure to be leftovers for the next day!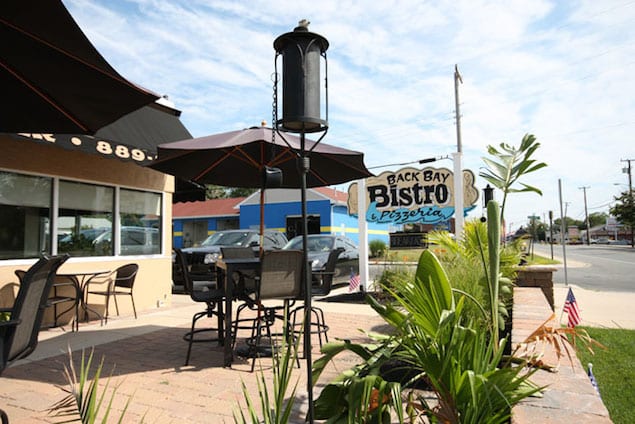 www.capemay.com
This restaurant is literally one street away from my house, so that should tell you how many times I order from here.  Usually it is their pizza, as they have one of the best pizzas, but they also have a full dining room, and a full menu.  They are open for breakfast, lunch, and dinner year round.  Aside from the pizza, their cheese steaks are also one of my favorite things to order.  I prefer the chicken cheese steak, but the regular is just as good.  The staff is friendly, and the prices are reasonable.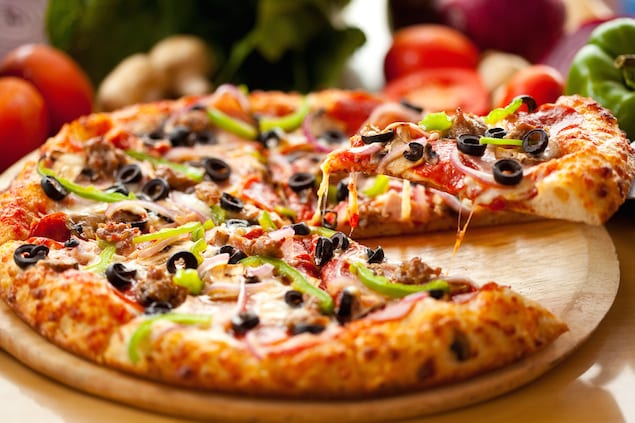 Shutterstock: El Nariz
This is one of the best Italian restaurants I've been too, even though you wouldn't really know it from the outside.  They are located outside of Cape May city, so they are not victim to the "only busy in the summer" issue that a lot of places face.  Because of this, they are open everyday, all year round.  Their pizza is so flavorful and is right on par with the pizza from Back Bay Bistro.  Their other Italian dishes are mouth watering.  Some of my favorite things to order are the penne in vodka sauce, manicotti, and the prosciutto de parma panini.
Jennifer Post
As a journalist, Jennifer loves the opportunity to write about almost anything. As food is her first love, being able to write about food is more than she could have dreamed. She is always on the hunt for recipes, restaurants, and anything else food related!