Shish Tawook – Chicken Skewers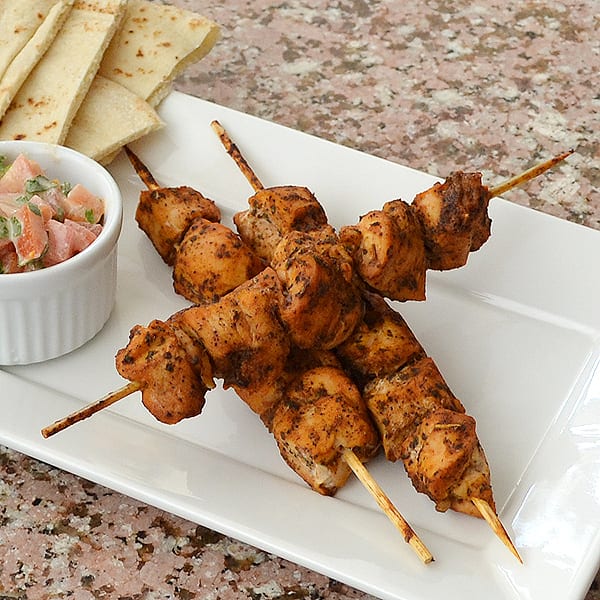 Shish tawook is a famous middle eastern dish that you will find on the menu of each and every restaurant that serves mediterranean food.
By Sawsan Abu Farha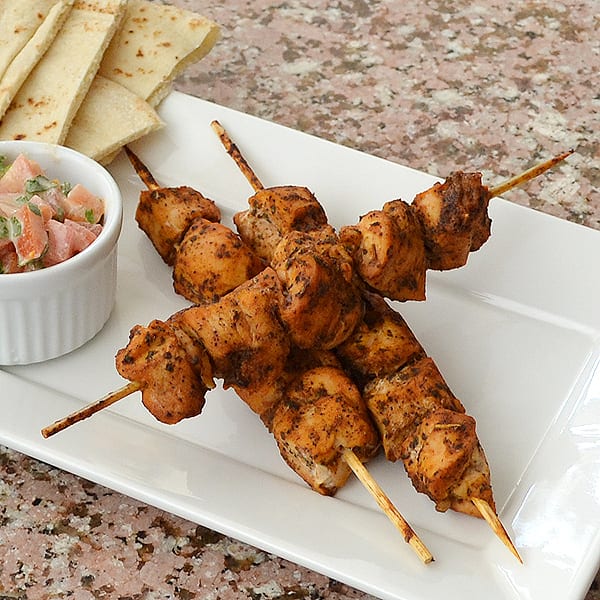 All I have to say about this recipe is.. we don't order Shish tawook when we eat out anymore.

Shish Tawook - Chicken Skewers
Shish tawook is a famous middle eastern dish that you will find on the menu of each and every restaurant that serves mediterranean food.
Ingredients
skin-less boneless chicken cut into cubes or strips
1 tablespoon tomato paste
2 tablespoons ketchup
2 cloves of garlic minced
¾ tablespoon mustard
1 tablespoon soya sauce
1 tablespoon dried oregano
2 tablespoon olive oil
2 tablespoons yogurt
1 teaspoon paprika
salt
pepper
Instructions
Mix the marinade and add the chicken.
Make sure you coat all the pieces.
Marinate over night (If you don't have time anything over half an hour is fine)
Skewer the chicken and grill in the oven or on a grill
Sawsan Abu Farha
Passionate food explorer Sawsan Abu Farha lives in Jordan and enjoys mixing east and west in her kitchen aiming to get the best of both worlds.Juggling work, motherhood, blogging and a passion for food and food photography, she shares her journey in her blog "Chef in disguise".