In addition to serving over 20 delicious flavors of gelato, Settimogelo in Brescia offers an entire case made with soy, four freezers for pastry, a sorbetto popsicle display and a place for smoothies and fresh fruit.
By Ambra Meda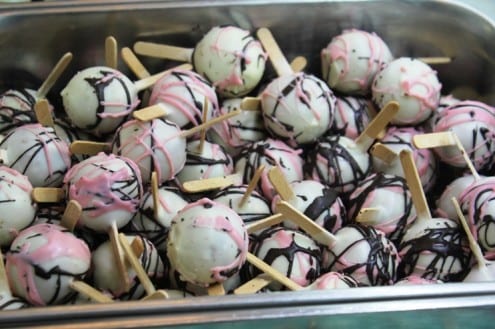 "Before you try this, just forget about everything else. This is going to blow your mind."
The challenge is not easy. Coconut sorbet is one of my favorite flavors and it is hard to make something exceptional. As he opened the display case to spoon a sample, I wondered: "what can he do that one hasn't seen elsewhere?"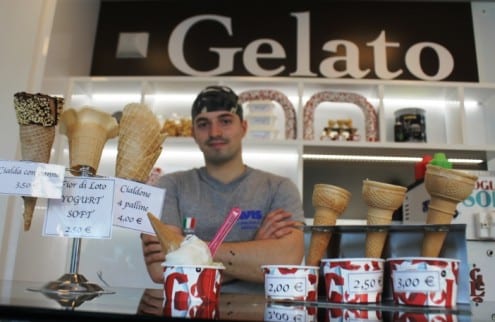 At Settimogelo, Andrea, a confident artisan just 24 year old, opened his gelateria two years ago. In addition to serving over 20 delicious flavors of gelato, Settimogelo offers an entire case made with soy, four freezers for pastry, a sorbetto popsicle display and a place for smoothies and fresh fruit.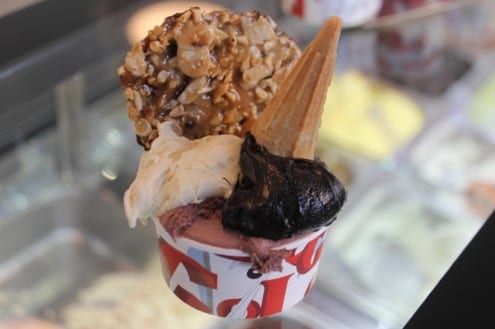 It's too bad there was only room for three flavors: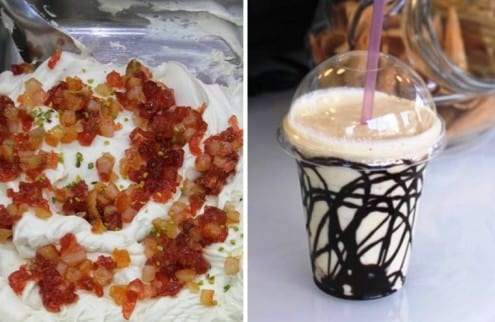 "Novi? …No Settimo Gelo" is the best rendition of Nutella I've ever tried. Filled with tons of fresh hazelnuts, it's incredibly rich, almost too rich. So ask for a sample first or order it as an accompaniment to something sweet or savory, like a fruit or pistachio.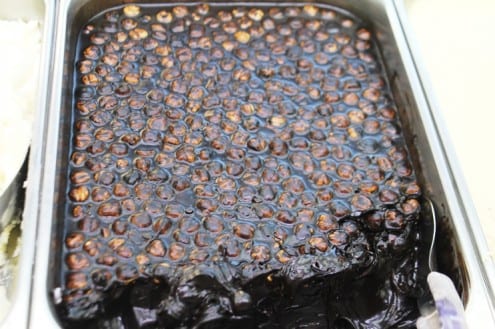 It is usually hard to be impressed with a caffe' gelato. Too often its not intense enough because the flavor is masked by the use of milk and cream. Not here. Its taste resembles a sorbetto and the coffee has an authentic, bitter aftertaste. If you love traditional Italian espresso, don't miss it.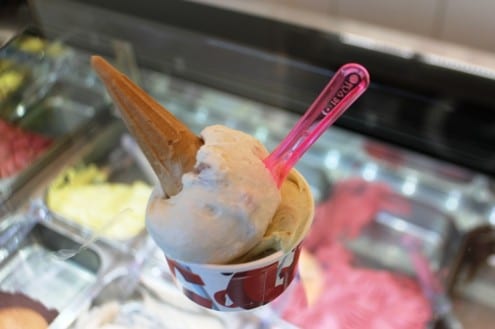 The reason I only tried those three flavors is because, after a spoonful of the best coconut gelato ever invented, one that I genuinely feel cannot be improved, I had to have it.
Whereas a typical coconut sorbet is made with a prepared base (coconuts are expensive) and the actual fruit is substituted with dried flakes, Andrea uses only coconut, water and sugar. And the product is life changing. Bites of fruit, unmistakable in every bite, bursting with flavor. So do what I did: order an entire cup, or two. Then take one to go.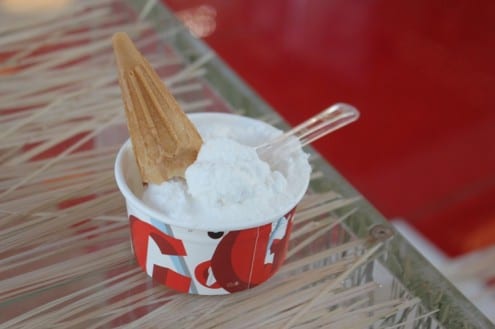 Gelateria Settimogelo, via Corsica 19, Brescia, Italy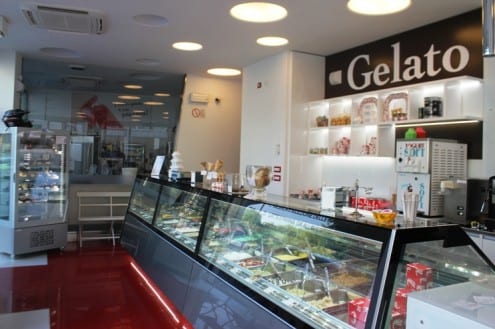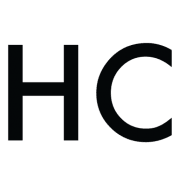 Ambra Meda
It is often said that Italians don't eat to live, but live to eat. And to Ambra, philosophizing about food is no different than discussing art. She grew up as a devoted lover of all things Italian, from pumpkin gnocchi to pistachio gelato. After moving to the United States she discovered the pleasures of a new world of food. She eats, travels and writes for Still Served Warm.