It's not about what's on the Thanksgiving table or how perfect things need to be, but who's sitting there with you.
By Denise Sakaki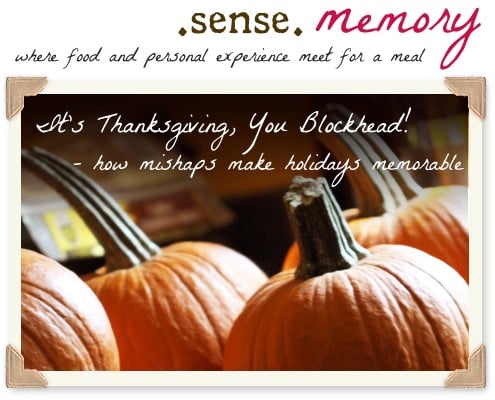 Peanuts Gang and Snoopy creator Charles Schultz had an uncanny way of digging through the pathos of holidays and uncovering the heart of why they are so special, despite all the fuss and bother. Whether Linus was exploring faith in modern times with the Great Pumpkin, or Charlie Brown was trying to disrupt the status quo of commercialism with his spindly, sad Christmas tree, a theme of endearing optimism in an otherwise jaded world shone through in every TV special. A Charlie Brown Thanksgiving was no exception. It put hero Charlie Brown in the unenviable position of hosting a holiday dinner for all his friends, who rudely invited themselves over to his house. Good ol' Chuck admits the only thing he knows how to cook is cold cereal, but being the kind, somewhat pushover host he is, attempts to make a feast for his friends. The meal includes pretzels, jelly beans, popcorn and toast. His friends are shocked and outraged, but of course common sense steps in and they realize they were not the recipients of a poorly planned dinner, but a gracious and earnest attempt at a holiday celebration. The perils of an earnest blockhead is a reminder that it's the mishaps we remember, some odd x-factor that prevents holidays like Thanksgiving from being picture-perfect. There's so much pressure to create an idealized Martha Stewart vision of what a meal should be, and yet it's the imperfect stories that make for memorable times.
Cultural exchanges can make for the most endearing of holiday meals, where people share new traditions and adopt new ones for themselves. Jenni, originally from Finland, remembers making a traditional American Thanksgiving meal for her Finnish friends. Aside from the uniqueness of the USA-centric holiday, the combination of food and flavors were unlike anything her friends had experienced, giving them an incredible culinary experience. Turkey and cranberry sauce? Finland, that's the flavor of Thanksgiving blowing your mind. Las Vegas transplant, Michelle, remembers her early days, first arriving in the Seattle area with her and her boyfriend, "It was just the two of us and we would go to dim sum in the International District. We would order every shrimp dumpling on the cart. Once full of dumpling love, we would go over to the crab market…and have a crab feast in the middle of our living room floor, with newspapers and crab crackers." With an all-you-can eat seafood feast made fresh and enjoyed at home, mashed potatoes and gravy sounds boring.
Sharon, from Portland, Oregon recalls when her in-laws from Iran hosted Thanksgiving, wanting to fuse the traditions of American and Persian food for one big feast. Unfamiliar with preparing turkey, her sister-in-law opted for a pre-cooked bird. They went to a big grocery store amid the holiday chaos and asked for a prepared turkey, and were directed to a small bundle already wrapped up in red foil. When the feast was presented, the turkey was unwrapped for the eager crowd. Sharon remembers, "That red package looked familiar. Most Persians are Muslim. So it was no surprise to me that this was the weirdest looking turkey to them. I had to explain it was ham. Meat from pigs." Several hungry family members were willing to forego religious edict in lieu of trying this ham-mistaken-for-turkey main course, but the majority of the group decided the piggy had to go. Not to worry, there was still plenty of food to go around, and a valuable holiday lesson learned: beware of red packaging.
Annie, while still living near Phoenix, Arizona, shares her family's attempt at sustainable holiday meals: "Organic. That was the theme of my in-laws' Thanksgiving. If it wasn't organic, it wasn't on the table. My mom was still a little irate about the whole "organic" theme. When I suggested that the Pilgrims and the Indians ate organic at the first Thanksgiving, she replied, 'The Pilgrims also gave the Indians blankets with small pox. Should I check the back closet to see if we have any of those to bring?' The organic ingredients must have been sparse because there was no stuffing, no mashed potatoes and no gravy. There was, however, a gorgeous turkey, green beans, steamed broccoli and other tasty veggies. The meal was great and the fresh apple pie was amazing – apparently no organic pumpkin pie was available – but to this day my mom still says we didn't have a Thanksgiving meal. 'How can it be Thanksgiving without gravy?' she asked the whole way home. We had Thanksgiving meal at my mom's house the next year – and there was a LOT of gravy."
See Also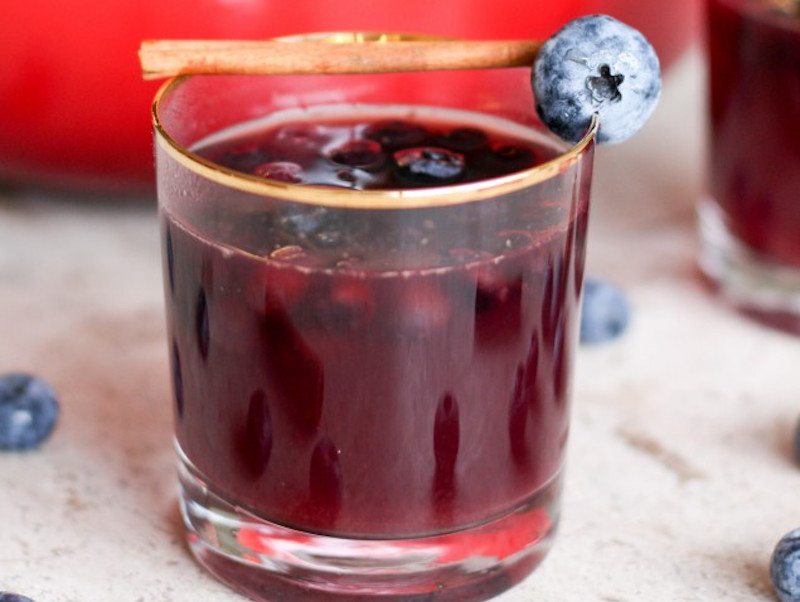 Susan, from Seattle, Washington shares one of her favorite memories, akin to the movie, "Home Alone," where family members made different plans, leaving her on her own for Turkey Day. "After years of one constant in my life — that the holidays were spent with family — I was alone. But no, I wasn't really. I spent an utterly delightful and memorable day with one of my best friends, curled up on the couch with our warm and cuddly dogs, drinking champagne and watching four seasons of [television series] Sex and the City. We spared no tradition for the feast, not one, and yet it was the most relaxing — and delicious — Thanksgiving I'd ever spent."
Let these graciously shared stories remind us of the most important thing as we prepare to toil and fret over our Thanksgiving feasts – it's not about what's on the table or how perfect things need to be, but who's sitting there with you. Happy Thanksgiving, everyone.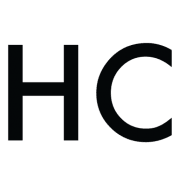 Denise Sakaki
Denise Sakaki is a freelance food writer and photographer who is always searching for the connections between food and personal experience. She is the creator of the food blog Wasabi Prime and contributor to Serious Eats, 425 Magazine and Drink Me Magazine.