If you're trying to be more conscious about what you consume, this seed- and nut-studded loaf is the perfect anytime snack.
By Natasha Steinberg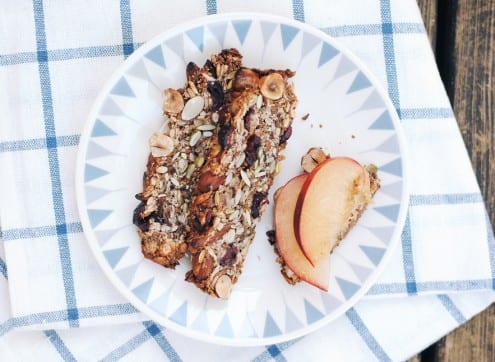 This loaf is nothing short of revolutionary. I have made it a few times now, and I am officially obsessed with it. Not only is it full of wholesome, nutritious ingredients, it's freaking delicious. Toasted, room temperature, or straight out of the fridge, with cashew cream, fruit, jam, hummus… or cheese.
I call it bird bread, because, well, it reminds me of bird seed and is an amazing alternative to white, crusty bread. It makes me feel fulfilled but not weighed down. It's what I tend to grab these days in the middle of the afternoon to reenergize when lunch is no longer keeping hunger at bay.
The ingredient that holds this loaf beauty together is psyllium seed husks. I know it's not an ingredient most people keep in their pantries, but, as other blogs have noted, there is no substitute for it in this recipe. And anyway, it's cheap, good for digestion, and easy to find online or at a health food store.
Print
Seed and Nut Bread
If you're trying to be more conscious about what you consume, this seed- and nut-studded loaf is the perfect anytime snack.
Author:

Natasha Steinberg

Prep Time:

2 hours

Cook Time:

1 hour

Total Time:

3 hours

Category:

Bread
100 g

(

1 cup

) rolled oats (gluten-free if necessary)

70 g

(

1/2 cup

) sunflower seeds

70 g

(

1/2 cup

) pumpkin seeds

90 g

(

1/2 cup

) flax seeds

26 g

(

2 Tbsp

.) chia seeds

80 g

(

1/3 cup

) hazelnuts

80 g

(

1/3 cup

) almonds handful dried cranberries, cherries, or other fruit (optional)

27 g

(

3 Tbsp

.) psyllium seed husk powder large pinch kosher salt

50 g

(

2 1/2 Tbsp

.) pure maple syrup

360

ml (1 1/2 cups) water

35 g

(

2 1/2 Tbsp

.) cold pressed coconut oil, barely melted
Instructions
Grease loaf pan with coconut oil and set aside.
In a large bowl, mix together all dry ingredients (oats through salt) with your hands.
In a large glass measuring cup, stir together water and maple syrup and pour over dry ingredients. While mixing, add melted coconut oil.
Stir until mixture is evenly moistened and all ingredients are evenly distributed.
Pour into prepared pan, cover with plastic wrap, and let set overnight (or for a few hours).
Position one oven rack in the middle of the oven and the other rack directly below it. Place a baking sheet on the bottom rack, and preheat oven to 350 degrees F. Bake loaf for 25 minutes.
Invert loaf directly onto middle rack (you may lose a few nuts/seeds, that's ok, the baking sheet underneath will catch them!).
Continue baking 35 minutes, until loaf is nicely browned.
Let cool completely on wire rack before slicing.
Loaf will keep in the fridge for about a week and freezes well. I typically slice before storing so that I have a quick and easy snack at the ready.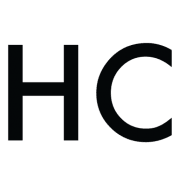 Natasha Steinberg
Natasha is a love-and-matriarch-taught maker of sweet things. She is passionate about using local and seasonal ingredients and making simple, satisfying sweets that make even the least of sweet tooths swoon. Although she is a native Texan, she currently resides in Atlanta where she is finishing up law school and documenting her sweet adventures through photos, recipes, and stories on her blog at tartletsweets.blogspot.com.