Beyond the grand historic columns of Rome, the romantic waterways of Venice and winding cliff highways of the Amalfi coast lies a stretch of Italy where siestas are still respected, the smoke of charred almond shells fills the air, and the simple ingredients of the earth transform into the most magnificent of multi-course feasts.
By Carly DeFilippo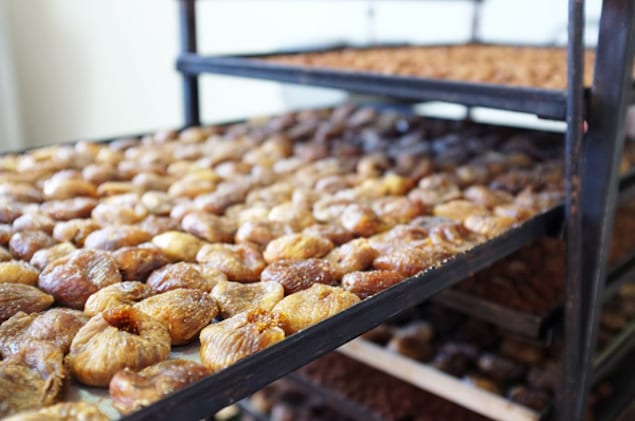 Beyond the grand historic columns of Rome, the romantic waterways of Venice and winding cliff highways of the Amalfi coast lies a stretch of Italy where siestas are still respected, the smoke of charred almond shells fills the air, and the simple ingredients of the earth transform into the most magnificent of multi-course feasts. It's a place called Puglia, the skinny heel of Italy's famed boot. And last October, on a whim, I flew to this remote corner of the country, to pursue a tour of the fabled local gastronomy.
When first planning the trip, I had very few resources or guidance. The leads I did find pointed to the ancient, fortified town of Ceglie Messapica as the beating heart of Puglian cuisine. After securing a flat on AirBNB, I reached out to our host for local recommendations. In the overly-generous style of Italian hospitality the flat's owner, Eleonora, connected us with some of the region's greatest gastronomes, thus transforming our amateur itinerary into a masterful tour of culinary treasures that I never could have imagined.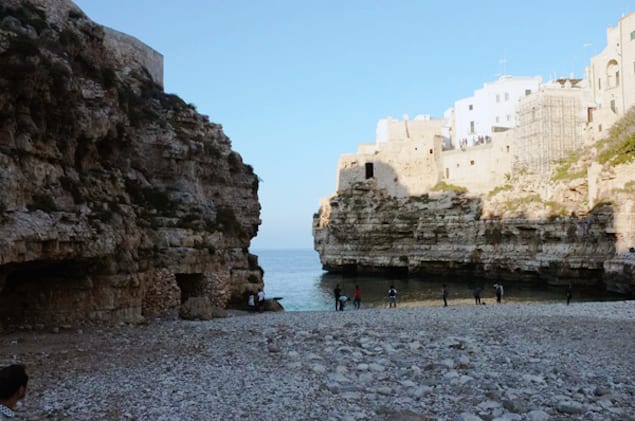 While it may be best known as summer beach destination, Puglia is also the olive grove and bread basket of Italy, not to mention the purveyor of the country's most prized produce. Our first night in town, we were invited to dine at the home of Antimo Savese, one of the executive chefs and founders of Ceglie's recently opened Mediterranean cooking school. While he doesn't speak much English, Antimo is no stranger to hosting foreigners, running an unmatched bed and breakfast on his stunning property. After touring the gardens and Antimo's enviable kitchen, we shared a rustic, traditional meal, starting with the region's famed antipasti.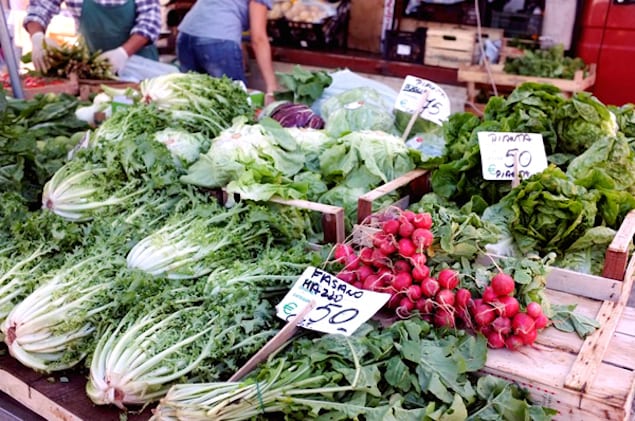 I've enjoyed antipasti before in various parts of Italy, but nowhere has it rivaled the impressive range of small plates that I witnessed in Puglia. Antimo explained that many travelers are overwhelmed by the number of dishes served as part of a restaurant's antipasti, so he eased us in with just a few elegant offerings. Yet among these seemingly humble dishes of roasted and sautéed vegetables from Antimo's garden, I discovered a dish of supernaturally sweet and tender peppers—the kind of dish that you know with a single bite will be the best thing you eat all vacation.
Our main course was also vegetable-centric, a delicate "lasagna" made with thin crepes, rather than pasta. And for dessert, we sampled Antimo's mother's crunchy digestivo biscuits and ficchi maritato (married figs)—halved, dried fruits re-paired to embrace a single almond.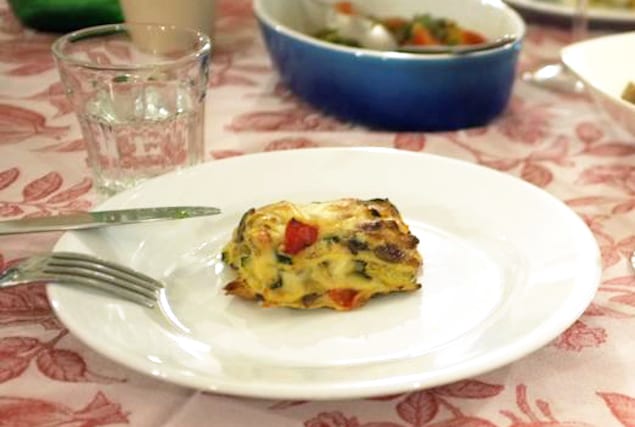 Driving home, I feared that this authentic, homespun meal—the pinnacle of exemplary home cooking—could never be matched by any we experienced thereon after. Yet Antimo's talents were only the first of many wonders that we would discover.
The next day, we visited the aforementioned culinary school with Antimo and Antonella Millarte, one of the region's foremost wine writers and culinarians. The location was enough to make any culinary professional abandon his or her current projects and relocate to Ceglie. Housed within a reclaimed convent, the architecture is an endless range of white stucco arches and vaults. It is a space that remains distinctly sacred, embodying the region's respect for local ingredients and wealth of culinary tradition.
That day we also experienced a modern restaurant's take on antipasti for the first time. With Antonella, we headed just outside central Ceglie to Ristorante da Gino. For our first course, we were presented with a sort of tasting tree—a tiered iron framework carrying more than a dozen small plates. From knots of fresh mozzarella to a pungent spread of fermented ricotta forte, local charcuterie and fried olives, it was a feast in and of itself.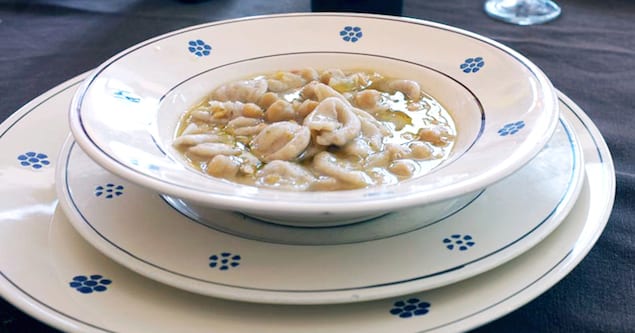 Here we learned why Antimo had cautioned us—the antipasti was only the first of the four traditional Italian courses. For our primi, Antonella requested a deceptively simple bowl the local ear-shaped pasta, orechiette, and chickpeas. Topped with a drizzle of herbaceous local olive oil, each bite was a mix of al dente and the lush texture of a rich purée. The broth was a golden masterpiece, neither subtle nor forward in its flavors. I may have nibbled on the remaining courses of grilled meats and rustic semolina cake, but my mind remained enraptured by that rustic soup.
During our post-lunch passagiatta, Antonella also introduced me to what may be the best kept secret in all of Ceglie—a small, seemingly unremarkable bakery. With no glass window to advertise its wares, you had to follow your nose (and a trail of discarded almond shells) to Panificio Urso Maria. Inside, the air was thick with the perfume of a wood-fired almond shells. Toasted friselle, quince-paste filled "cigars" and fresh-baked foccacia seemed to glow with the smoky, nutty flavor—the essence of terroir. On our last morning in Puglia, as I drove my rental Fiat one last time through the winding streets of town, I couldn't help but stop and indulge in one breath of the fragrant almond smoke—and hoped that a few bags of taralli would help me carry it home.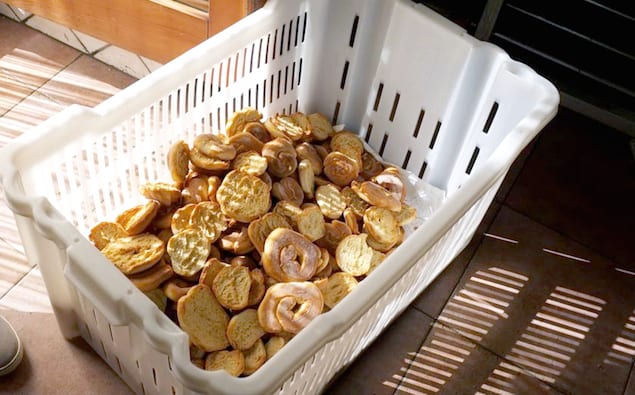 From Ceglie, we traveled south to Lecce, invited to visit with several of Antonella's friends and colleagues. On a detour through historic Salento, we sampled regionalprimitivo with the heir to historic winery Duca Carlo Guarini—and fell in love with the family's wide range of intensely colored pestos and luxurious flavored oils. We explored regional varietals at the award winning Garafano winery in Copertino, enjoying the easy-drinking Girofle rosé and darker, moodier I Censi negromaro.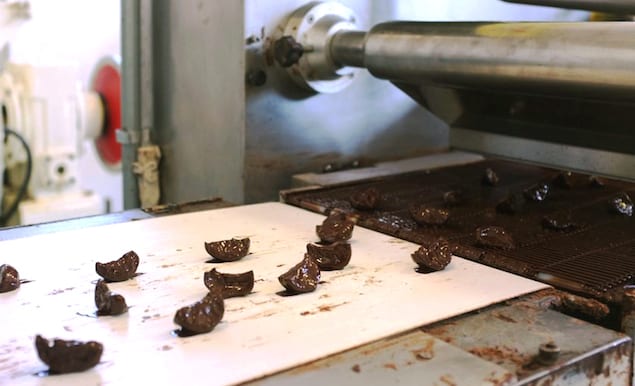 But of all the food purveyors we visited in Puglia, the most memorable was the Maglio chocolate factory. Renowned for a signature process in which local fruits are preserved in maraschino and enrobed in an exquisitely smooth dark chocolate, Maglio's artisanal fruits—especially their mandarins—remain juicy at first bite. Elevating the local specialty of ficchi maritato, the brand adds the bright contrast of candied lemon peel and complexity of dark chocolate—one of the most elegant chocolate-covered fruits I have ever tasted. Moreover, lovers of Nutella will appreciate Maglio's amore di nonna, an impossible creamy version of the beloved spread in various shades of intensity. The brand's current distribution in the United States is limited, but their products have an exceptional shelf-life and are well worth the international shipping costs.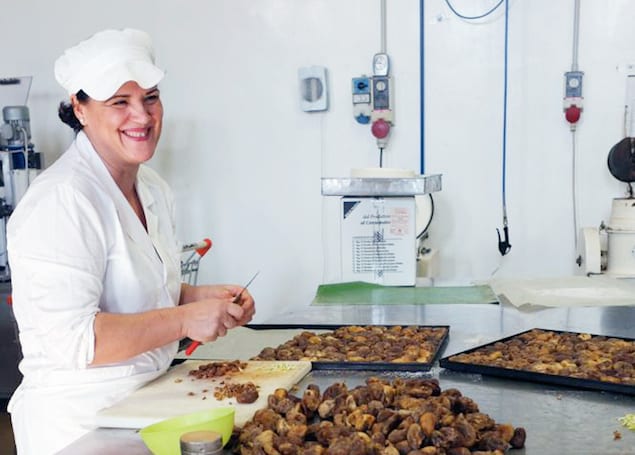 Between tastings of chocolate or wine, we drove to the coast, admiring the stunning jagged cliffs of Puglia's coastline. We explored the rambling landscape of the historictrulli (traditional stone huts with conical roofs), indulged in a rainbow of produce and charcuterie at the weekly market in Martina Franca and admired the craft of intricate ceramics in Grottaglie. Late at night, we lost ourselves in the maze-like staircases of Ostuni and pursued the imaginary ghosts of pirates on the island of Gallipoli.
Over nine days, we gained an appreciation not just for the taste, but for the pace of place. Most dramatically, our departure from Ceglie was stopped to allow for the passage of a funeral procession. As we pulled our car to the side of the road, the mourners progressed in a weary, other-worldly march. I couldn't help but be moved by this elegant act of defiance, a proclamation that the future can wait, to remember the past and to honor the present.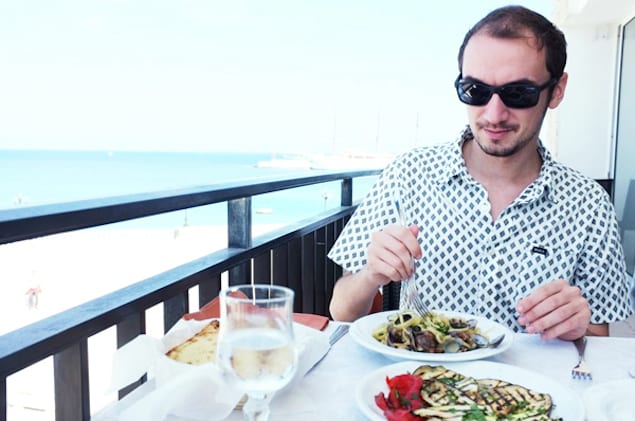 I left Puglia with an appreciation not just for the region's exceptional produce and artisans, but for these fleeting, seemingly inconsequential moments. For, like that funeral procession, what truly is a meal if not a scheduled interruption in our normal programming—a physical necessity that, transformed by tradition, becomes a celebration of daily life.