Ibérico ham and fresh figs in straw potato nests, a wonderful combination of flavors.
By Miriam Garcia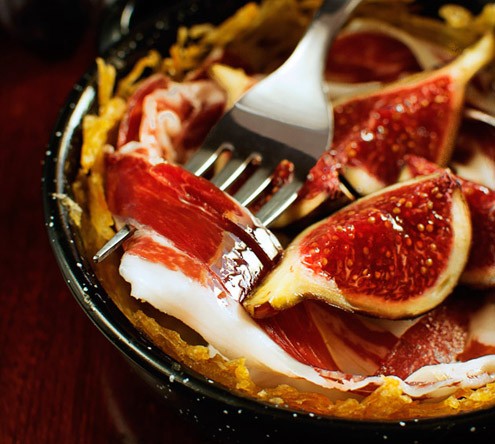 I recently devised these Ibérico and fig nests for a sponsored entry on my Spanish blog. And they were a success, if I may say so, not only at home but with my readers, that's why I'm posting them here as a delicious tapa. Maybe you're still in time to catch up with the last figs of the season… Ibérico ham with figs is a match made in heaven, as simple as that.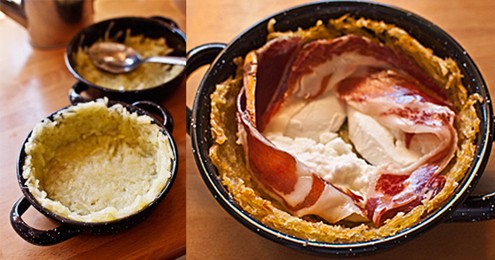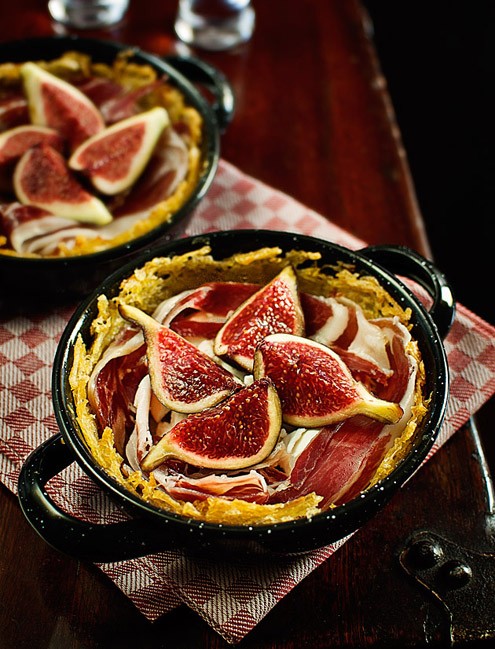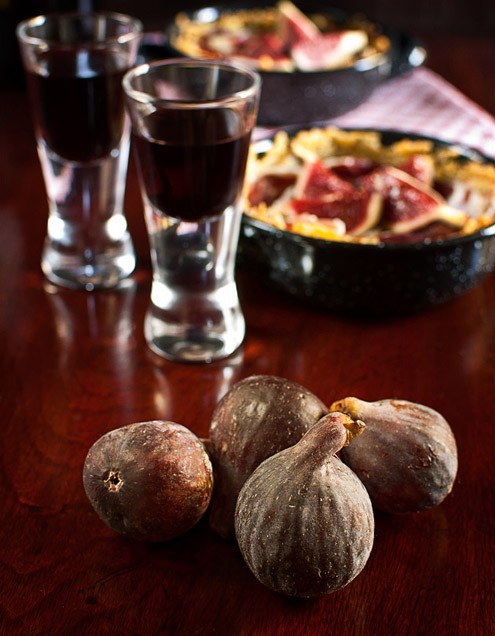 See Also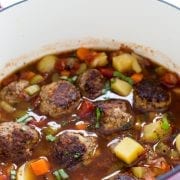 Be sure to get yourself a premium Ibérico ham, you'll notice the difference. To the point:
School of tapas: Ibérico ham and figs on potato nests
Ibérico ham and fresh figs on straw potato nests, a wonderful combination of flavors.
Ingredients
1 medium potato
3 slices mozzarella cheese
3 slices Ibérico ham
1 fresh fig
Instructions
Peel the potatoes and cut the straws with a blade slicer or a similar gadget.
Sauté them slowly or cook them in the microwave until cooked and soft. I added fresh rosemary for additional flavor (if you want to see how to make a tart case with straw potatoes, see this wonderful post by my friend Colette, in English).
Oil the ramekins or small casseroles or line them with parchment paper to avoid sticking. Then line them with the cooked straw potatoes, smoothing the surface and pressing the potato with a spoon. Salt them.
Put the casseroles into a preheated oven at 340ºF (170ºC) and bake 40 minutes. Watch them closely and adjust temperature and time if necessary so that the nests brown evenly.
When the nests are baked, place the mozzarella and ham slices in them; bake slightly, for the cheese to soften, but don't overdo it, so not to thoroughly cook the ham. I prefer to add the figs raw, after taking the nests out of the oven, so that they don't soften excessively.
Lastly, enjoy the nests along a good Spanish red wine, while the fig juices oozing out the corners of your mouth.
Miriam Garcia
Born in Madrid, Spain, Miriam lives in a small town North-West of Madrid with her family. Passionate foodie and amateur photographer, her liking for cooking originates mostly from her mother and her paternal grandmother. Miriam is the creator of the awarded Spanish food blog The Winter Guest.