In Miriam Garcia's School Of Tapas series, it's now time for a classic ingredient to appear. The Spanish Chorizo.
By Miriam Garcia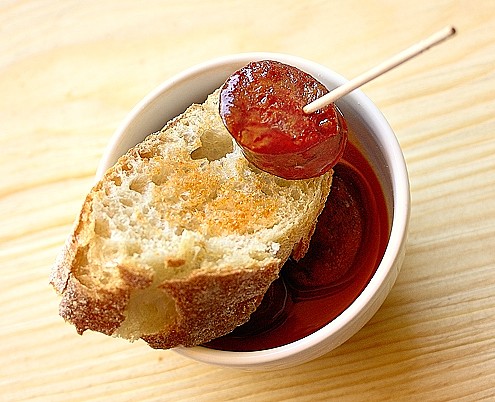 Traditional Spanish cooking is uncomplicated most of the times as it basically relies upon premium quality ingredients. Like good chorizo. Chorizo a la sidra or chorizo cooked in cider is one of the simplest tapas and simplest pairings you can find, fine charcuterie fried in good virgin olive oil and then stewed in cider until the liquid is reduced and the slight sweetness of the drink infuses the chorizo… heaven in a tapa. Skeptical? Don't judge before you try it. This is a tapa that originates in the northern region of Asturias, a lusciously green, misty and humid area where apple orchards are abundant and so are sidrerías or cider houses. Asturian natural cider is a mildly alcoholic beverage made by fermenting apple juice; it is traditionally poured from the bottle from a certain height so that the liquid crashes into the glass and gets somewhat oxygenated. This fizzying effect onlylasts a few seconds, that's why the cider glassful must be gulped down in one go… Fortunately cider can be enjoyed in this tapa in a less compromising way.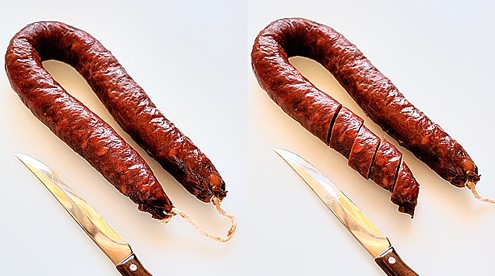 See Also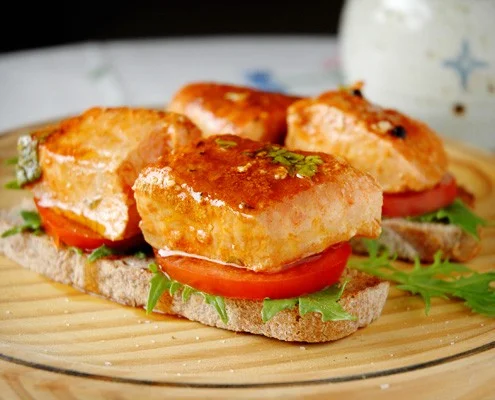 Print
School of tapas: Chorizo a la sidra
---
Author:

Miriam García

Total Time:

25 minutes

Yield:

2

1

x
Description
Chorizo a la sidra consists in slices of chorizo stewed in cider… heaven in a tapa.
---
1

chorizo

1 cup

cider

1 tbsp

virgin olive oil
---
Prep Time:

10 mins

Cook Time:

15 mins
Pour yourself a good glass of red wine or cider and enjoy! And don't forget to finish the resulting sauce by dunking large pieces of bread in it, what is called mojar in Spanish, literally to wet. I believe the act of mojar is in our genes…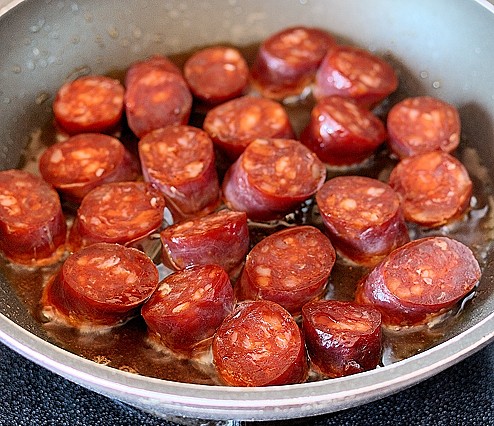 Miriam Garcia
Born in Madrid, Spain, Miriam lives in a small town North-West of Madrid with her family. Passionate foodie and amateur photographer, her liking for cooking originates mostly from her mother and her paternal grandmother. Miriam is the creator of the awarded Spanish food blog The Winter Guest.