Nanette McLain checks out Schmackary's Cookie Bakery and Coffee Shop in Hell's Kitchen.
By Nanette McLain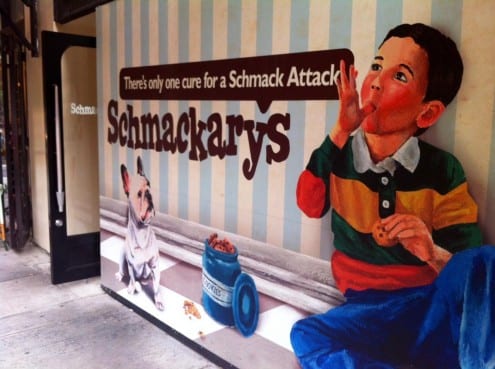 There are musts for certain food establishments. For those that claim to be a barbeque restaurant they must have good ribs. For those that are a cupcake bakery the chocolate cupcake with frosting must be magnificent, and for those with claims of being a cookie bakery the chocolate chip cookie can be the make-it or break-it menu item.  The dilemma when visiting Schmackary's Cookie Bakery and Coffee Shop is the wide selection of cookies that are sure to surprise.
Schmackary's Lip-Schmakin Good Cookies are baked and served in Hell's Kitchen.  The bakery is comfortable and inviting.  While waiting in line I overhear the chatter between the Schmackary's staff and customers, learning the origins of Schmackary's was as an online cookie shipping and delivery service only recently obtaining a storefront.
Next in line I must now decide which cookies to choose.  Reminded of the make-it or break-it item I search for the chocolate chip cookies but am quickly detoured by the red velvet cookie, key lime pie cookie and the Schmack Snacks. Four cookies in the bag I remember the chocolate chip cookie.  There is the classic chocolate chip with semi-sweet chocolate and sea salt as well as the choconut chip cookie.  I choose the choconut.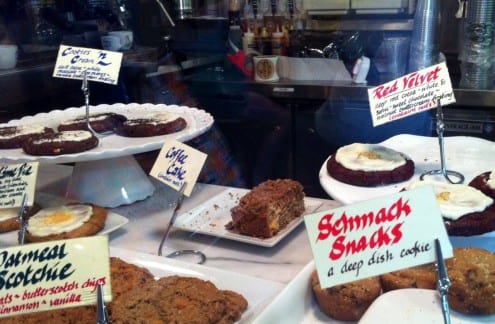 I first taste the red velvet cookie.  Having tried red velvet pancakes, ice cream, even funnel cakes sometimes non-traditional red velvet items do not have the right amount of cocoa and are red velvet in color alone.  Schmackary's has a nice balance of cocoa and tangy flavor in their red velvet cookie.  Likewise, the key lime pie cookie is tangy and tart with graham crackers, white chocolate, pistachios and buttercream frosting.  The Schmack Snacks described as a deep-dish cookie are unique to Schmackary's.  I enjoy a dark cocoa Schmack Snack that is baked with white and dark chocolate and walnut bits.  The other is a combination of peanut butter, semi-sweet chocolate, roasted peanuts and sea salt.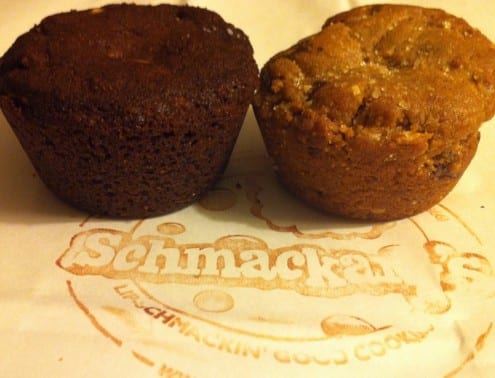 I save the choconut cookie for last.  The traditional semi-sweet chocolate is combined with sweetened coconut, walnuts and sea salt.  The cookie is slightly crisp, slightly soft and certainly a success   I am reminded of my conversation with the Schmackary's staff.  A discussion of the Schmack Snack somehow leads to quoting a Beck classic and collectively agreeing that Schmackary's is where it's at with the make-it or break-it chocolate chip cookie and a glass of milk.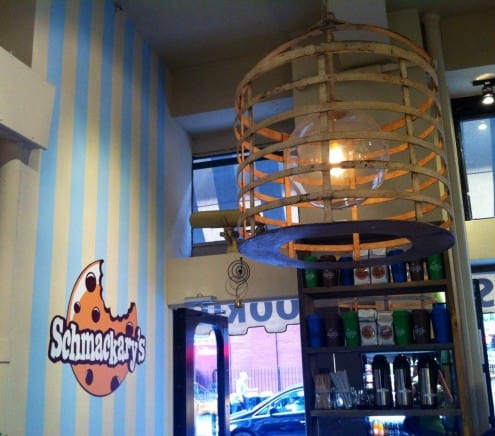 Schmackary's Cookie Bakery and Coffee Shop
365 West 45th Street
New York, NY 10036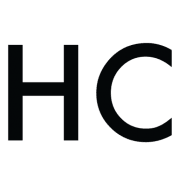 Nanette McLain
Nanette's roots are in the Midwest, but seeking adventure she left in 2005 to explore New York City eventually making it her home. Her free time is dedicated to exploring the City and the food it offers. She has a passion for something sweet recently co-authoring the travel guidebook Sisters' Guide to NYC Cupcakes.