Swap out your morning avo-toast for this version slathered with creamy, spicy sunflower butter, mushrooms, apple and maybe even a fried egg on top.
We love avocado toast, but sometimes out tastebuds are begging us to switch it up. For a new creamy element, we spread our toast with a no sugar added sunflower butter that we had spiced up with chili flakes. Next up, we topped the butter with earthy sautéed mushrooms, slightly cooked sweet apples, roasted garlic, thyme and a fried egg, because we can't live without a creamy yolk in the morning.
For this recipe, we wanted to keep things dairy free, but this toast would also be great sprinkled with crumbled goat cheese or drizzled with plain Greek yogurt.
Disclosure: We were not compensated for this post, but we did receive free Sunbutter product in order to make this recipe.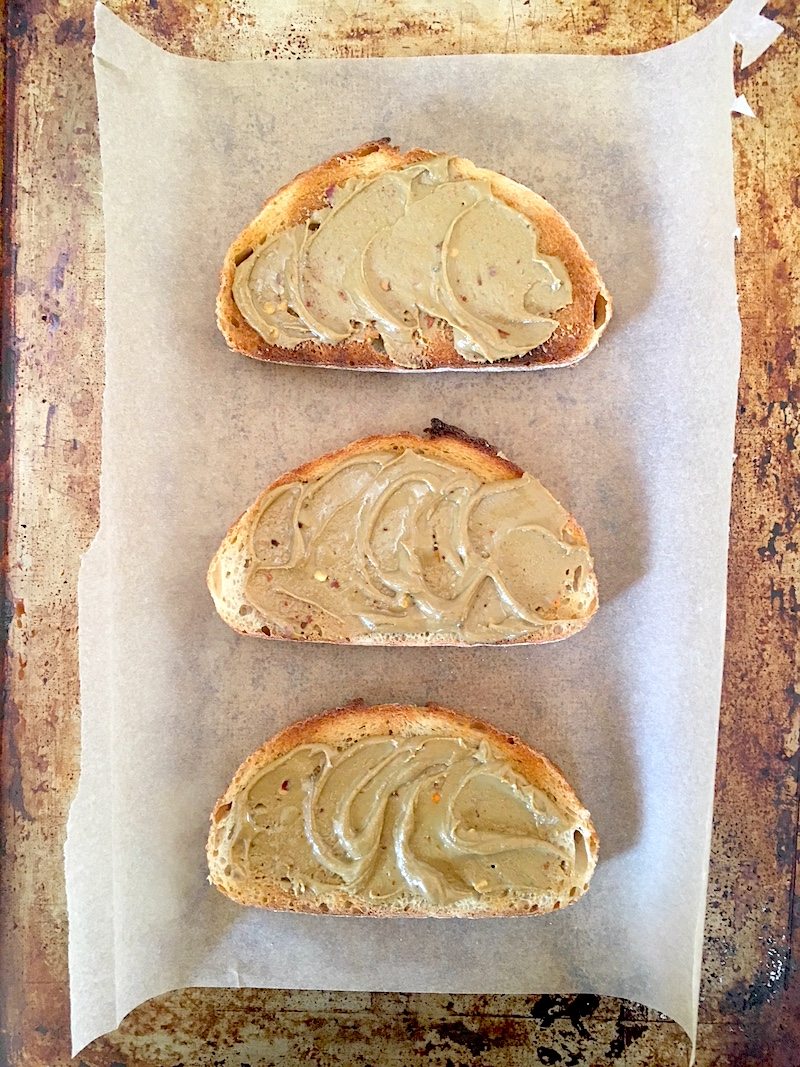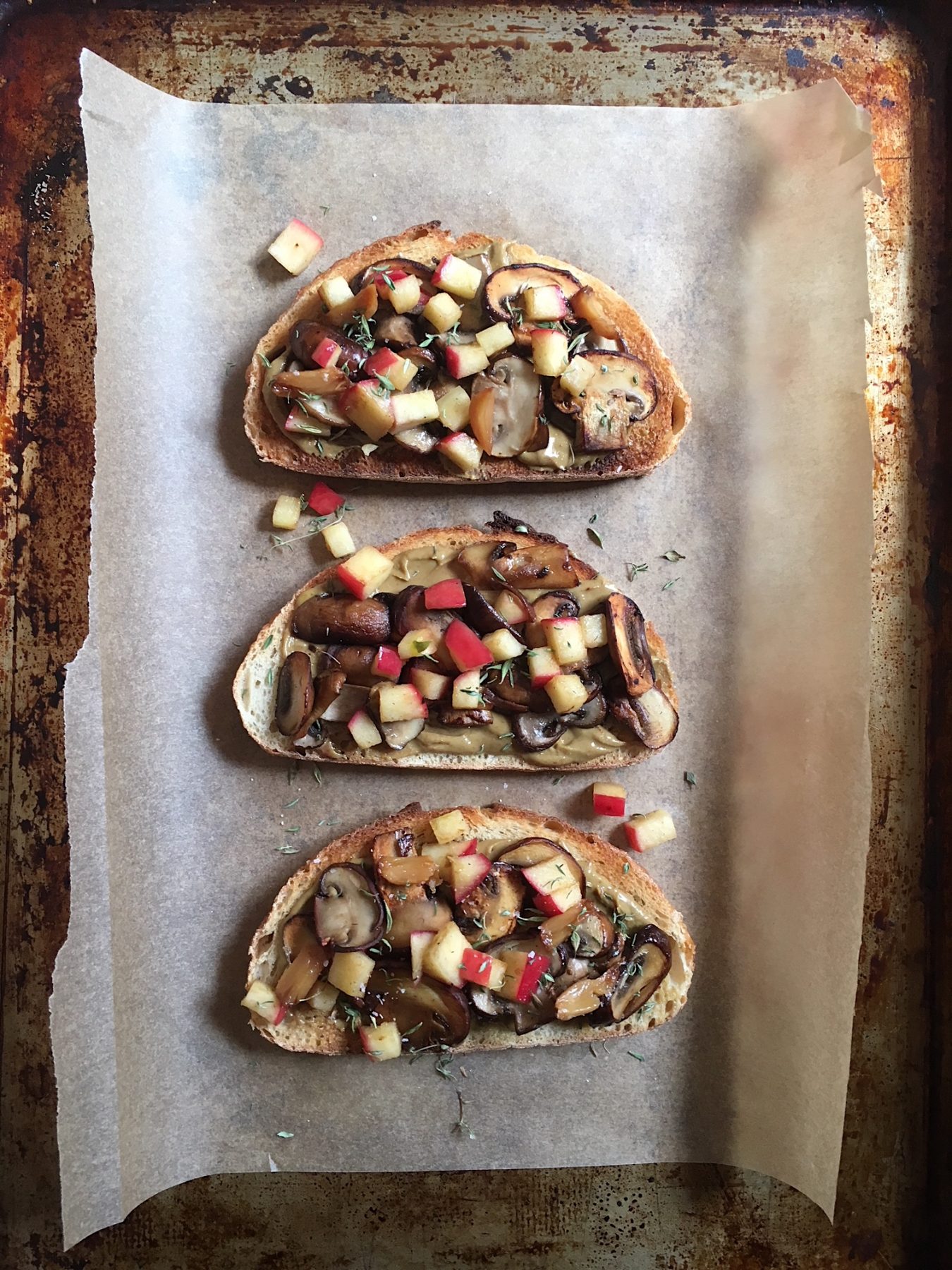 Savory Mushroom, Apple and Sunflower Toast
Feel free to add a drizzle of Greek yogurt or some crumbles of goat cheese.
Recipe Type:
Breakfast, Lunch
Ingredients
3 slices of toasted sourdough bread
½ cup Sunbutter No Sugar Added
½ teaspoon chili flakes (we have also used curry powder and paprika in this recipe)
1 Tablespoon olive oil
1½ cups sliced mushrooms (we used cremini, but feel free to get creative with what is available at your market)
¼ cup onion, sliced (optional)
Pinch of salt
¼ sweet red apple, diced
3 roasted garlic cloves, sliced or quartered
1 teaspoon Thyme, dried
3 fried eggs (optional)
Instructions
Heat the olive oil in a medium-high skillet.
Meanwhile, stir together the sunflower butter and chili flakes and spread onto toasts.
Sauté mushrooms and sliced onions, if using. Add in the pinch of salt and apples at the end so they are just barely cooked.
Top toasts with mushrooms and apples. Add a clove of roasted garlic to each toast and sprinkle with dried thyme and a dash of sea salt, if desired. Top with fried eggs and enjoy!