The Daehangno neighborhood is best known for theater. And in an area populated with colorful and cultural people, it makes sense that there it an equally colorful cafe scene.
By Meagan Mastriani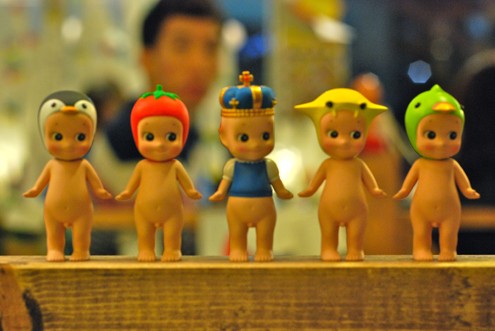 Cafe-goers in Seoul often frequent the same loop — Hongdae, Itaewon, Insadong, Gangnam — with few detours. I'm admittedly guilty of this same repetition most days. And why not? These neighborhoods are overflowing with wonderful independent coffee shops and restaurants. You could stumble around Hongdae blindfolded and still manage to end up in a cute cafe. However, there are some great places to eat and drink outside the typical route. One of these under-appreciated areas is Daehangno, not far from the famous Dongdaemun market.
The Daehangno neighborhood is best known for theater. It's a cultural hotspot that attracts young actors, poets, and artists. On any given day, thespians line the streets passing out fliers for their latest production while street performers put on shows in the famous Marronnier Park. In an area populated with such colorful people, it just makes sense that there would be an equally colorful cafe scene.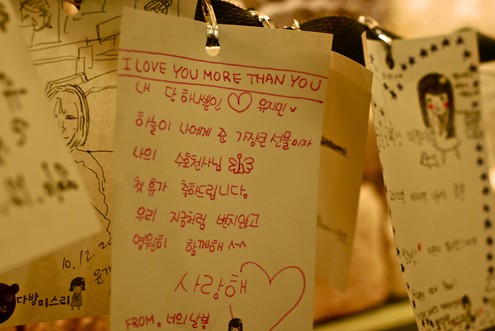 K-pop fans know Byeoldabang Miseuri as the place where an imaginary celebrity couple ate during the show "We Got Married". But to me, it will always be known as "the Lunchbox place".
Byeoldabang Miseuri has an extensive menu with lots of tasty drinks and snacks, but the thing I liked most about it right away was that they serve dosiraks — Korean-style lunchboxes. These small metal boxes are similar to  Japanese bento boxes (in fact, you could say they're the same thing, although Koreans would never call them by a Japanese name).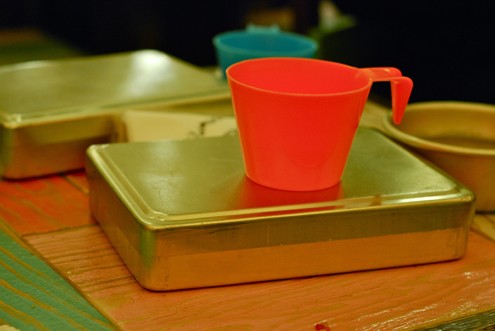 Dosiraks were once considered acceptable only for children and the poor. However, this image has changed, and dosiraks can now be found on the menu at some popular barbeque restaurants and cafes. Byeoldabang Miseuri plays up the child-like, nostalgic nature of the dosirak by serving it alongside colorful plastic water pitchers and plastic-handled spoons. The walls of the cafe are covered in cute doodles and notes scrawled on napkins and post-its, and toys and dolls sit atop the shelves. It feels like a whimsical school cafeteria for grown-ups. And even though I wasn't raised bringing a metal lunchbox to school, there is something fun and comforting about eating "kid food" from any culture.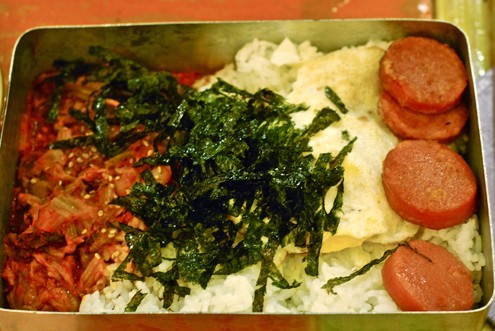 Inside the lunchbox are rice, kimchi, dried seaweed shreds, pepper sauce, a fried egg, and Spam. Yes, Spam — Koreans aren't afraid of "mystery meat". This is just one of the many, many Korean dishes containing the famous canned meat, popularized during the Korean War. It would be difficult to visit Korea without eating a single bite of Spam (even if you don't realize it right away).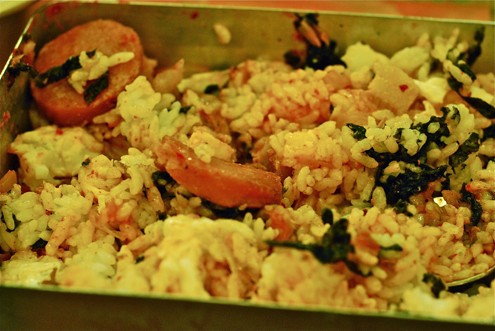 Presentation is a part of the dish. Mothers often took (and perhaps still take) care to make sure that the food was packed nicely and neatly into the box, often creating little pictures and designs with rice and vegetables. However, after opening it once to appreciate the aesthetics, dosirak diners replace the lid and shake the box vigorously to mix all the ingredients. The result is a delightful, ugly mess. First a fun design, then you get to shake it up? No wonder these boxes were such a hit with children — it encourages you, perhaps even requires you, to play with your food. Yes!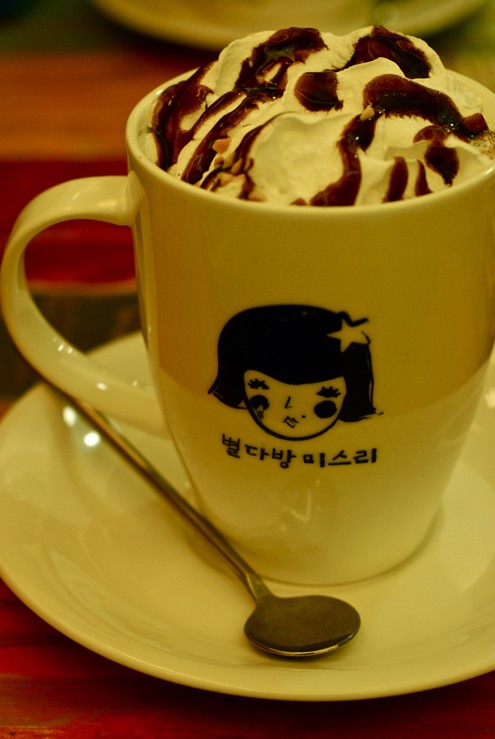 If Byeoldabang Miseuri is a place to let your inner child come out, then the only appropriate way to end the meal is with some cavity-inducing sweets. Then it's time to pay the check, go home, and brush your teeth like the adult you are.