During the hot Korean summer months, Patbingsu is a dessert that will bring you cool and comfort. Meagan Mastriani hunts down the best versions in Seoul.
By Meagan Mastriani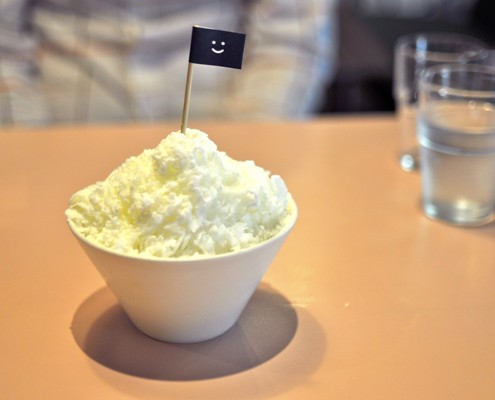 If my last article didn't convince you that Seoul's cafes are the best place to spend the dog days of summer, perhaps this one will. No cafe's menu would be complete without at least one variety of patbingsu, the wildly popular Korean shaved ice dessert. Seoulites love to cool down with this treat, found virtually any place from fast-food chains to high-end restaurants specializing in this one dish.
Foodies may debate the origins of the dessert, but the first version was likely made of shaved ice and sweet red azuki beans hundreds of years ago. Today there are seemingly infinite varieties with fancy presentations. Common toppings include fresh fruits, vanilla or green tea ice cream, frozen yogurt, nuts, sweetened condensed milk, chewy rice cakes, cereals, and coffee flavoring. Whew!
Most restaurants offer elaborate bowls of patbingsu garnished to excess, requiring multiple stomachs to finish. It's easy to feel overwhelmed by all the toppings and lose track of how nicely the texture of shaved ice complements the subtly sweet flavor of azuki bean.
In my humble opinion, with regard to patbingsu, less is more. The fewer ingredients, the better you can enjoy the simple combination that made this dessert so popular for so many centuries. With that in mind, I searched Seoul for the perfect bowl of pared-down patbingsu. Here are some of my favorite versions from around the city:
MMMG Cafe and Store in Anguk – Millimeter/Milligram is actually a Seoul-based stationery company, and they have a distinct vision. Their philosophy is that the small details (just a millimeter or a milligram) can have a huge impact on our enjoyment of everyday life. This emphasis on simplicity and small joys translates to the dishes they serve at their headquarter office-turned-cafe.
Their delicious patbingsu, pictured above, is topped with a smiling flag. It's a charming little touch, but the presentation is really secondary to the fantastic flavors beneath. Under the shaved ice peak are the sweet red beans, a small spoonful of cream, almonds, cashews, and a few rice cakes. It's simple, well-portioned, and refreshing. (And their stationery is as good as their dessert! If you're visiting Seoul, this is a great place to experience culinary bliss and pick up some great souvenirs for friends back home—a win-win!)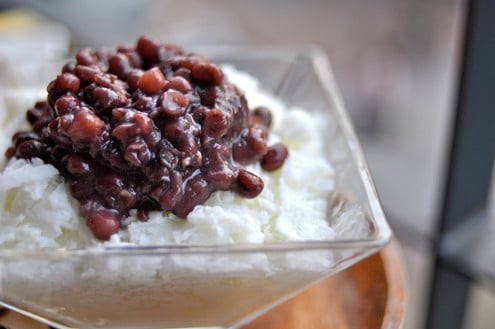 See Also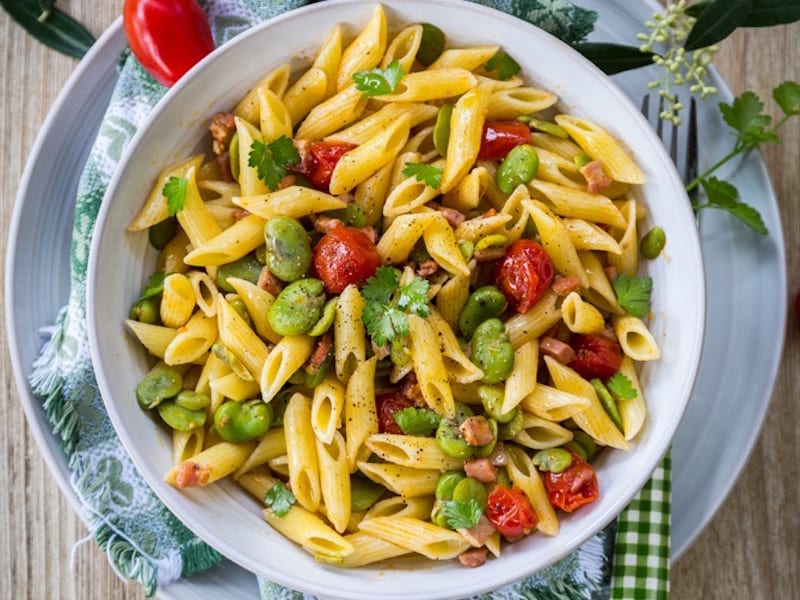 Takeout Drawing in Itaewon – This is another cafe with a double life. In addition to serving great food and beverages, Takeout Drawing acts as a showcase for exhibits created by artists-in-residence. Their menu, actually a take-home "newsletter" detailing the current exhibit, features food that is every bit as beautiful and well-crafted as the art. A perfect example is their milk patbingsu, a no-frills dessert with three ingredients—shaved ice, sweetened condensed milk, and azuki beans. When I had my first spoonful of the milky ice and sweet beans, I was stunned by how well the combination worked. An unlikely yet undeniable duo, a little like peanut butter and jelly.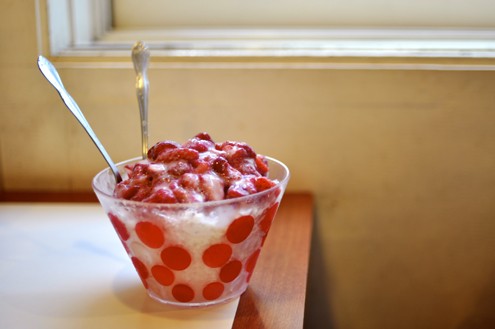 GAMI Restaurant in Edae – This restaurant is a decades-old fixture in the otherwise modern area surrounding Ewha Women's University. Most of their foods are somewhere between a snack and a full meal, a common dining concept in Korea. It's a restaurant where you won't feel guilty for stopping in just to eat dessert. The bowl above is actually dalkibingsu, dalki meaning "strawberry". There are no azuki beans in this version, but my list would not be complete without a fruit bingsu. These strawberries chilled over ice are the ideal summer refreshment. GAMI also serves a watermelon version.
Patbingsu is already huge here in Korea, and it's rapidly gaining popularity around the world at many frozen yogurt restaurants. Even if you aren't planning a trip to Seoul in the near future, you can still have a taste of it if you look in the right place. I'd love to hear what your searches abroad might turn up, so let me know what's in your perfect bowl of patbingsu. Happy hunting!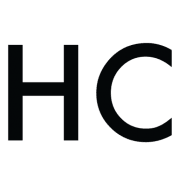 Meagan Mastriani
Meagan Mastriani is a culinary photoblogger living in Seoul, South Korea. As a lover of the city's flourishing independent cafe scene, she spends much of her time exploring backstreets to find hidden treasures. With an eye for art and design, she is usually attracted to places that are both visually and gustatorily pleasing. She invites friends and fellow food enthusiasts to join in her adventures as she discovers the best that local eateries have to offer and hopes to entice you to visit her beloved city.