Savoring Seoul: Pastry Heaven at Soomdo's Cafe CITA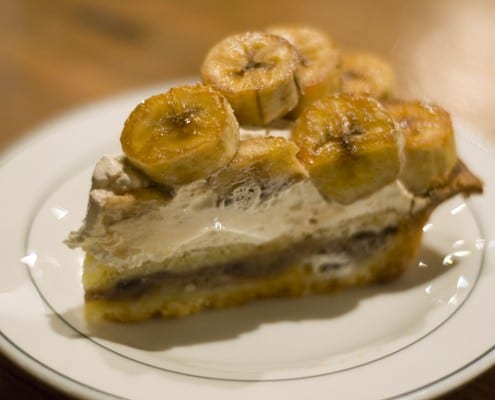 Situated in the tranquil periphery of Sogang University is Soomdo, a combination reading room, cafe, and art gallery.
By Meagan Mastriani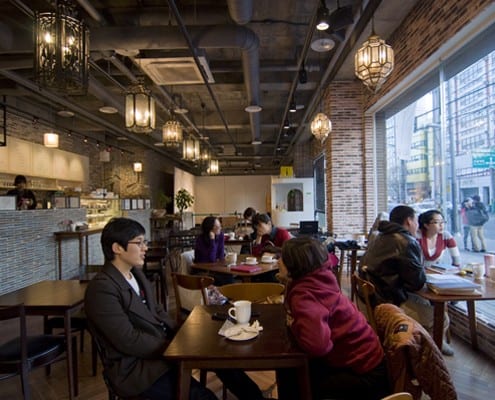 Last Sunday found me where most Sundays find me — in the charming collegiate neighborhood known as Hongdae, searching for a cozy nook to have a hot drink. In the streets surrounding Hongik University, there are so many cafes it seems impossible that they could all fill up. But that's exactly what happened. There was not an empty chair for blocks. As my friend and I wandered in the cold from one place to the next, we were turned away again and again. Beginning to feel like tramps, we left Hongdae in search of greener (less crowded) pastures.
It's hard to believe that only a few subway stops down, near neighboring Sogang University, the streets could be so much calmer. Despite being physically surrounded by several major college hotspots, Sogang remains a refuge of peace and quiet. It's like the eye of the storm. And it's there that we finally found a cafe with open doors, empty chairs, and much more.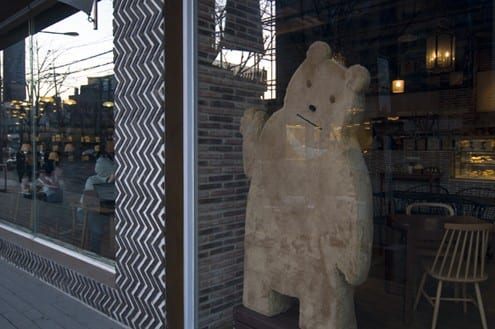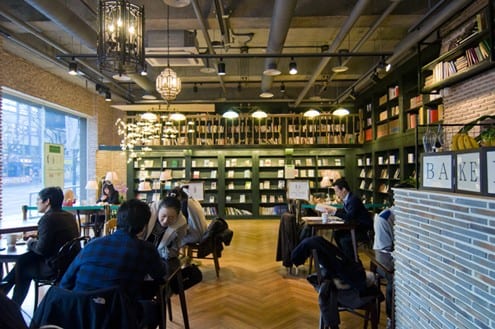 Situated in the tranquil periphery of Sogang University is Soomdo, a combination reading room, cafe, and art gallery. The name "Soomdo" literally means "Soom Island," an apt label for a peaceful place detached from the surrounding chaos. The hushed voices, pristine bookshelves, and refined design elements make Soomdo  a sophisticated, mature haven. It feels worlds apart from the chatty teen scene of nearby Hongdae.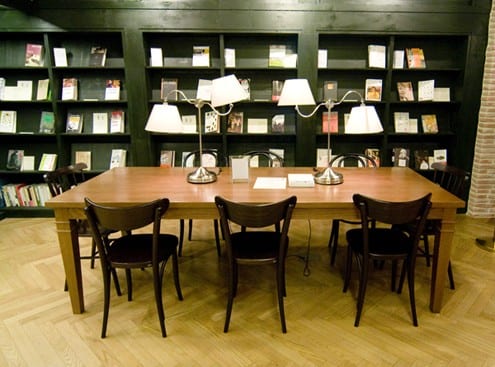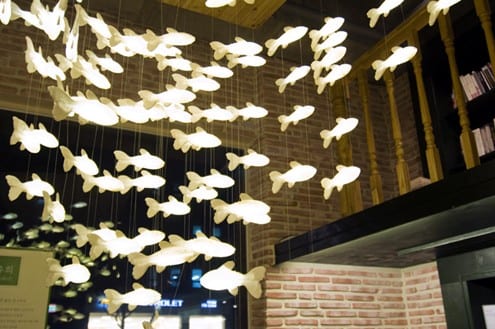 Soomdo's multifunctional space is divided into three sections — the no-talking-allowed Book Gallery, the cafe (called CITA), and the art gallery. In addition to rotating art exhibitions, Soomdo hosts events like film screenings, book club meetings, and lectures. There are also special meditation and conference rooms available for rent on the seventh floor. Soomdo is clearly much more than just a cafe. But between you and me, I have a feeling that it's actually CITA's glass case full of tarts that brings in most of Soomdo's visitors.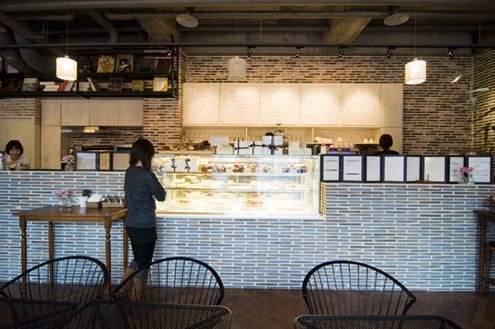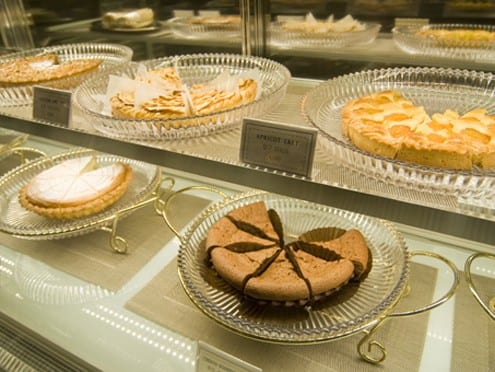 See Also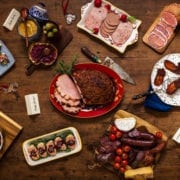 CITA is well-known for its gorgeous pastries, created by the head chef who studied at Le Cordon Blue in France. The first time I tried one, I was with a friend who happens to be a master baker. She's a whiz in the kitchen and quite finicky when it comes to pastries. I was eager to see her reaction to CITA's famously delicious tarts, worried that they might not be up to her standards. But after trying just one bite of my blueberry tart, she sent me a message a few days later to say she could not stop thinking about it. We had to go back for more. During our second visit, I ordered the banana tart. A few days after, I was the one who sent her a message to say I couldn't stop thinking about it.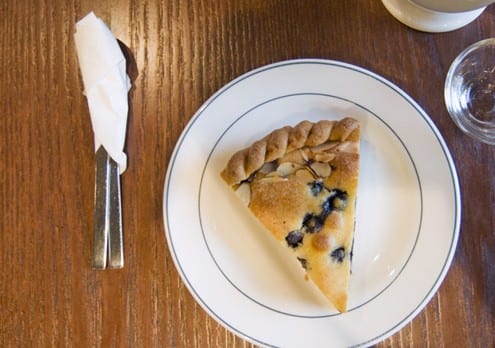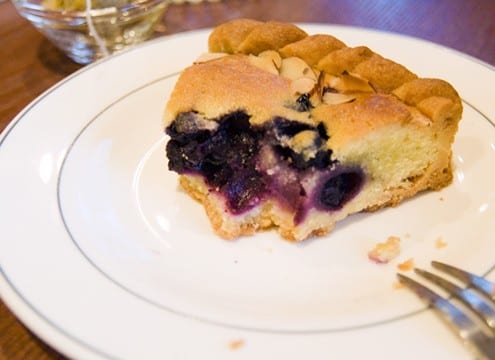 We both agreed that it's the buttery, crisp crusts that really make CITA's tarts. It's not always easy to find a bakery in Seoul that uses real butter, but it makes all the difference. We also relished the small and unexpected touches, like the almond flakes hidden in the blueberry tart and the pistachio bits sprinkled atop the apricot tart. Given the quality of the ingredients, CITA's pastries are a rare find and a good deal, too. A large slice of tart ranges from about 4,500 won to 5,500 won (roughly $5US).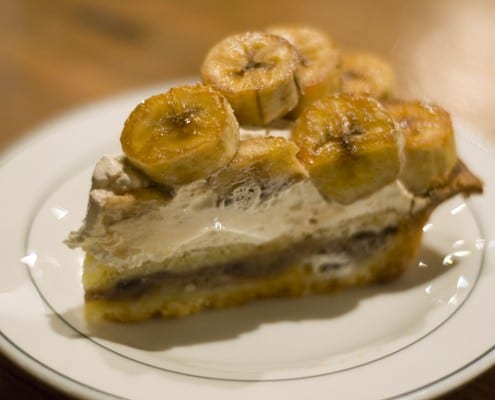 It would take a lot of visits to try every tart at CITA, but I have a feeling my friend and I might just do it. We've resolved to make our Soomdo visits a tradition. Rather than agonizing over this crowded cafe or that, we'll instead wring our hands over the brownie cheesecake or the linzer tart. For we know that Soomdo's always got room for us, and we've always got room for their pastries.
Meagan Mastriani
Meagan Mastriani is a culinary photoblogger living in Seoul, South Korea. As a lover of the city's flourishing independent cafe scene, she spends much of her time exploring backstreets to find hidden treasures. With an eye for art and design, she is usually attracted to places that are both visually and gustatorily pleasing. She invites friends and fellow food enthusiasts to join in her adventures as she discovers the best that local eateries have to offer and hopes to entice you to visit her beloved city.